Relatively speaking there are few things in life that are worse than either losing or having your iPhone stolen and remembering that you never activated the Find My iPhone app. In most instances you're better off writing it off as a loss and visiting the Apple store to get a new one.
However, that is not always necessarily the case, as evidenced by an imgur user who goes by the name of thelowflyingowl.
Recently, thelowflyingowl's little sister's iPhone disappeared. Unfortunately, she never activated the Find My iPhone app, so she reported it as stolen. A few days went by and then her older brother received a text from his "sister."
The first text he received from his "sister" was a little strange.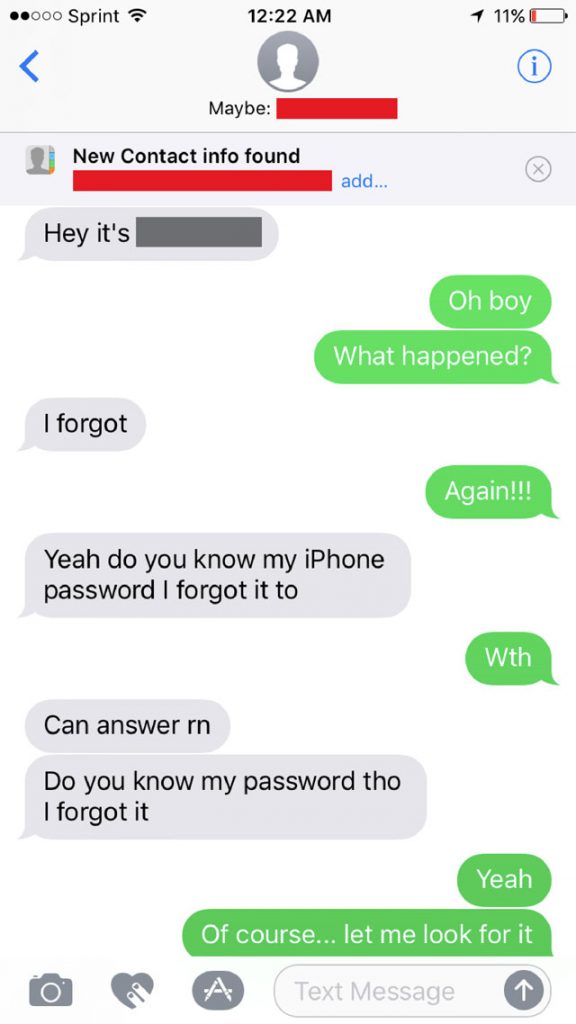 He wrote on imgur that he first gave his in real life sister a call to make sure she wasn't actually in possession of the iPhone. Once he determined she still didn't have her phone, he decided to have a little fun with whoever was the proud new owner of a stolen iPhone.
"I was bored so I say to myself, why not have some fun," he wrote on imgur. "We will never get the phone back, but what the heck, might as well kill some time."
The person on the other end asked for the password to the phone.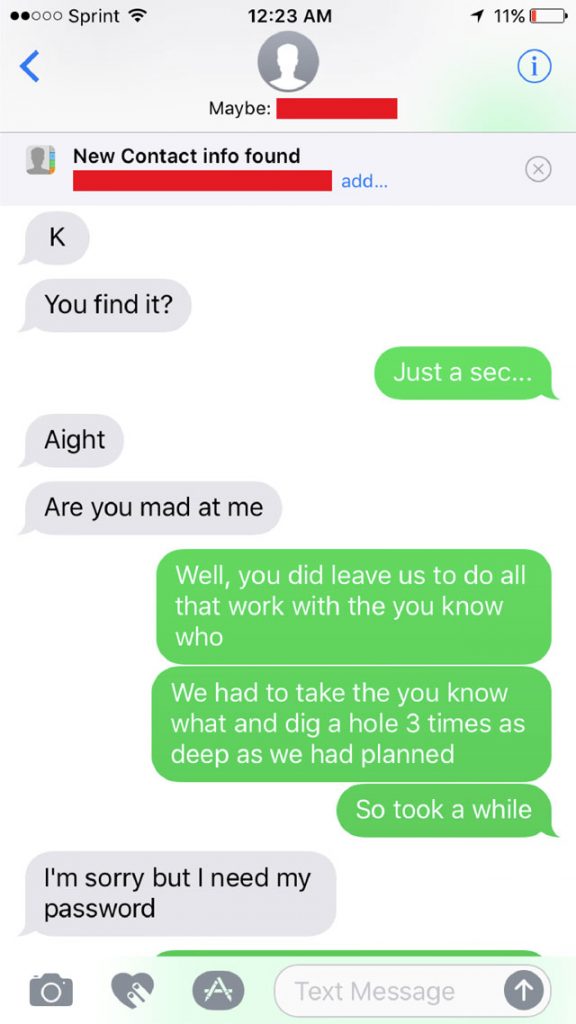 When he was asked to share his sister's password, he stalled a bit, then started to make things a bit interesting.
At first the person on the other end just wanted the password, but once they realized thelowflyingowl might possibly not be fooling around about some shady business that may or may not have taken place, they started to change their tone.
"I am certain that his or her insistence will at the very least make this a lengthy exchange," he wrote.
And his assumption was right.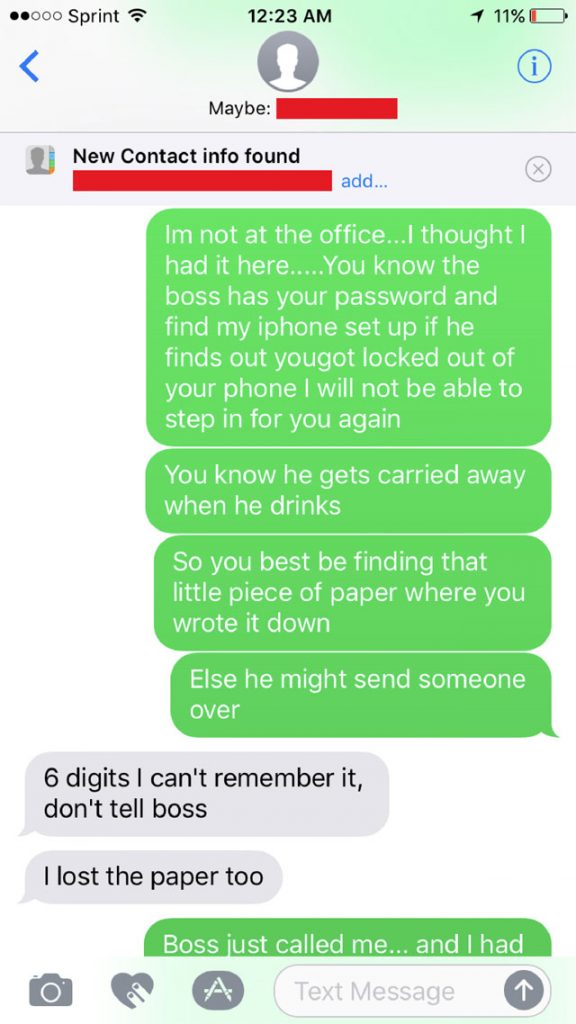 He commented on imgur that he completely believed the person he was texting was humoring him. But each response seemed really sincere, especially when thelowflyingowl asked if they remembered where they hid the suitcase.
How could anyone possibly believe these?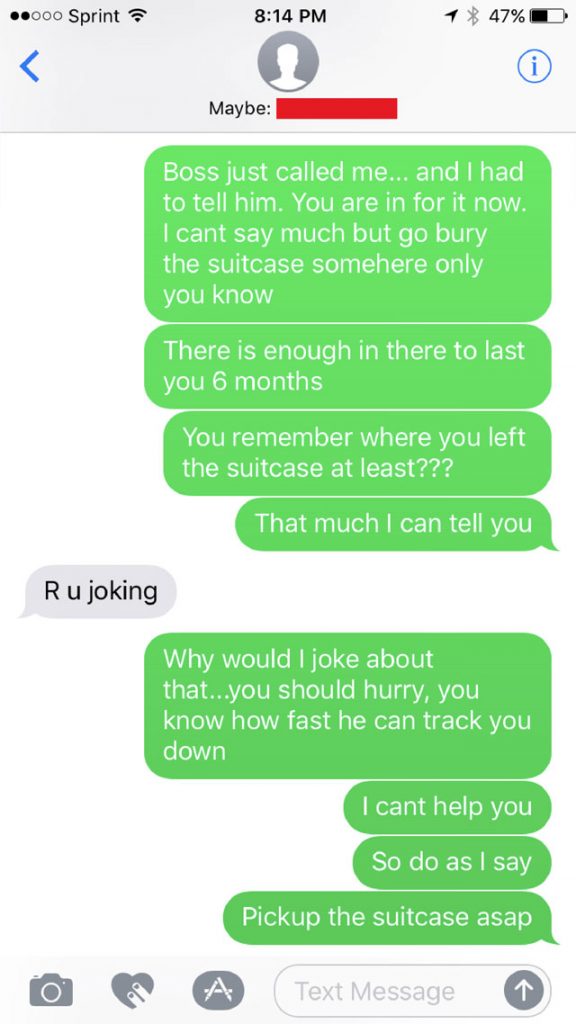 At this point he was just trolling, but the other person kept responding!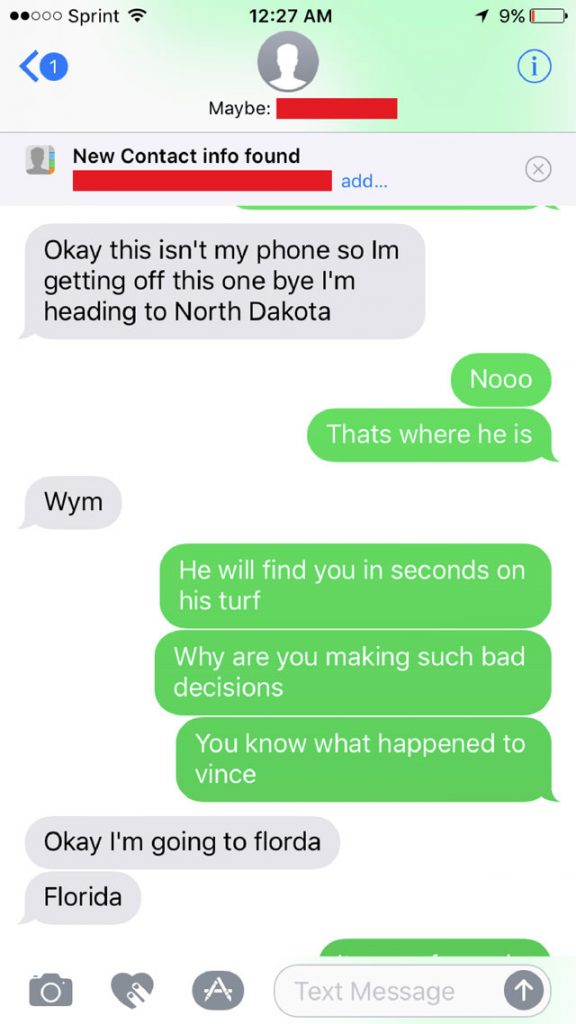 While things started to get even more serious, the other person clearly hoped it was only a "prank."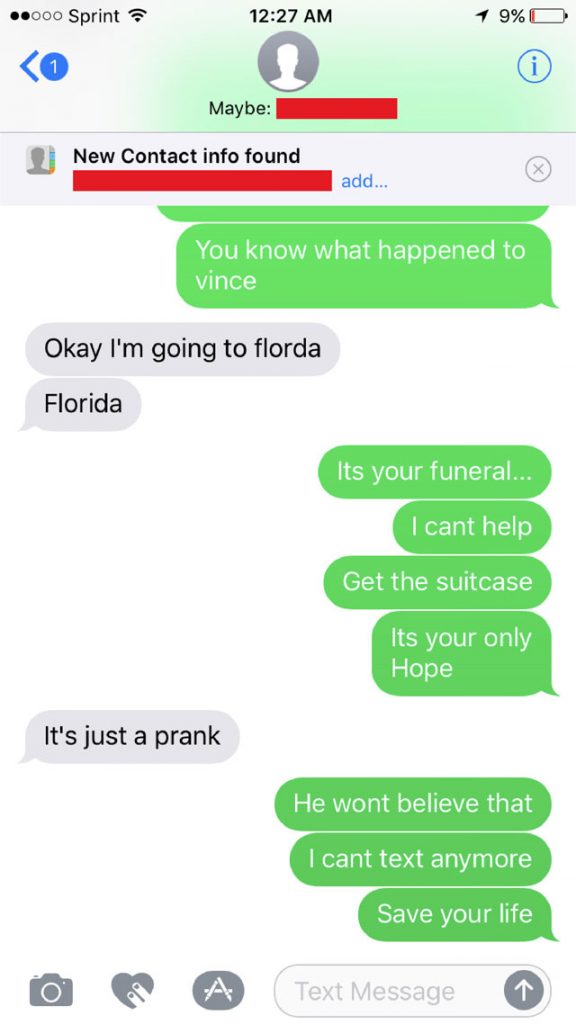 Then they admitted the truth.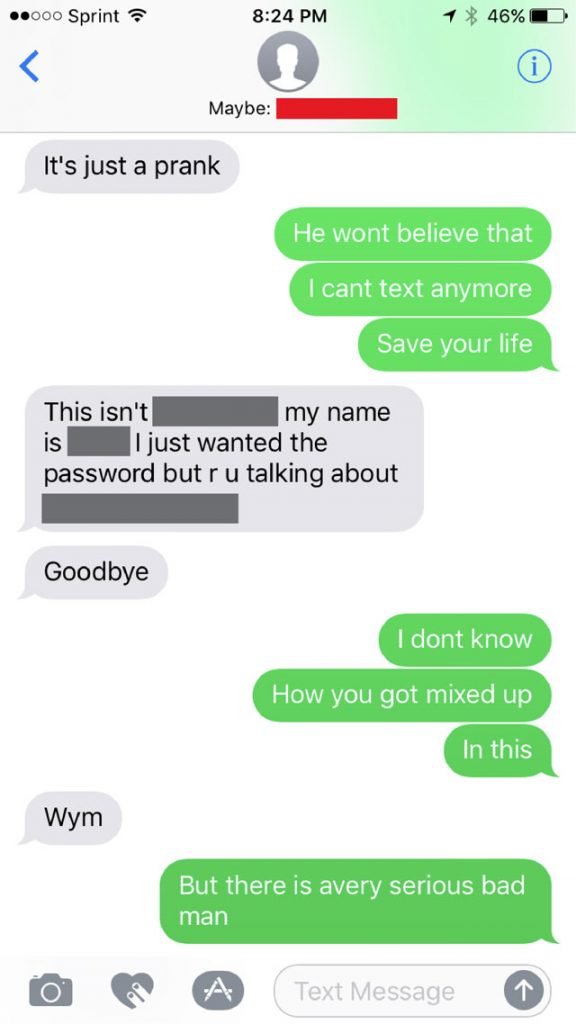 "Who's Avery?" LOL.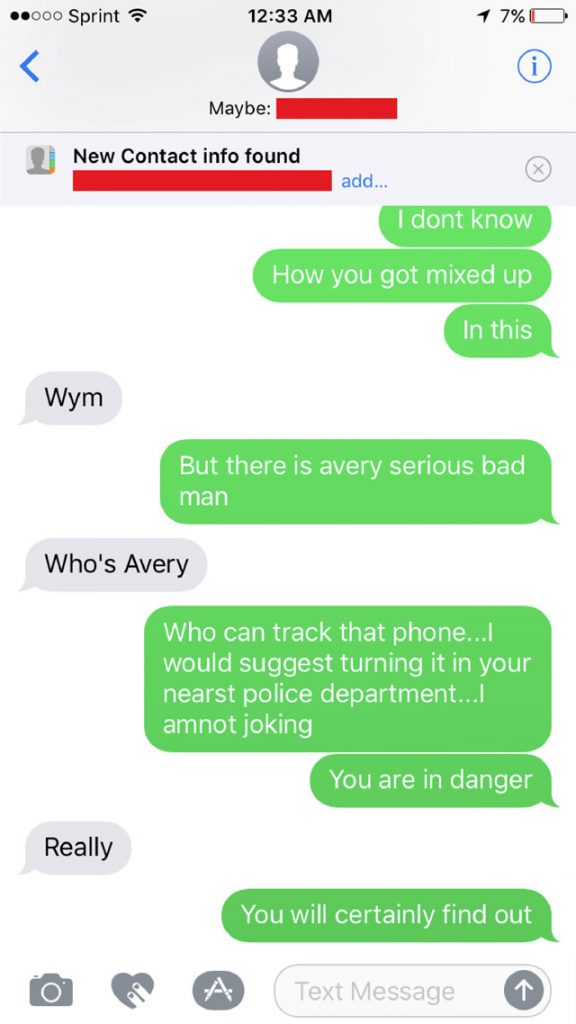 Thelowflyingowl suggested the person turn the phone in at the nearest police station, because they were supposedly in grave danger. It was a long shot, but since they had continued to respond to his insane texts, it couldn't hurt to tell them to do the right thing.
A few short hours after the conversation ended, the young woman who lost her iPhone received an email from a deputy at a nearby sheriff's office. Someone had turned in her phone!
It looks like it worked!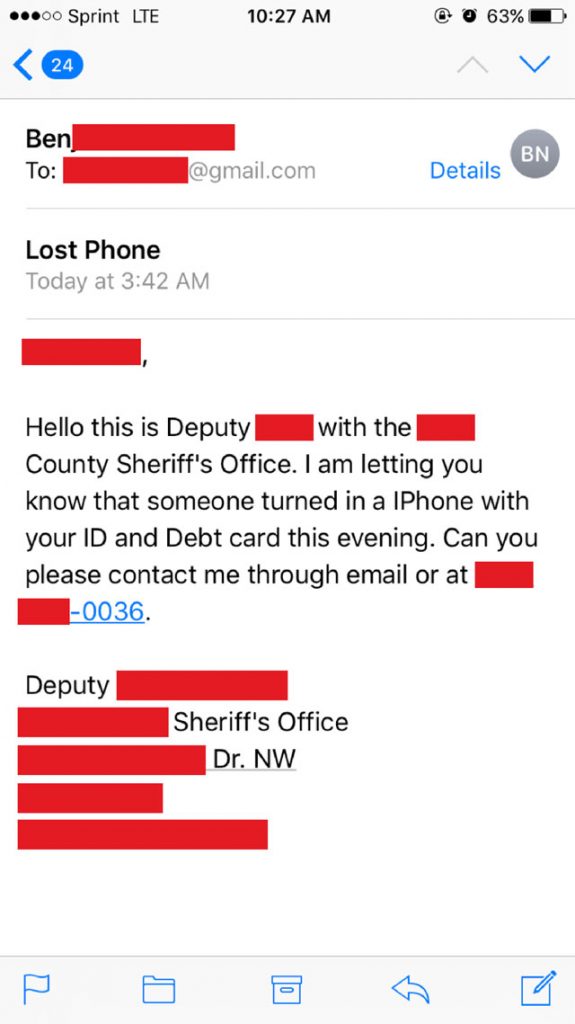 To everyone's surprise, the trolling actually worked! The phone and its wallet case with all of the IDs and cards were dropped off at the local police station.
How's that for sweet revenge?