Patina Restaurant Group and the Brooklyn Botanic Garden have opened Yellow Magnolia Café, a vegetable-focused restaurant at the garden. It is named for the garden's yellow magnolias and was built in a greenhouse from 1917, located alongside the renovated Palm House. The latter is open for weddings and private events.
Exclusively for visitors, the Yellow Magnolia Café will make use of select, seasonal produce from the garden, as well as ingredients from local farms and purveyors. Rob Newton is the chef.
"It's been a pleasure working on this project, planning the menus, and knowing that this is the restaurant that the garden deserves," Newton said, in a press release." The food needs to be clean and light, with lots of vegetables, to fit the natural setting."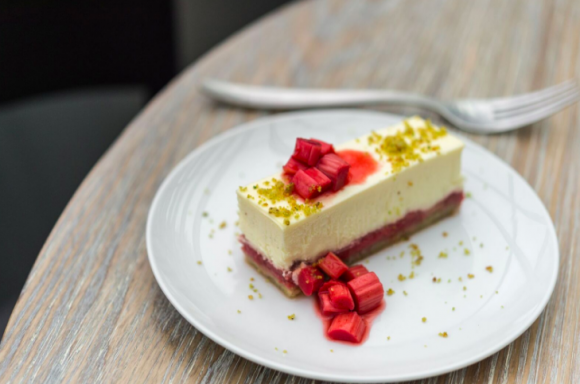 The menu includes spring vegetable crudité, strawberry-ricotta crostini, and heirloom red dent corn polenta fries. Meat eaters need not fear—there's a grass-fed burger and  fried chicken with collard green slaw. Among the weekend brunch dishes are beet latke Benedict and blood orange French toast brûlée.
Open daily, when the garden is open.
Yellow Magnolia Café
Brooklyn Botanic Garden
1000 Washington Ave. (enter at 990 Washington Avenue, between President & Carroll streets)
Brooklyn
718-307-7136
YellowMagnoliaCafe.com