The Boy Scouts are an American tradition that helps teach the country's young people a number of valuable skills. On top learning to tie knots and paddle a canoe, the organization prides itself on churning out youngsters ready for any task.
Part of the Boy Scout motto is to "Be Prepared," regardless of the situation or circumstance. Blake Guernsey, a 9-year-old boy and Bear Cub Scout in Great Falls, Montana, lived up to that part of the credo.
Blake went out for a bike ride after school and found something unexpected.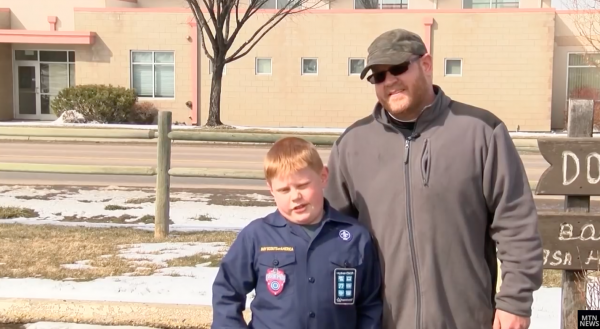 Blake and his younger sister, McKenna, were riding their bikes near their home on March 26. At first, it appeared as if nothing was out of the ordinary.
Then, as they zoomed past houses in the neighborhood, Blake saw something unusual.
"I saw this old lady, she was on the ground. Should I freak out or not? No. And I knew what to do and I went over and I got my dad," Blake said to KRTV.
The brother and sister raced back to their house as quickly as they could, threw open the front door, and told their father what they'd just seen.
"I knew I needed to help her right away, but I was kind of nervous," Blake said to Scouting Wire. "Her leg looked really bad so I knew I had to do something."
An elderly woman named Sally had fallen and broken her leg outside of her home.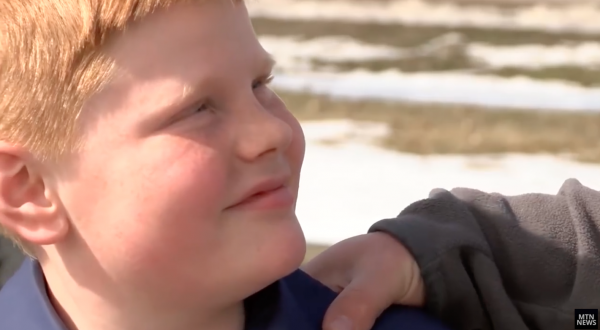 "The kids come flying into the front door, 'Dad, dad, dad, there's a lady hurt, she's laying on the ground,'" Adam Guernsey said to KRTV.
After realizing the woman was in need of immediate medical attention, Adam ran back to the house and called for paramedics. Blake stayed with Sally and kept her calm while waiting for the ambulance to arrive.
Sally had been outside for over an hour, and despite calling for help during that time, her cries fell on deaf ears and hypothermia had begun to set in.
"You could see that she was shaking and going into shock and apparently she had been laying there for over an hour and a half and nobody heard her or nobody saw her," Adam said.
As paramedics were taking Sally away, they asked Blake how he knew he needed to stop to help her. "Because I'm a Boy Scout," he said confidently.
Sally, whose husband passed away two months prior to her fall, called Blake her "angel."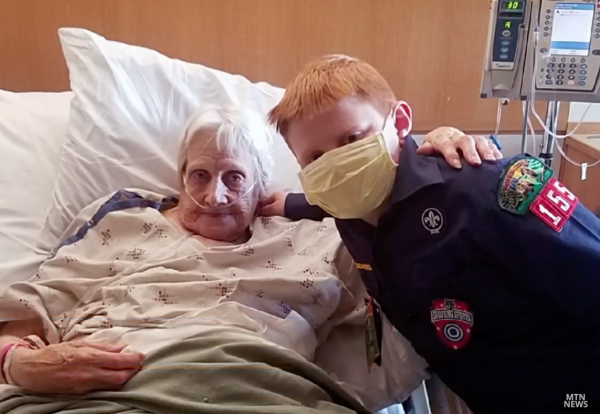 "Scouts are supposed to be kind and helpful," Blake said. "It's also really important to stay calm, even if you're scared."
Sally's recovery is ongoing, but she is endlessly grateful for Blake. Her family thanked him for his bravery, and for helping their family avoid tragedy.
"We just want to thank Blake and his dad for the care and concern they showed for our mom. Mom says, 'Blake is my angel,'" Sally's family said in a statement to KRTV.
"We are so appreciative that there are kids like Blake and parents like Rachel and Adam. Without their help, things could have ended very differently."