Every kid dreams of digging up treasure—but one boy actually did find something special in his own backyard, setting off a decades-long journey to find its origins.
Back in the 1980s, Mike Iacovelli was a 9-year-old living in Worcester, England. Like many kids, he liked to collect old coins he would find—but he found his crown jewel while digging right in his own garden.
"I recall the delight when I started to clean off the dirt and realized that this was not just another old coin for my collection," he told SWNS.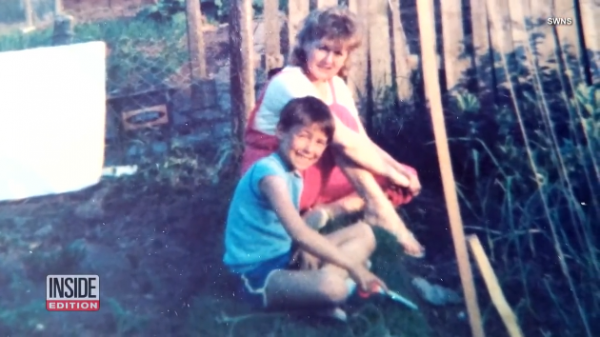 He could tell he found something particularly interesting, but the inscription was hard to make out.
Once he scrubbed the dirt off, Iacovelli read the inscription:
"The Great War for Civilisation 1914 — 1919."
Excited, the boy asked his mother to take him to the Worcester Museum so he could find out more about the medal.
It was a medal from World War I!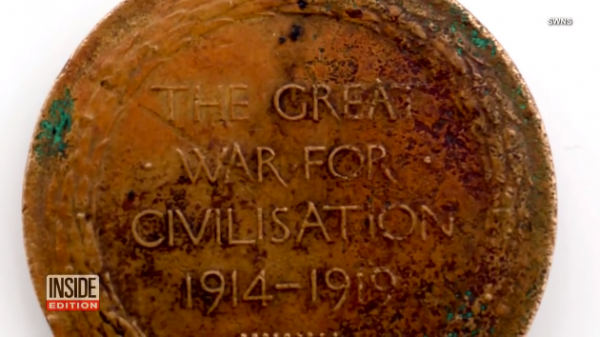 While it was exciting to have stumbled upon a decades-old war artifact, the discovery also came with a reminder that this once belonged to someone who sacrificed their life.
The medal had a name, "A.G. Hammond," and the museum informed Iacovelli that he would have received this Freedom Medal posthumously after being killed in combat at just 24.
Apparently, the medal was sent to Hammond's widow, but ended up lost in a field in Worcester, where Iacovelli's home was later built.
The boy kept the medal—but intended to return it to Hammond's family.
"It has been treasured by me for many years with my intention of one day finding the rightful owners and family who it once belonged to," he said.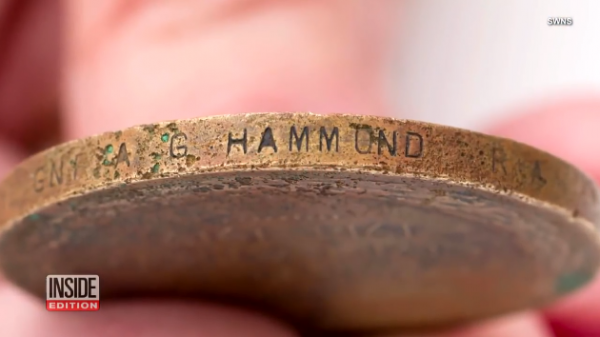 Decades have past since he found the medal in his backyard—but Iacovelli has kept it.
Iacovelli is now a grown man with three sons, and has relocated to Toronto. But the medal resurfaced when he recently reopened a tin box containing his childhood coin collection.
He showed the old medal to his sons—and decided to finally make good on his promise to find the rightful owners.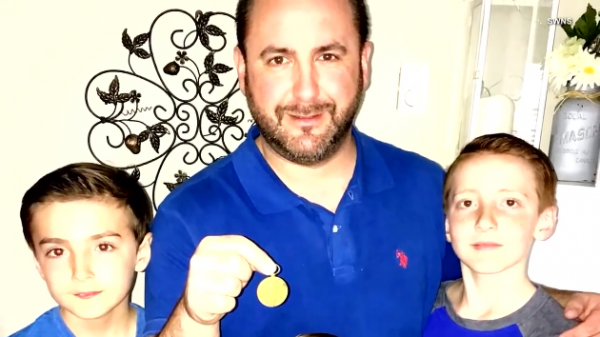 Luckily, finding Hammond's descendants had become a lot easier over the decades, and Iacovelli turned to Facebook. He posted about the medal in a group called "Worcestershire Memories."
And remarkably, he soon got a response:
It was Hammond's great-great-granddaughter!
The relative, Debbie Evans, was thrilled to see her ancestor's medal: "I just got so emotional seeing the post on Facebook," she said.
The medal was part of a family history she had been trying to get closer to. She said she didn't know much about her great-great-grandfather, although she was interested.
"I have been researching my family tree and specifically, George," she said.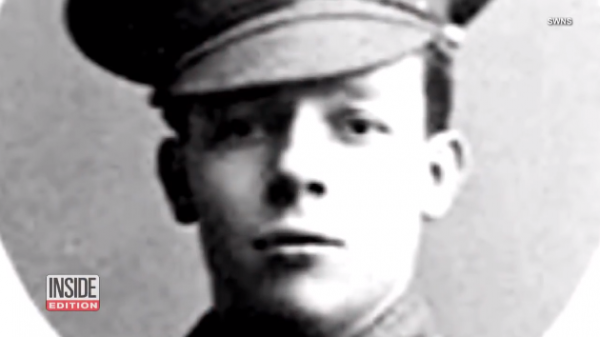 Iacovelli returned the medal to Hammond's 75-year-old granddaughter Carol Griffiths, who lives close to where the medal was first found.
She was grateful to have the artifact returned.
"It is a one in a million find and I am thrilled to have the medal back in the family," Griffiths said. "Although I never met my grandfather having the medal which was awarded to him is wonderful."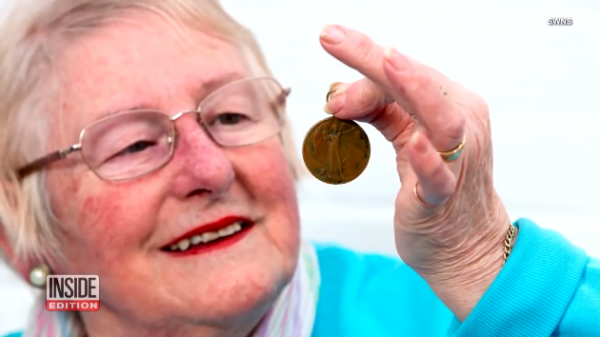 It's an inspiring story—many people collect artifacts from the past, but sometimes it's important to remember the real people and stories behind them.
For this family, it's more than a cool piece of memorabilia, it's a cherished reminder of their own family history.