The first thing any mother wants to do after giving birth to a baby is hold them and look into their eyes. That sweet moment of bonding between a mother and her newborn comes just once in a lifetime.
However, Valeka Rlegel's moment to first lock eyes with her son, Zakary, didn't come until a few months after his birth. Zakary's mother was five months along in her pregnancy when a doctor saw from an ultrasound that something was wrong. At first, the doctor thought it was a cyst on the baby's cheek, according to TODAY.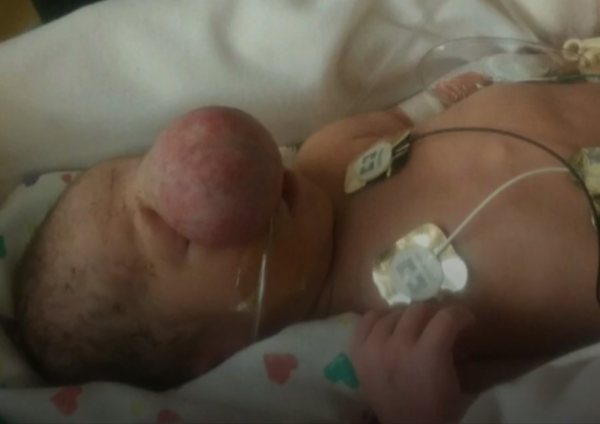 Further testing reveled that Zakary had a sac growing on his face due to a rare birth defect. He was diagnosed with encephalocele, where the baby's skull did not close properly as it developed, allowing some of his brain tissue to escape through a gap in the bone between his eyes. Though the survival rate with this diagnosis is a mere 1 in 5,000, Valeka saw an incredible strength to survive in her son.
On the Cincinnati's Childrens blog, she wrote, " I stared at the fetal MRI and ultrasounds, because they were not consistent with the vibrancy I felt with every twist, turn, punch and jab. I knew then you were and still are a fighter."
Only one in 12,200 babies born in the U.S. each year have this birth defect, the Centers for Disease Control and Prevention estimates. Because of this rare case, Cincinnati Children's Hospital Medical Center assigned a total of 22 doctors to take care of Valeka and Zakary.
It was hard to tell if the baby would be born alive.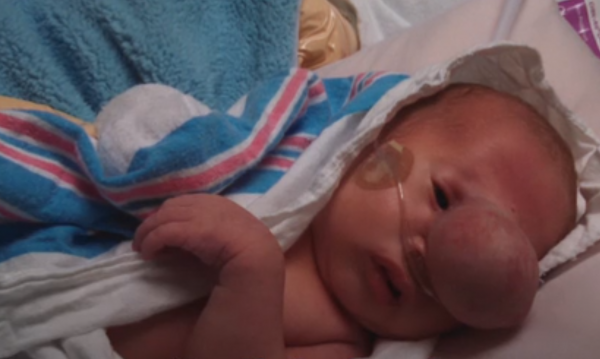 The fight that Valeka saw in her son was correct, because he surprised everyone when he came out alive during her cesarean section. The doctors told Valeka that Zakary was healthy, but the the sac covering his face was heavy—so heavy that it was collapsing his nasal cavities.
A sling was put together to lift the sac off his nose and mouth until he was old enough for surgery. With the sling, he could breathe on his own and eat.
Miraculously, Zakary was alive and thriving, but Valeka could not come face to face with her baby boy. "I could not see your face, only a large protrusion and tiny little lips – no eyes, no nose, no eyelashes. Yet, you were still beautiful to me."

Valeka was a nurse, but nothing had prepared her for her baby's incredibly unique condition and nearly unimaginable odds. She had no choice but to leave everything up to her faith. No matter what, the mother stilled loved her baby with her whole heart.
"I had come to fall in love with this little boy with this big ball on his face," she said. "He always played with it … the first couple of days, he kept swatting at his face, like 'Wait a second, I'm not seeing it; I'm not feeling it.'"
Zakary surprised everyone by surviving and thriving.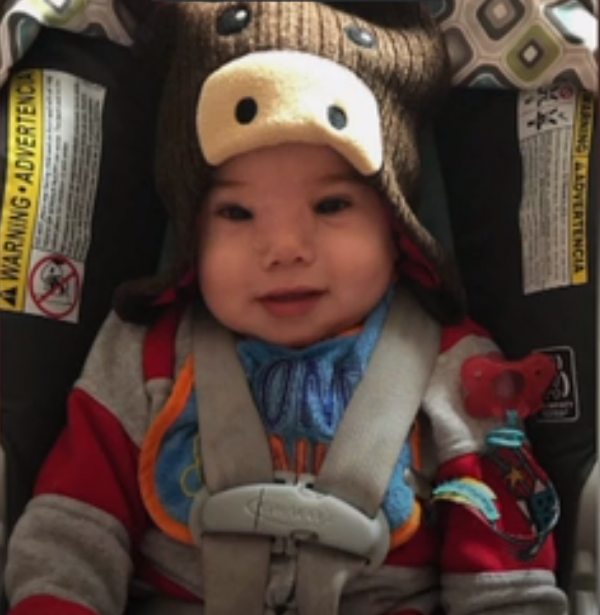 Zakary spent over four months in the NICU until he was big enough to handle the nine-hour surgery to repair his birth defect. He underwent several surgeries at once: a craniotomy, removal of the mass, repair of the gap, and reconstruction of his face.
Valeka finally came face to face to with Zakary after the surgery.
She shared her excitement in her blog post, saying, "Finally at day 128 and at the desired 15 pounds of weight, you left me again for surgery and returned nine hours later intubated in the PICU."
"For the first time I saw your face!"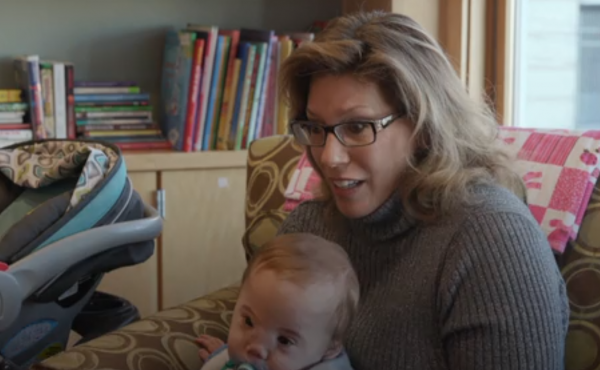 "You did have two beautiful brown eyes, with long fluffy, eyelashes and eyebrows. You even had a little button nose and perfectly shaped lips," she said.
It has been a year, and Valeka shared that his future looks "very great." His scars are healed, and his mother is ready for the next steps in Zakary's life. His journey inspired her to appreciate life to the fullest.
"I don't know what lies ahead for our journey, but I do know we will cherish every moment we are granted together. I will never allow you (or myself) to say 'I can't.' We can endure all things if we are willing to accept life as it truly is—perfectly imperfect."