One of the most fun things to do on Halloween is hand out candy to trick-or-treaters.
But one woman in Nova Scotia was surprised when she got a knock on the door… and realized she was the one getting a treat.
The grandmother was handing out candy on October 31st. She was having a blast, excitedly greeting the costumed strangers who arrived at her door.
One group arrived—two adults and a child, dressed as the Teenage Mutant Ninja Turtles.
"Oh look, it's a Ninja Turtle!" the grandmother says, excitedly going to the door.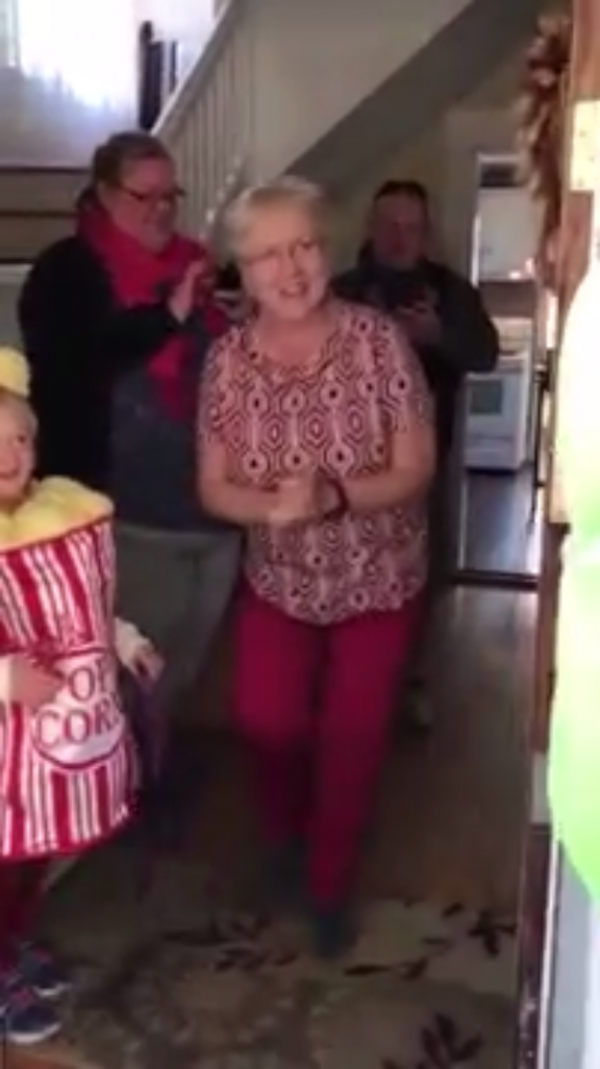 But as if she wasn't excited enough, she's stunned when she gets a better look—and realizes who's underneath the mask.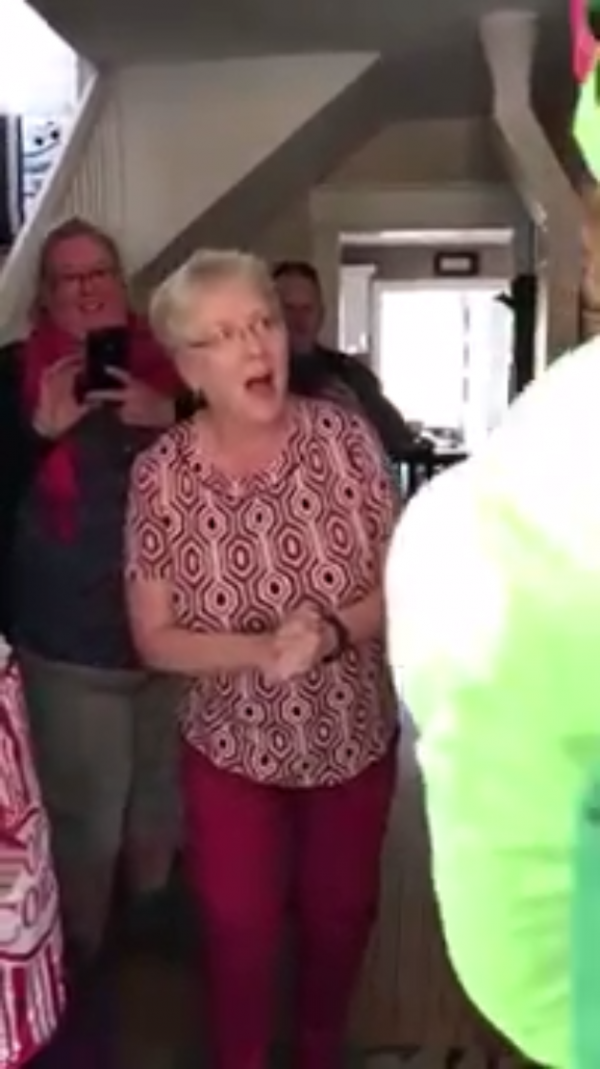 It was her son, visiting her from Alberta with his fiancee and child!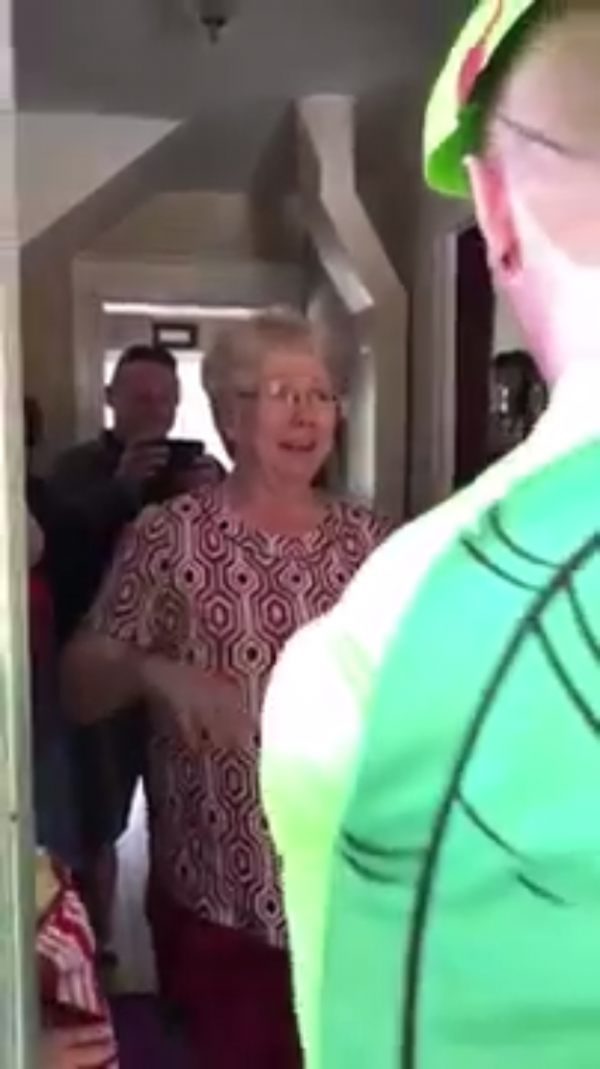 The fiancee, credited as K. Skrynyk, was behind him in costume and recorded the whole surprise.
She explained that her family had just arrived in town as a surprise for Nana.
"Nana's birthday is November 7th, so we booked the tickets so we could be here for her birthday," she told Love What Matters.
But when their flight arrived on Halloween, they knew they had to put on some costumes and give her the surprise of a lifetime.

"After a long day of waiting, it was finally time for the big surprise. We dressed up and got into our rental."
"The door opened and she was absolutely clueless as to who it was, which made the surprise totally worth it!"

Nana was overjoyed at seeing her family for the first time in a while. She gave them plenty of hugs—and they know they won't be the last in their loving trip home.
"We are definitely soaking up every minute of 'lovins' as Nana calls it, while we are here."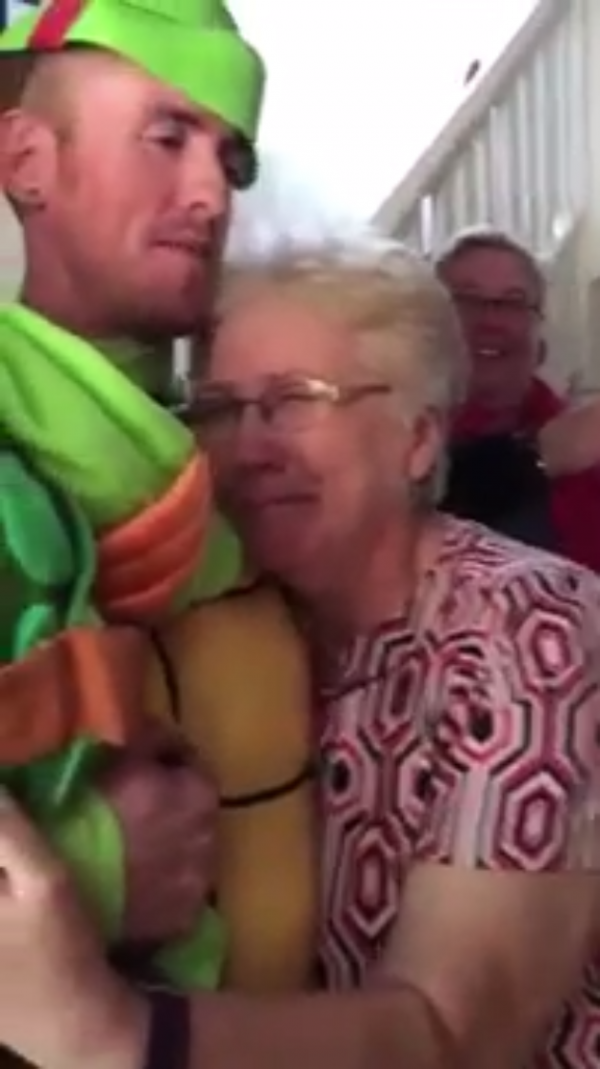 Watch the heartwarming surprise below: