It seems like everyone has Netflix these days. For many of us, the streaming service has become our go-to entertainment destination—and we've probably spent more hours binging shows than we'd care to admit.
It's hard to think of life without it—so the last thing a customer wants to hear is that their service is being interrupted. Nobody wants their subscription to end before they've gotten to finish Stranger Things Season 2.
So when Amy Sloan from Castle Rock, Colorado, got an email from Netflix saying her account was being put on hold, it immediately caught her attention.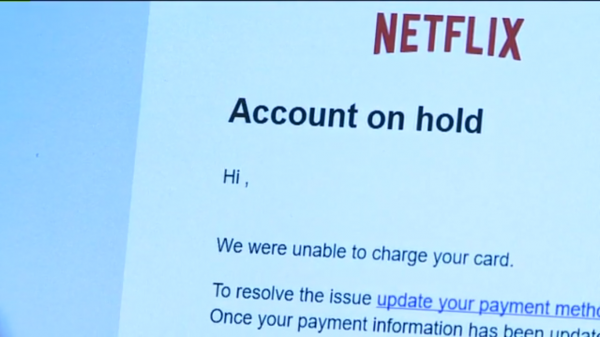 The email included a link to what seemed like a Netflix page where Sloan could update her credit card info and resume service. But she felt something was amiss—there was no reason her card shouldn't be working.
"I thought that's kind of weird because I hadn't changed anything," Sloan told KDVR.
So instead of putting her card info in, she contacted Netflix instead to see what was going on.
They told her the email wasn't from them—it was a phishing scam.
It was a fake email, but a very convincing one—one that nearly put Sloan's credit card info in the hands of thieves.
"It looked like a Netflix email to me," Sloan told KDVR.

But Sloan isn't alone in receiving this email.
The scam is still going around, with reports from all over the country.
The scam is so common that the Better Business Bureau issued a warning last month.
"The link is managed by scammers who then steal the money and use the payment information for future charges and potentially identity theft," they warn.
"It's very very common. We see it all the time," Bureau spokeswoman Krista Ferndelli told KDVR.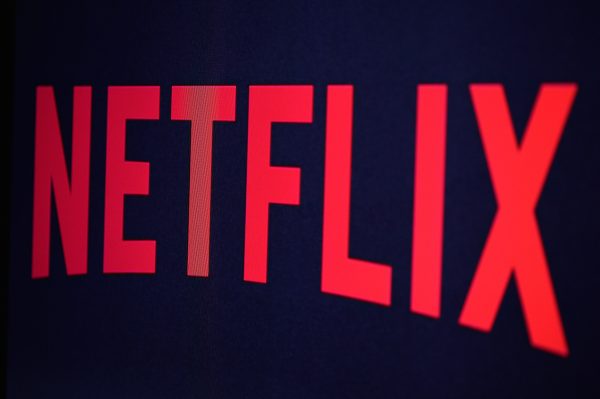 Awareness is key to avoiding getting ripped off. While Sloan was suspicious enough to avoid the scam, it's easy to think that someone who might've just gotten a new credit card might think there was an issue.
Or you might just reenter your number without even considering it's fake—those emails do look convincing.
But Netflix reminds users that they would never send an email like that in the first place.
"Never enter your login or financial details after following a link in an email or text message," their help site reads. "If you're unsure if you're visiting our legitimate Netflix website, type www.netflix.com directly into your web browser."
Or you could do what Sloan did and contact them directly. Netflix encourages users to report any detected scams to them.
And then you're free to watch another episode The Crown, safe in the knowledge that your account is safe finances are secure.