David Chethlahe Paladin, born 1926, was a troubled youth. He was the son of a white missionary and a Navajo woman, and the nuns at his Indian boarding school singled him out because of his light skin. They "cruelly mistreated the children in many ways," said Paladin's widow, Lynda Paladin, via email.
In his teens, he ran away and started work on a merchant ship. While working on the ship, he became friends with a young German named Ted Keck.
"He was a delightful, intense young man," Paladin said of Keck. Lynda sent The Epoch Times transcripts of talks Paladin gave before his death in 1984. As a man of many talents and outstanding experiences, he often spoke publicly throughout the latter half of his life.
Keck and Paladin parted ways in Australia, and Paladin eventually landed in Baltimore, Maryland. World War II had begun, and Paladin was recruited as a member of the Office of Strategic Services (OSS). The OSS was a war-time intelligence agency, a precursor to the Central Intelligence Agency (CIA).
In one of the talks, Paladin explained his OSS work: "Because I was a runaway and successful at surviving, the authorities thought I'd make an ideal member of the OSS. … Its membership was composed of bank robbers, safe crackers, runaways, et cetera. We were a strange bunch of rebels whom the government felt could handle certain chores other people couldn't. I was trained to steal airplanes, blow up safes, scale walls, and other things."
"As a spy, I had been sentenced to death."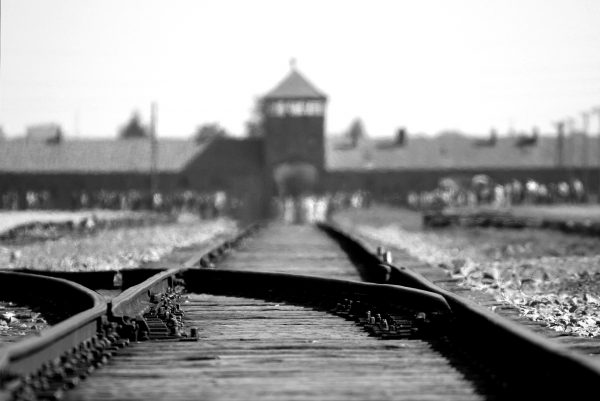 Sneaking behind enemy lines, wearing a German uniform, Paladin was apprehended. He was taken to an internment center in Furstenberg, Germany, before being sent to Dachau. "I was not considered a military prisoner because I was in direct conflict with the Geneva Conference and honorable military behavior," he said. "As a spy, I had been sentenced to death."
"While I was being processed … a young German S.S. officer walked by to look us over," he said.
"It was Ted Keck."
Of all the officers at all the German camps, Keck was the one to process Paladin at the crucial moment.
Keck switched Paladin's identification tags with another man's, and Paladin was put on a bus with field workers, who were also prisoners.
"I owe Ted Keck my life," Paladin said. "Unfortunately, some other person was killed in my place."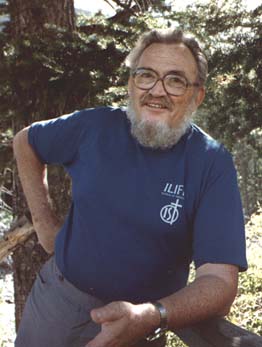 For more articles about coincidence, see The Epoch Times special topic here. 
Follow @TaraMacIsaac on Twitter and visit The Epoch Times Beyond Science page on Facebook to continue exploring the new frontiers of science!
In Beyond Science, The Epoch Times explores research and accounts related to phenomena and theories that challenge our current knowledge. We delve into ideas that stimulate the imagination and open up new possibilities. Share your thoughts with us on these sometimes controversial topics in the comments section below.