If you've ever served in the military, you've learned skills that you'll keep for life. And even at 88 years old, John Nixon can attest to this.
Nixon traveled all over the world with the British Military, going back to the 1940's. He fought in the Korean War and went on intelligence missions to Germany, Egypt, and the Middle East among other places.
It's safe to say that he's seen his fair share of situations where he's had to intervene.
In January 2018, Nixon was in Kentish Town when something caught his attention.
He witnessed a group of five men grabbing at a lone woman's purse and clothes.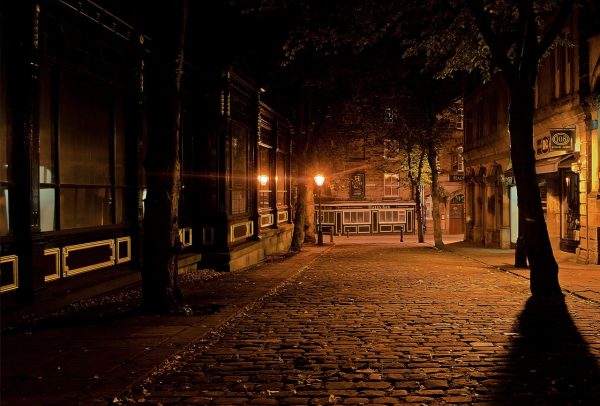 Nixon knew he couldn't stand by and let this happen.
"I shouted 'leave her alone' " he told Evening Standard.
With that comment, the men turned their attention to Nixon. This is what the veteran intended to do, but now it was Nixon who was outnumbered, five to one.
But these thugs didn't know who this man was. They just saw an elderly man, not someone with decades of military training and experience.
So when the men tried to take his money and attack him, the 88-year-old fought back.
"My training kicked in," he said.
Nixon disarmed one of the men by dodging an attack, and chopping the man, incapacitating the attacker.
Another man came at him with a knife, injuring Nixon with it, but the veteran held him off long enough for the group to run off.
Though he was hurt, Nixon made it out okay with a few small injuries.

"I've been near death so many times that situation doesn't worry me," Nixon said.
He's only 12 years away from age 100, and yet, he's still willing to put his life on the line for others. In this case, a woman needed help, and this veteran showed that he still had plenty left in the tank.
Five knife-wielding robbers got more than they bargained for when they they tried to steal from a young woman and were chased away by an 88-year-old military veteran.John Nixon, we salute you. A true example of #SelflessCommitmenttoOthershttp://www.dailymail.co.uk/news/article-5410015/SAS-war-veteran-88-fought-five-strong-knife-gang.html

Posted by Forgotten Veterans UK on Thursday, February 22, 2018