Unfortunately, we live in a society where kids are tormented by bullies daily. We have all seen the tragic headlines before. Luckily for 12-year-old Jonathan Moran, an autistic student from Linden, N.J., one encounter with bullying ended unusually—on a positive note.
Jonathan's happy ending had a sad beginning. One day in mid-October of 2015, he got on the bus. Almost immediately, another child started to torment him.
Jonathan was beaten up by a bully one day, so firefighters took him home.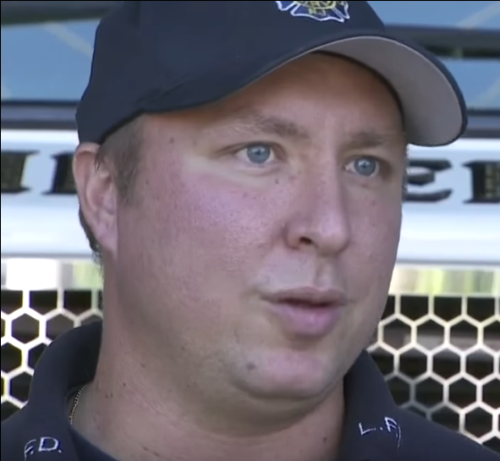 "They started making fun of my sneakers and calling me fat, plus he called me stupid," Jonathan told CBS News.
It did not end with words as the bully got physical. Jonathan's glasses were broken, his lip was split-open, and his face was bruised. It got so bad that Linden firefighters and emergency medical technicians were called.
When they arrived, Jonathan was removed from the bus and his wounds were treated. The EMTs felt sorry for Jonathan and after they were finished they drove the battered boy home. One firefighter-EMT, Brian Paster, was particularly touched by the encounter.
"We came back from the call, and it just struck a chord in my heart, and I was telling the guys what happened," said Paster in an interview with CBS News.
Firefighters wanted to help Jonathan move past his bad experience.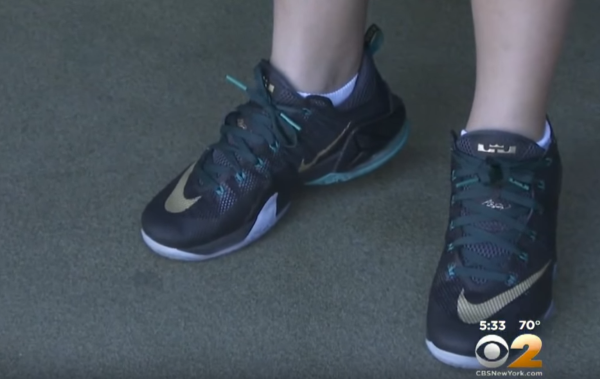 Later that evening, the fire department again returned to Jonathan's home. Only this time they bore gifts: a t-shirt, a wooden American flag, and a pair of brand new sneakers.
"I love them a lot," Jonathan told CBS News.
While the gifts were nice, the real gift was more intangible.
"A negative thing turned into a positive thing," firefighter-EMT Danny Diaz told CBS News.
"He's gotten in trouble in the past, so to have all this positive attention this time, perhaps it's going to change the direction of his life," Hope Moran, Jonathan's mother said according to CBS News.
Jonathan's story had a happy ending—and he holds no grudge with his bully.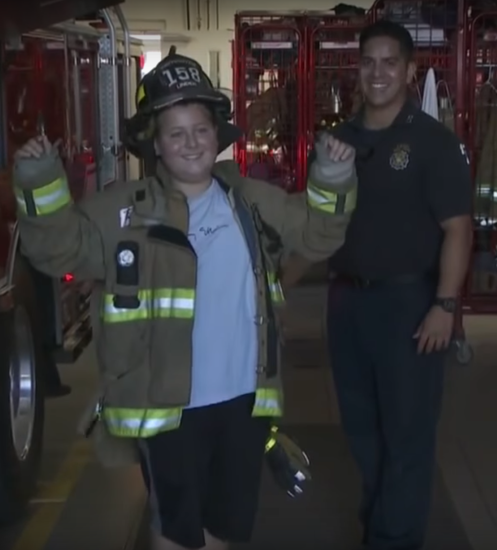 In fact, the experience might have even given Jonathan long-term inspiration—he is now considering pursuing a career as a firefighter due to his positive encounter with the Linden Fire Department.
For now though, Jonathan does not hold a grudge with his bully.
"I would like to tell that student that I forgive him, and would like to be his friend," Jonathan said according to BoredDaddy. "My mom and I talked yesterday, and would like to invite the student who did this to dinner with us, so that he can see that we are not different, just because we look different."
Hopefully, Jonathan will never be bullied again. But thanks to the heroes who supported him, he was able to take a bad experience and turn it into a happy ending.
Watch the full story below: