It's heartbreaking to find out your child is being bullied, and it's difficult to know just what to do about it or how to help them—especially when your child is seriously injured and contemplating suicide.
That was the situation Amanda Makris, from Manchester, England, found herself in.

Her 12-year-old son, George, was constantly picked on in school. The boy has Asperger's, and he also has a strong affinity for classical music—a hobby that's earned him the scorn of his peers.
"He's very quirky," his mother explained to the Daily Mail. "He has his own interests and doesn't go with the flow."
"He had to go into a mainstream school with support because he didn't meet the requirements for special needs schools."

The kids would reportedly call him names like "Classical FM boy" and "Georgina." It wasn't a good situation for George, but at least they were just words—until things got serious.
George was physically assaulted by another student.
A bully kicked George, causing him to fall and badly injure his wrist, landing him in the hospital.

His mother was heartbroken.
"When I heard about the bullying I was disgusted and upset," she told the Daily Mail. "I was angry and felt helpless."
She was appalled by the bullying, and the fact that it reportedly occurred right in the classroom—in full view of a faculty member. She made the decision to pull her son out of the school.
"It was a really tough time," she added. "I was angry at the fact that someone else could do that to him.
"He's really down in the dumps at the moment, and it is heart-breaking."
Things got even worse when George told his mother that he was having suicidal thoughts.
"When he told me he wanted to kill himself it was an absolute nightmare," she told the Daily Mail. "I worry about him all the time anyway."
George has been recovering in therapy since the incident. In September, he'll try to make a new start in a new high school.
His mother decided to do something to lift his spirits—and spread awareness about bullying in the process.
On August 22nd, Amanda Makris shared her story on Facebook—along with a photo of George with his arm in a sling.
"It is a very upsetting image for me because it takes me back to when it happened. It is important that people see the effects bullying have on people," she told the Daily Mail.
She also asked her followers to remember George on his upcoming 13th birthday.
"We are going to make his 13th birthday an unforgettable day that he will treasure and will give him hope that there are so many people who are thinking of him on his special day," she wrote, according to The Mirror.
And amazingly, people came through.
When his birthday finally arrived, George was shocked: hundreds of cards and gifts were arriving at his door.


His mother was thrilled with the outpouring of support.
"I think it would make his day to know that other people are thinking about him," Amanda told The Mirror. "It will build his confidence up."
"It'll be a birthday to remember – one for the memory bank. I don't know how I will ever top it off."
Not only that, other parents of children with disabilities responded to the post, understanding the struggle she has gone through.
"A lady came over the other day with card and sweets for George with her little boy who also has autism and I invited them round for his birthday," she told The Mirror.
George's party looked like it was an awesome time, complete with motorbike rides and a free limo ride: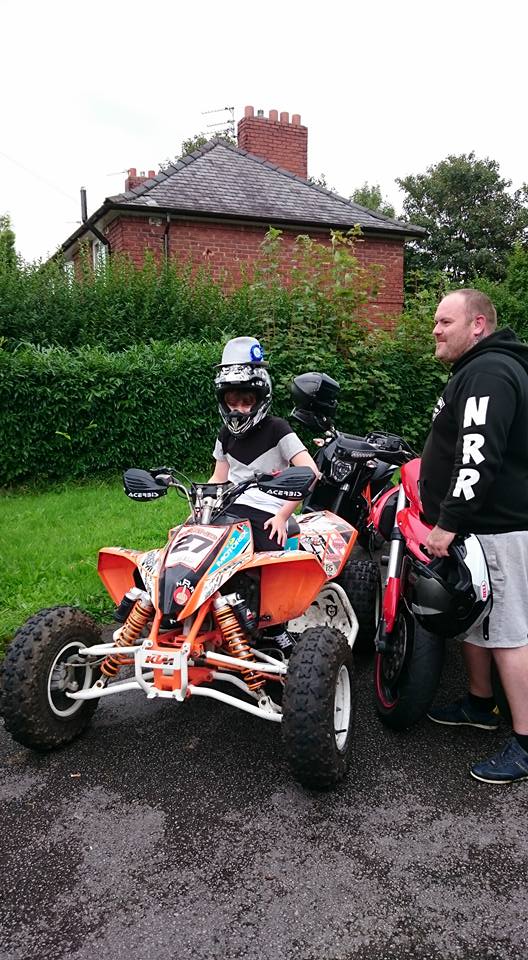 So many people were able to show that they cared enough to try lift George's spirits as he enters the new school year—and his mother is confident that it will:
"September brings new hope for us all," Amanda wrote, according to The Mirror. "He is starting a new school where they know what he's been through and promise me that he will be looked after there."