Ben Breedlove was only a toddler when his doctor discovered that he had been born with hypertrophic cardiomyopathy, a condition that causes a thickening of the heart walls. Ben's parents were told that the condition was incurable, and would lead to complications in the future.
"When your child is diagnosed with a serious heart condition, it kinda makes you take a big breath," Ben's father, Shawn Breedlove, explained to CBN.com. "The wheels start turning in your mind and in your heart. How is this going to change our family?"
"How is this going to change Ben's life? What are his chances?"

Growing up, Ben refused to allow his condition to limit his ability to enjoy life. His sister Ally Breedlove, shared that he was a happy kid, always with a smile.
"Ben and I really were best friends growing up," Ally said. "He was only a year and a half younger than I am. Ben made it so hard to remember that he was suffering at all on a daily basis because he was so happy and joyful all the time."
No matter how happy he was, the looming shadow of Ben's condition wasn't far behind him. Soon it would start to catch up with him.
"The first time he cheated death was when he was 4 years old," Ally said. "He had a 45-minute-long seizure and almost didn't make it."
Things unfortunately got worse from there.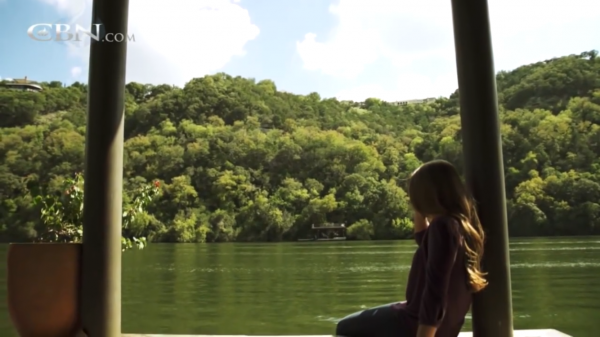 "After that he had a tonsil surgery where he had his first cardiac arrest. Thankfully they revived him," Ally said. "On December 6 [2011], at his high school in Texas, he had his second cardiac arrest."
Throughout his struggles, Ben and his family looked to their religion for comfort. Shawn explained that it brought the family comfort during these very trying times.
On Christmas day 2011 before the family gathered for dinner, 18-year-old Ben was watching other kids jumping on a trampoline in his garden when he passed out. An ambulance took him to the hospital, where medical professionals quickly went to work trying to revive him.
Ben's mother, Deanne Breedlove, tearfully explained how she and her family waited anxiously for good news, news that tragically never came.
"There was finally a point where the doctor confirmed that they did all they could do."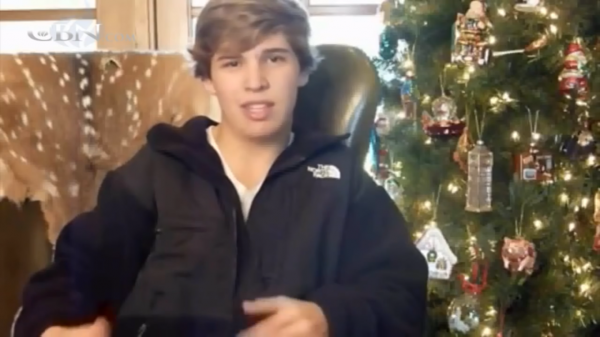 Returning home following Ben's funeral, the Breedlove family tried to pick up the broken pieces of their lives.
A surprise came when they realized that Ben had left something important for them.
"Some friends asked Shawn and I what we thought of the video," Deanne said. "We didn't know what they were talking about."
About a week prior to his death, Ben uploaded a video to YouTube. Using notecards in place of words, Ben used the video to tell the story of his life and his struggles with his heart condition. For his parents, watching the video was an emotional ordeal.
"We sat down as a family and watched the video," Shawn explained.
"He's got this unbelievable smile on his face and you can tell that he's at peace."
In the wake of his passing, Ben's video went viral, and to date has been viewed over 9 million times. It received national attention and has touched the lives of millions of people.
For the Breedlove family, they're happy to see their son and his story continuing to inspire people.
Listen to Ben's story below.