There have been countless stories of courage and heroism emerging in the wake of Hurricane Harvey, after the storm devastated much of Texas.
But some of the unsung heroes of the catastrophe are the field news reporters, who have been braving the historically treacherous weather for the sake of keeping us informed.
Chauncy Glover, a reporter for Houston's ABC13, is one of them. In the midst of the storm, he was reporting from onboard a rescue boat that was saving people from high waters.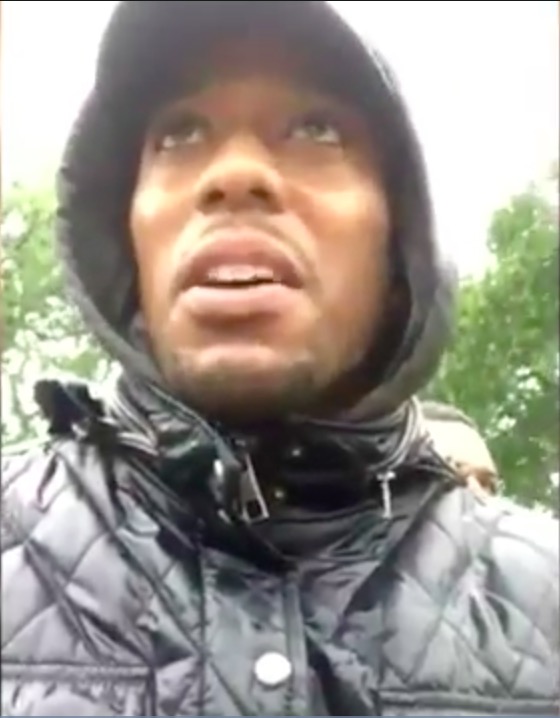 But if that wasn't impressive enough, he took things one step further when an emergency situation became clear.
He helped a woman in labor.
Glover was in the middle of reporting when he heard a woman panicking, calling for help—her sister was about to give birth, right in the middle of the hurricane.
"Someone was running up, screaming and yelling, 'Hey, my sister's in labor, my sister's in labor,'" he told his colleagues at ABC13.
Glover had some experience with childbirth, thanks to his mother and other family members—so he decided to ditch the report and jumped into action.
"I was on live TV, dropped the mic to help this young mother," Glover recalled in a Facebook post. "Literally swam and waded through chest deep water and we rescued [her] just in time."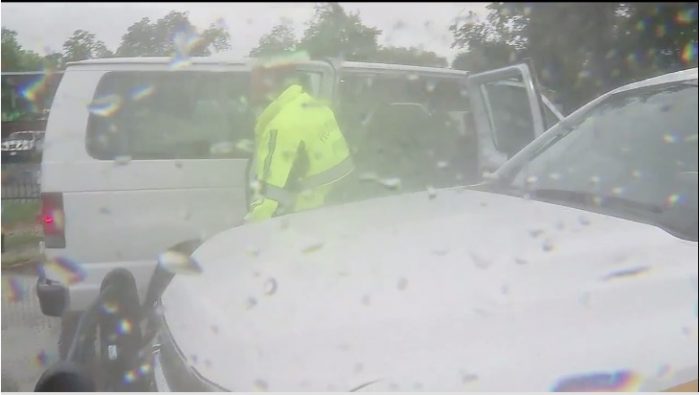 Glover was able to get the mother into a van and evacuated to safety. "We got her out of the house and into the city of Houston," he reported from the scene to ABC13.
Glover rode along in the van at the expectant mother's side, comforting her and giving her support, like his mother had taught him. "I was able to get her really comfortable and making sure she was breathing," he said.
The woman was brought to St. Joseph Women's Medical Center, and Glover was unaware of her condition after that.
But a few days later, Glover was thrilled to learn that the woman, named Shae, had successfully given birth to a baby boy.

And then it was time for the follow-up story of a lifetime.
In the wake of the storm, Glover was reunited with the new mother and the baby he helped deliver.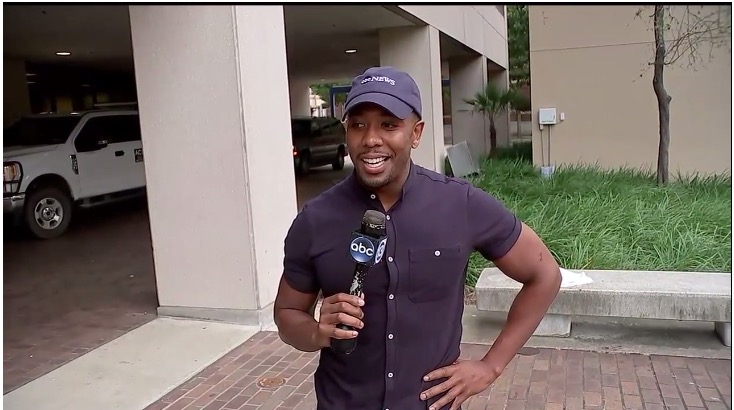 "I know it's been a rough and long past few days," Glover began his report to ABC13, "But this evening I had a chance to smile."
Glover met up with the family at the hospital and met baby Joseph—and he joked that he was glad they didn't name him "Chauncy." The family did however tell him that they would call him "Chaunster" as a nickname.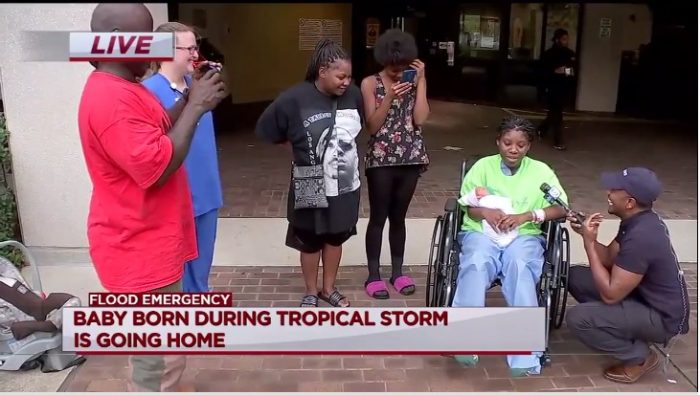 Meeting Shae for the first time after that life-changing day, the two reflected on their somewhat bumpy delivery. The mother recalled being irritated by the rough ride to the hospital.
"I was stressed. I was scared for the baby," Shae recalled.
"I know I was kind of demanding," Glover joked. "Thank you for complying."
"I wanted to tell you to shut up, to be honest," Shae joked back.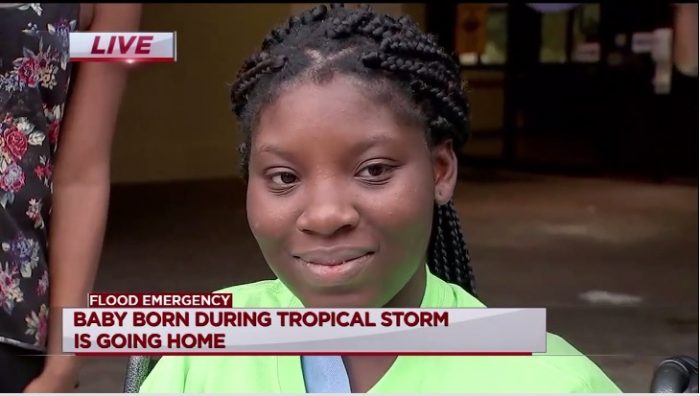 But Shae understands what they went through, and while she has a rough road of recovery ahead—her home was evidently destroyed by the storm—she's happy her child made it through safely.
"I'm very happy, and I'm glad he's healthy," she told Glover.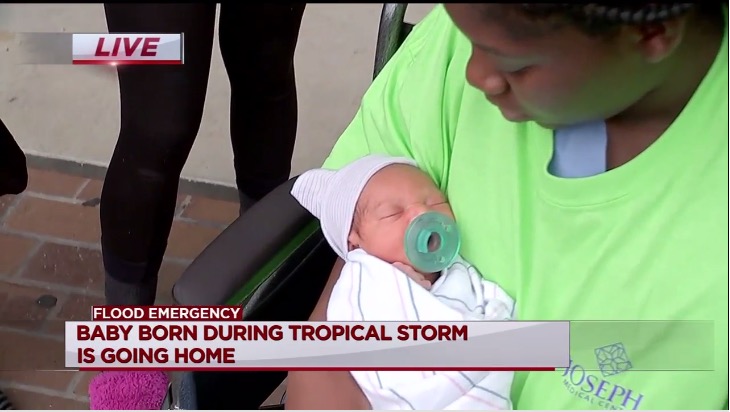 And for his part, Glover was glad to do what he could and that he was in the right place at the right time.
"This is the best-case scenario," Glover concluded his report. "When we go out to the field as reporters, you never know when and how God will use you to…make a negative situation positive."
"I've never cried on TV before in ten years, but it makes me want to cry."


Watch the video below: