Julie and Alan Cousins had many happy years with their beloved dog, Jos, who they adopted in 2005. But when Jos passed away, the family decided to share their story with the McNeillies. The McNeillies were the owners of Jos' mother and they are the ones who let Julie and Alan to adopt Jos as a pup.
How two families bonded over their shared loss

After Jos passed away from battling kidney disease for three years, the Cousins originally were against the idea of adopting another dog, but they eventually relented and contacted the McNeillie family. After all, when they had went to adopt Jos in the first place, he was the only puppy left, but he still proved to have a special place in their hearts; this was a family they trusted to help them find a new four-legged friend.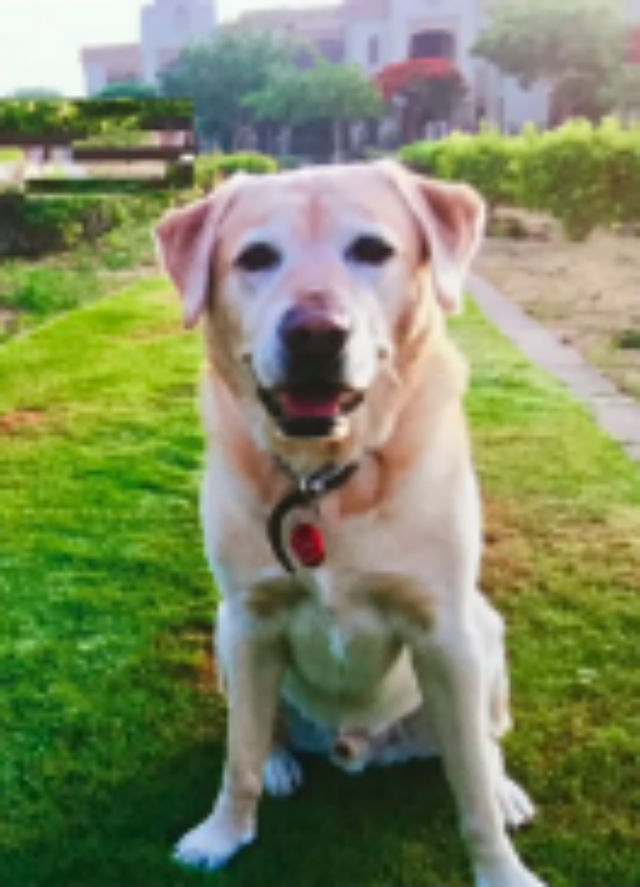 Julie Cousins wrote a letter, detailing all the journeys and memories they had with Jos, who had become a member of their family.
Jos' heartbreaking story unfolded in the letter…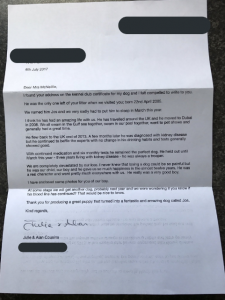 The three of them travelled all around the United Kingdom and then moved to Dubai in 2008. He went on various misadventures including getting to swim in the Gulf sea with his owners and going to different pet shows.

However, things changed towards the end of 2013, when Jos was diagnosed with kidney disease. He kept strong and was surprising his vets for almost 3 years with his healthy demeanor before succumbing to his illness.
"We are completely devastated by our loss. I never knew that losing a dog could be so painful but he was our child, our boy and he gave us so much happiness in the almost twelve years," Julie wrote in her letter, according to Metro.

The memory of Jos will last in the Cousins' hearts for the rest of their lives. But the family was grateful for the opportunity and they asked the McNeillies for recommendations of where they could get another puppy, just like Jos.
Reactions to Jos' story
The McNeillie family could empathize, as they endured the loss of Jos' mother, their beloved dog, Skye, too. When Mrs. McNeillie received their letter, her son, William, was so touched that he ended up posting it to Twitter, alongside a collection of photos of Jos, revealing his life. At time of writing, the story attracted more than 55,000 retweets and 181,000 likes.
when we had pups from Skye, this couple bought one from us back in 2005.. we woke up to this letter and these pictures this morning 😭❤️ pic.twitter.com/zZAe944ZCI

— William (@wmcneillie_) July 11, 2017
Now, the McNeillie family plans to help the Cousins find a new dog, and they're looking within Jos' bloodline. They currently do not have puppies that they could give the family, but they will contact the families that adopted Jos' siblings to see if his bloodline has continued.
Even people who never met Jos were touched by the story. Read their feedback below:
Be amazing mate. What a lovely story. It made my mum cry from me reading it her! Amazing how much a dog can change lives!! Keep us updated!

— Kieran Wall (@KieWall_) July 12, 2017
That's just beautiful.

— Ian Morris (@IanMorris78) July 12, 2017
@DeeKing you're crying too right?

— Pádraig Prendergast (@prendergast) July 13, 2017
m literally sobbing

— cher 🌸 (@cheriehendrie) July 11, 2017
I'm honestly not okay, how beautifully sad is that😭😭

— rebecca (@rebeccagault7) July 11, 2017