Lab technician Tina Dubyts had a hunch that something wasn't right one morning in Manitoba, Canada, as she was driving down the highway.
She was on her way to work, and if it turned out she was wrong, she would have been late for no reason. But once she arrived on the scene, she was glad she turned around.
"I didn't actually see anything, but something got my attention," Dubyts said.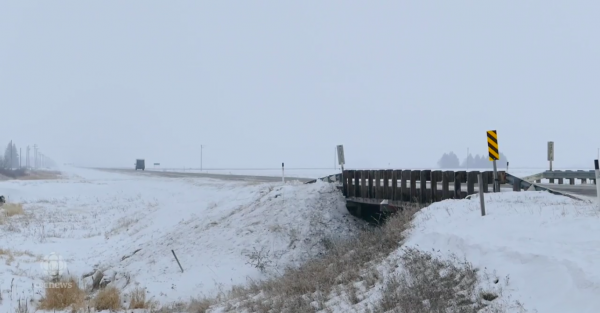 After turning around, Dubyts then saw 26-year old Kristen Hiebert attempting to pull herself outside of a roadside ditch. As the driver approached, she realized that Hiebert was in terrible condition. She was barely coherent, frost-bitten, bloody, and exams would later prove she'd broken a number of bones, according to a report by the CBC.
Fortunately, she was able to convey the one piece of information which was most important—her daughter needed help.
Hiebert had spent the last 10 to 12 hours stuck in her car at the bottom of the ditch. She was badly injured, her car was totally immobile, and she'd been subjected to conditions well below freezing. She needed immediate medical attention. But after she told Dubyts who was still in the car, it sent the concerned passerby down into the ditch at full speed.

Hiebert's four-year-old daughter, Avery, was curled up in a ball and barely alive. Her eyes were starting to close, and as Dubyts tried to get her attention and keep her awake, she couldn't help but notice how badly frostbitten the child was.
"I just kept saying, 'Wake up little girl. Can you hear me? Can you hear me?' She was just crawled up in the fetal position.'"
The mother and daughter had spent the entire night in the car, and the temperature fell as low as -13 degrees Fahrenheit that night.
"She was in shock. She was obviously frozen," said Dubyts. "She just kept talking about her daughter."

Dubyts struggled to get back up to the road with the four-year old child in her arms. Then she wrapped the little girl in a blanket and placed her in her car.
Once Dubyts reached the top of the ditch, another car had pulled over and was helping to get Hiebert warm.
Avery was alive, but both mother and daughter needed to get to a hospital as soon as possible. Several more passersby pulled over to help while firefighters and ambulance services were on their way. One of them, a nurse, helped monitor them and keep them comfortable while they waited.
Both Kristen and her daughter Avery were taken to the hospital for evaluation and recovery. Kristen's injuries were more severe than anyone could have imagined. She had two broken arms, a broken leg, broken ribs, and severe frostbite on her knees and feet.
Avery was more fortunate, suffering only minor scrapes and bruises, and frostbite on one of her feet.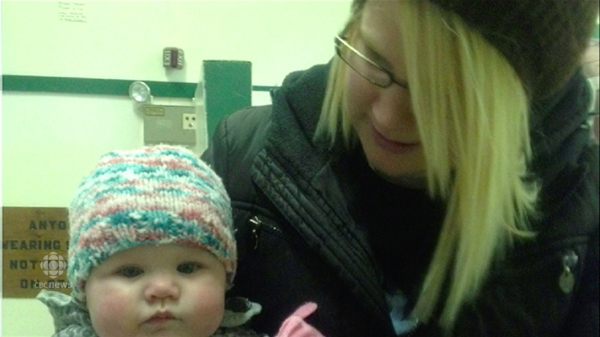 Everyone praised Dubyts for noticing the woman on the highway, but she insisted she did nothing special.
"She (Hiebert) is the real hero here," said Dubyts. "I don't know how she went through all that pain to get herself up that hill. I could barely get myself up there with that little girl in my arms."
"She had the will to live, that girl."
A close family friend started a GoFundMe page to help raise money for their recovery. The initial goal was set at $15,000, but thanks to generous donations by people who heard their story, they went over that number handily. The total dollar amount eventually exceeded $90,000 in donations.