Being a single parent is never easy, but when that struggle is compounded by poverty it often becomes overwhelming. However, there are always those willing to lend a hand. When one mother was caught shoplifting diapers whilst buying groceries, one officer's compassionate response left everyone not only surprised, but touched.
When one woman was caught shoplifting diapers at a local supermarket, Lauren PD dispatched a rookie officer to handle the case.
Last week, a call came into the Laurel Police Department in Maryland—a young woman was caught shoplifting while she was buying groceries at the local supermarket. Maryland has strict anti-theft laws, and such an offense could lead up to a 90 day jail sentence as well as a stiff $500 fine.
In response, the department dispatched rookie officer Bennet Johns to the scene to deliver justice, and resolve the dispute.
However, when Johns arrived at the supermarket he was overcome with sympathy for the family. The mother ran out of money whilst buying food, but her toddler needed diapers.  She could not make the choice between food or diapers, though—they needed both. Driven by desperation, she attempted to steal them.
But dispensing justice was not cut and dry—the woman was a desperate, struggling, single mother.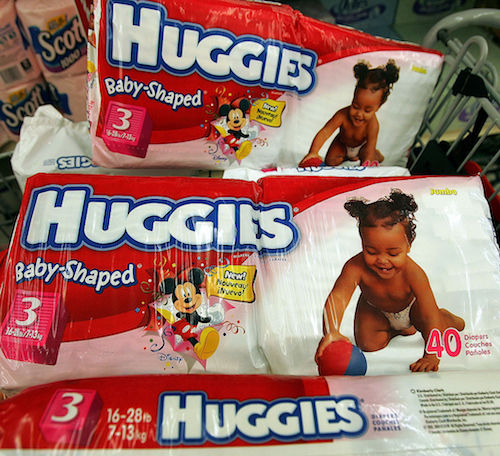 Officer Johns was touched by their story.
"[The toddler's] mother was going out of her way, and doing whatever she can to provide for her kid," Officer Johns told FOX5. "And I can respect that."
But it was more than just mutual respect.  
Johns felt a deep connection with the toddler; he was also brought up in a single parent household, and understood the deep difficulty the mother had in providing for her child.
"I see him and see myself growing up with a single mother," Johns told FOX5. "And I want him to have a better life, too."
Officer Johns not only decided to be lenient, but also to buy the diapers she had tried to steal.

So, the officer did not arrest the woman. Instead, he gave was lenient and only gave her a criminal citation. But before he left he had a surprise for her: he bought the two packages of diapers that she tried to steal.
Though the mother was grateful for his kindness, Officer Johns was just happy to make a small difference in their lives.
"Even though it's an unfortunate circumstance, just leaving a positive impact on that kid is an amazing feeling," Johns told FOX5.