Sgt. Aaron Thompson of the Washington County Sheriff's Office, Utah, has pledged to always be on the lookout to help those in need. Not one to shy away from confrontation or a messy situation, Thompson is always ready to help.
But he never expected to have to risk his own life and dive into icy water.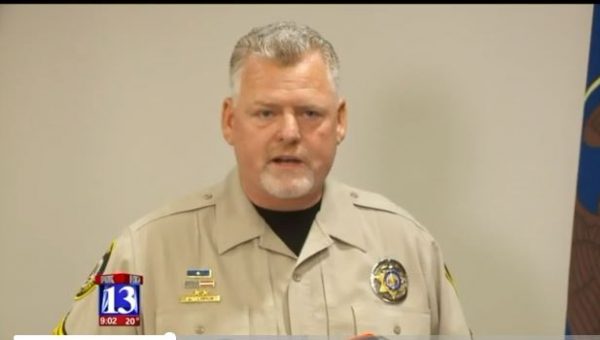 In New Harmony, Utah, an 8-year-old boy was out enjoying the winter weather on Christmas Day, playing with his dog, when things took a nasty turn. They were chasing each other, which led to them ending up on a frozen pond. Things were going fine, until they weren't.
The ice gave way and the boy fell through it. He disappeared under the ice.
Panicking, a friend of the boy who witnessed the fall ran and called for help. Thompson was the one who came.
Time was of the essence.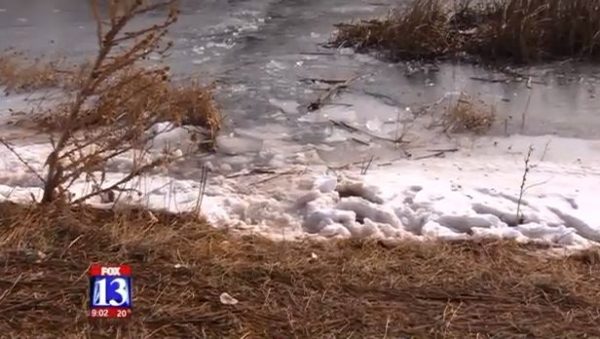 Arriving at the pond, Thompson assessed the situation and knew what he had to do.
"You never know exactly what you're going to get into," Thompson explained at a press conference, according to NBC News. "I just made the decision that I was going to go get him."
Having received training as a rescue diver, Thompson knew the only way to get the boy was if he went in and retrieved him himself. Taking off his gear, Thompson braced himself for the cold of the frozen pond. First though he had to break a path through the ice.
He started pounding on it to make a hole but, as the ice got thicker, he could no longer break it with his arms and fists, so "I started to jump up and down on it using my body weight."
This proved a success and he finally jumped into the pond.
He started to feel around the water for the boy.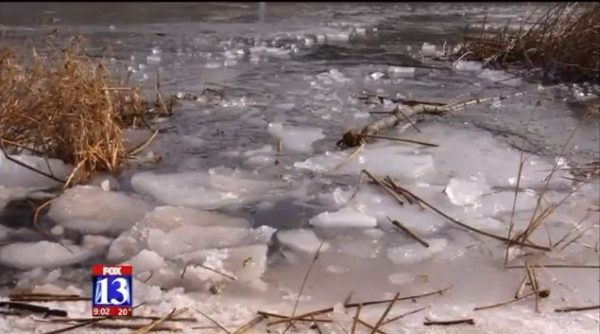 "Using my tippytoes, walking in the water up to my neck … I knew eventually I was going to bump into him," Thompson explained.
After precious minutes of searching Thompson was able to locate the boy, who had already been in the water for over 30 minutes.
Thompson found him floating beneath unbroken ice. After pulling him out of the water, the boy was rushed to a hospital, where he is reported to be awake and doing well. Without Thompson's prompt action the story very likely would have had a tragic ending.
Thompson suffered some symptoms of hypothermia, and cuts and bruises, but recovered quickly.
Having been deemed a hero by many for his actions, Thompson responded that the true honor belongs to the team that helped with the entire situation. Thompson said that he may have been the first to get to work to rescue the boy, but others contributed as well.
"That's the real story here," Thompson went on to say. "I was just the one that went out into the water."
Watch Thompson describe the rescue below: