After two decades of being blind, Mary Ann Franco fell over, hit her head, and regained her sight.
An accident is what took her vision, and an accident fixed her vision.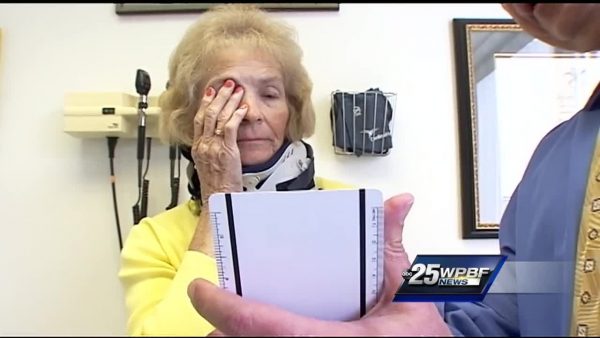 70-year-old Mary Ann Franco from Florida became blind after a car accident in 1993. More than 20 years later, Franco injured her neck after falling in her home and had to get surgery. She soon found out that she could see again after her recovery.
WPBF explained that before the car accident Franco was also color blind, but after her recent surgery her vision has been fully restored in every possible way.
Franco was so worried about her pain, she didn't realize she could see.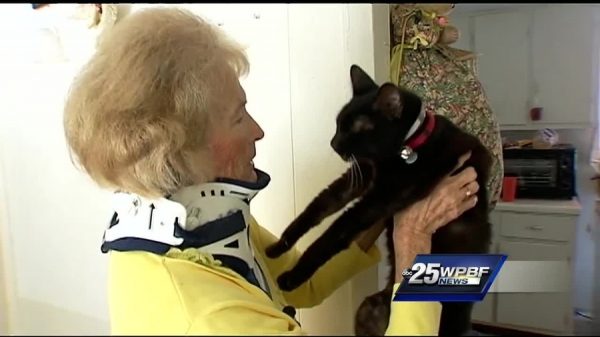 Franco told The Chronicle that after her surgery she looked at the foot of her bed and said, "Hey, lady in purple, get me something for the pain." Franco did not realize at that moment that she could see, but her niece was shocked.
Franco instantly realized that after 20 years of darkness, she could suddenly see. "I was the happiest woman in the world. It was wonderful. Everyone came in and said: 'You're the miracle lady.'"
Because of her miracle, Franco can now enjoy the sight of her family, her home, and her cat and dog.
Even doctors could not believe that Franco regained her sight.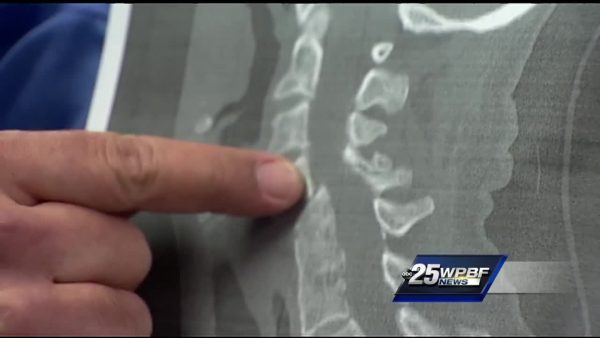 Dr. John Afsar, the neurosurgeon who conducted the operation also referred to Franco regaining her sight as a miracle. He told ABC News, "I really don't have a scientific explanation for it."
Though Afsar does not have an explanation, he does have a theory as to how it possibly happened.
When Franco had her first accident and subsequent surgery, the ordeal could have accidentally restricted blood flow to an artery that affects the part of her brain that controls her vision.
"It could have been a result of the artery being kinked, and then when we performed the surgery itself, we unknowingly probably unkinked that vessel reestablishing blood flow and, therefore, she could have regained her vision," he explained ABC News.
Franco says it's a miracle from God.

She tells WPBF that she believes God wanted her to have her vision back. "I believe he just went ahead and gave it to me, he gave me back my sight," said Franco. "I really believe this with all my heart."
Franco is grateful for the restoration of her sight and is not taking anything for granted.
She shared her new daily routine with Metro. "In the mornings, I get up, and I look out here and the sun is coming through the trees, and the beams [are] coming down. 'Oh, God, it's so wonderful to see."