Since little Sophia was born, she has had 15 surgeries, including three open heart surgeries—because the girl was only born with half a heart.
When her mother, Kristy Somerset-Chiappalone found out that Sophia had lung failure, and she would have to undergo another risky surgery in a few weeks, she decided to give her five-year-old daughter a special gift, according to NBC Connecticut.

Instead of a toy, according to People, Sophia had two requests: to be a princess and marry her best friend, Hunter Laferriere.
Sophia does not let a missing piece of her heart stop her from wanting to be with her sweetheart.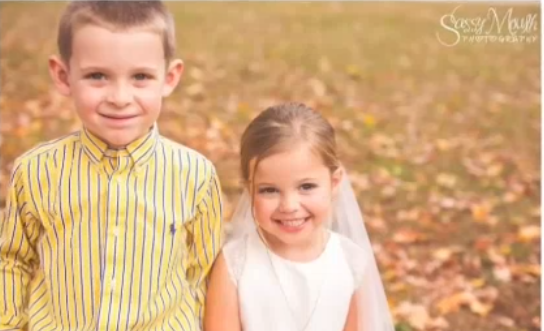 "That's all she wanted in the world, Kristy told NBC Connecticut, "to marry the love of her life."
When Kristy introduced the idea to Hunter's mother about the photoshoot, Tracy Laferriere, the idea melted her heart.

"Immediately I started crying," Laferriere, 34, told ABC News. "If it's in my power to give that to her, how could I not?"
Laferriere called up her photographer friend, Marisa Balletti-Lavoie of Sassy Mouth Photography, to set up a photo shoot at City Park in Meriden, Connecticut.
The children had a blast at their mock wedding!

Laferriere said that Sophia and Hunter had a great time.
"He was genuinely having a fun time. They were laughing together, tickling, swinging and on the slides. I think he really enjoyed it. I think it makes him happy to see her happy."
Kristy said that Sophia is already blessed to be alive.

"She's a walking miracle," Kristy explained. "There is no life expectancy at this time because there's no reason for her to be alive."
Though Sophia's heart is not in the best shape, she still has a heart of gold.
"I hope that Sophia is going to live a long life and marry Hunter when she's 25," Kristy said. "But my hope for the future is that Sophia stays happy and healthy as long as her body can handle."