What's cooler than giant alien robots fighting to save the Earth?
Honestly, not much. So it's no wonder that Transformers (giant, alien robots that transform into cars) has managed to stay relevant for over three decades.
Since its initial release in 1984, the franchise has amassed fans of all ages from all over the world, including a very special boy from Bodmin, southwest England.
Five-year-old Daniel Downing is a fan of all things vehicle-based from cars to trucks to motorcycles. So it's not a stretch to imagine that he also fell in love with Transformers.
He particularly relates to The Autobots who fight to defend the Earth from the evil Decepticons.
Since the summer of 2017, Daniel has been fighting evil too, as that's when he was diagnosed with pontine glioma, a form of brain cancer.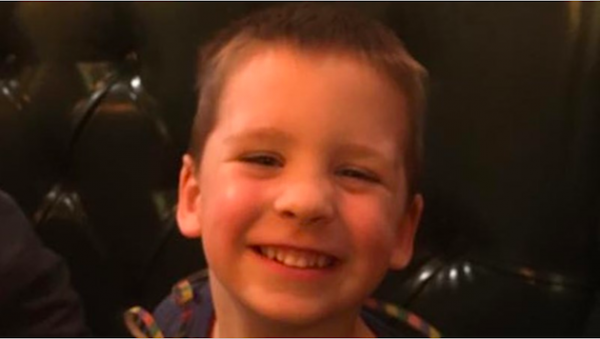 Daniel and his family have had a tough year, so the community banded together to do something nice for him.
Mark Fletcher, who had been part of a successful campaign to send Hot Wheels toys to Daniel, thought it was time to up the ante.
Now that Daniel had 1,000 toy cars to play with from all over the world, he thought it would be nice if Daniel could see some real cars based off of his favorite series.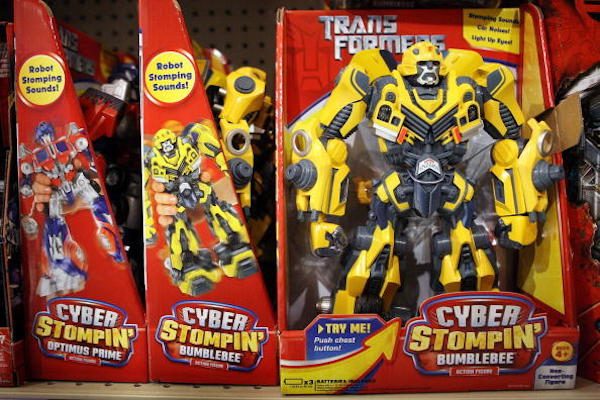 Fletcher and friends reached out to Hasbro to see if it would be possible to get life-sized Transformers to visit the boy in Plymouth.
While the company couldn't promise any giant robots, the core gimmick of the franchise (robots in disguise) allowed them to send in three vehicles painted to look just like the show.
In came a Camaro decorated like Bumblebee, a Mustang decorated like Barricade, and a Peterbilt 379 truck decorated like the leader of the Autobots, Optimus Prime.
The drivers for each vehicle made quite the journey to get there, with Optimus's driver, Andy Graves, taking a particularly long trip down from Scunthorpe in the north of England.
"It's an 800 mile round trip," he told The Plymouth Herald. "I drove it down just for this."
That journey was well worth it, though, as a huge crowd of Transformers fans young and old gathered for the occasion.
More importantly, though, Daniel had a great time. Although he was a tad confused why he never saw the vehicles transform.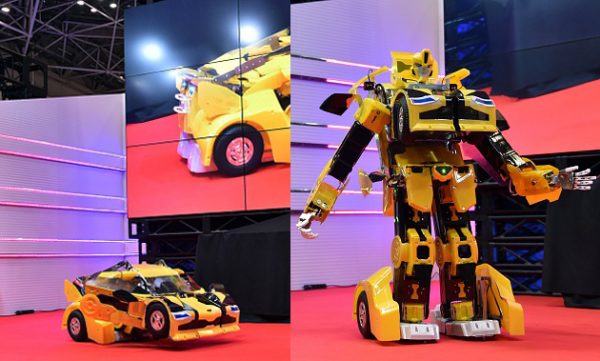 "He can't turn into a robot because there are too many people here," Graves said. "That's what I'm telling [Daniel] anyway."
This wasn't the first time Hasbro has done something for children battling illnesses. In fact, it wasn't even the first time they came down for Daniel! Although last time didn't go entirely as planned, as Graves explained:
"It's the second time I've made the trip. I drove down last weekend, to see Daniel in Cornwall, but he was too poorly. So we said we'd come again when he was better and we've come as soon as we could."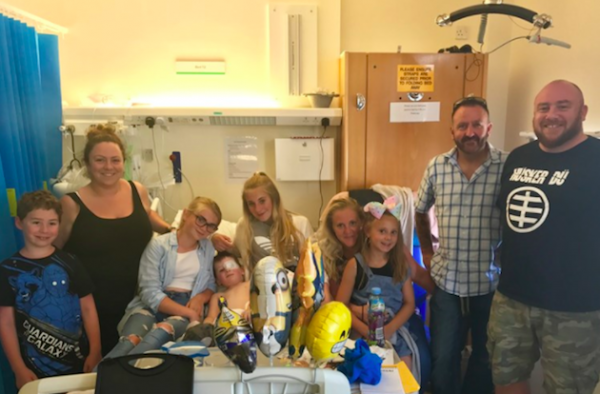 Graves has shown great dedication to this cause. Even after the initial visit in the parking lot, he swung by in his Optimus Prime truck to take Daniel to a party with his friends.
Yet Graves wasn't the only one to show commitment. Darren Thomas, who drove Bumblebee, and Tony Rice, who drove Barricade, have both proven dedicated to the cause.
"They asked if I'd do it and I said: 'I'm there,'" Thomas said proudly. "Everyone pulls together when you need it most."
"This is my only car," Rice explained. "I also dress up as its robot form as well. My costume is eight feet tall. I do it for charity work. I've raised more than £100,000 in three years."
Daniel's mother, Steph Downing, was extremely pleased with the event.
"This means a lot. It's something that will probably never happen again—we don't know how long he has left but we are trying to make it more special," she told The Plymouth Herald.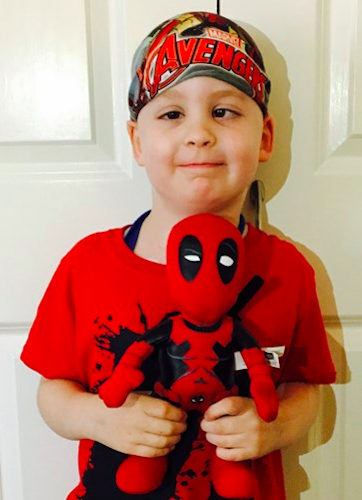 The event was incredibly special as it was but, when word got out about the the vehicles' visit, Daniel received one more surprise.
Upon learning about the story and hearing that Daniel was a fan of the character Optimus Prime, the character's voice actor, Garry Chalk, reached out to Cornwall Live, asking if he'd be able to send him a message.
He recorded a video, sending Daniel and his family thoughts and prayers and wishing them a happy holiday.
It was his own personal experiences that led Chalk, 65, to send Daniel the message.
"I made the video because I love kids and have seen first hand the ordeal that cancer sufferers go through. My brother is a survivor and I have lost several friends to this terrible disease," he explained to Cornwall Live.
"In this world where there is so much negativity to be given the opportunity to do something good, however small, is a blessing. If I can make his life a little better I'll do it in a heartbeat."
While all of this might not be enough to cure Daniel's cancer, it's certainly enough to transform what life he has left for the better.