Five-year-old James Walker from North Carolina has a dream to be a UPS driver.
But his seemingly meager ambition belied a wonderful friendship. And when this special friend heard about this little boy's desire to give back and be a UPS driver, she did all she could to make his dreams come true—and the results were truly adorable.
5-year-old James Walker has always had a big heart.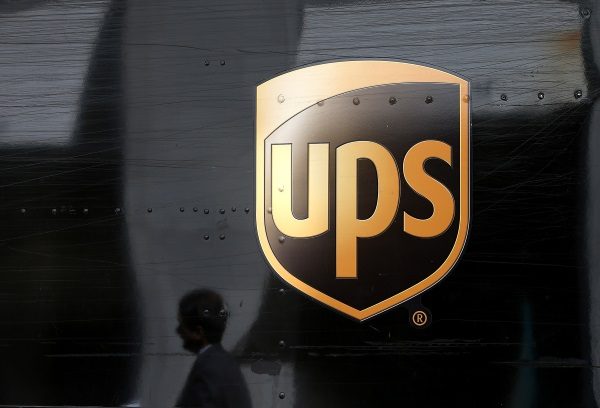 For James Walker, his friendship with Kellie Martin, the UPS driver who delivers packages to his house, has changed his life.
"He always runs out to the truck to meet her," says James's mother, Lauren Walker, according to WBTV. James's meetings and interactions with Martin were some of the more interesting and fun times of his week. Every time he saw the truck roll up to the driveway, he would often run out to help her unload packages with her.
James has done this so often, in fact, Martin cannot remember the last time she made it to the front porch.
But for little James, this zeal for UPS was just a manifestation of this little boy's big heart.

James had always felt a deep calling to give back. Ever since he was young, he was different from the other children; while they were dreaming of being pilots, politicians and police officers, young James, instead dreamt of a more noble pursuit.
"He wanted to be Santa Claus, but once he figured out he didn't have white hair, he decided to be a UPS driver instead," Lauren said.
For James, being a UPS driver was the next best thing and when Martin heard about his ambitions, she hatched a plan.
Lauren found James's attraction toward the job adorable. Needless to say, she felt the need to share the cuteness and so she posted a video of James crying about how he wanted to be UPS driver on Facebook.
"Why do you want to be a UPS driver?" asked Lauren.
"So I could drive around the world," James replied between tears in WBTV.
But Martin just so happened to find out about this video, and, touched, she asked Lauren for permission to enter Jacob in UPS's Wishes Delivered Campaign.
Naturally, the boy won.
The next time Martin arrived to deliver a package she had the pleasure of making James's dreams come true, too.

In secret, UPS built a miniature version of their delivery truck, complete with lights and cargo area.
They then loaded it onto Martin's truck and, earlier this week, sent Martin to make the delivery.
And when James saw it, he was thrilled.
"Of course he wanted to unload it from my truck immediately," Martin said according to WBTV.
As you can imagine, James now spends most of his free time in his new vehicle, loading and unloading fake packages in a cute little UPS uniform.
But still, whenever he spies Martin rolling up his driveway, no matter the packages or schedule he has to keep in his role as junior UPS driver, he drops everything to rush to meet his friend.