During the holidays, it is very easy to become really exhausted when dealing with people. Between the sometimes cutthroat holiday gift rush and the general ornery attitudes of people just trying to get where they're going in the cold weather, interacting with people can sometimes be a difficult proposition. 
But, for one restaurant owner, he had, in a small way, his faith in humanity restored by a few guys who ditched their bill a few days earlier.
The Kilimandjaro restaurant only accepts cash—which can lead to awkward situations in these days of debit and credit cards.

On December 8, a party of travelers were enjoying a late meal at the Kilimandjaro restaurant in north-central England when they told wait staff that they did not have cash to pay their bill.
The Kilimandjaro restaurant does not accept cards and this type of problem sometimes happens. Still, it is not uncommon for some people to try and skip out of paying. 
So the staff decided to allow the party to go looking for an ATM to get some cash to pay for their meal.
The group of men left the restaurant in search of a cash machine.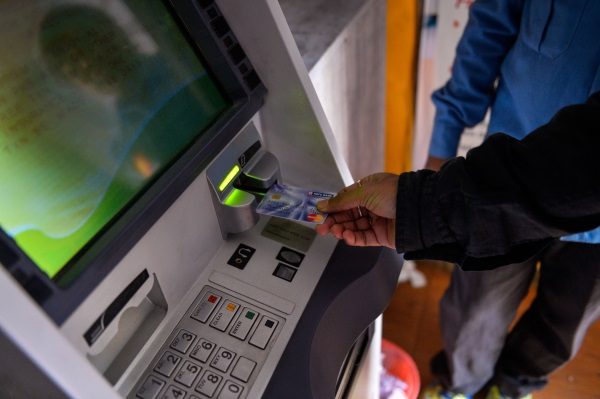 However, where it is usually one or two people who go searching, in this case the entire party left the restaurant at once. As you can imagine, after waiting for some time, the men did not return.
"Usually people don't walk out as a whole group for a cash machine," restaurant owner Apollo Apollinaire said according to Gazette-Live. "We accepted they would never come back and we had lost the money."
Apollinaire was not too angry, though, Instead, he took it in stride.
"I put it down to a bad experience," Apollinaire said according to Gazette-Live.
As it turned out, the men were not trying to skip out on paying.

It turned out that the men, did not try to skip out on the meal. Last week, all was made clear when Apollinaire received a heartwarming letter from the three men, accompanied by payment for their meal.
The letter read:
"On our search [for a cash machine] it was apparent that the last train to our home town was shortly about to depart. This diverted our attention away from finding an ATM machine and led to us running down to the train station and just making our train. It was at this point, being too late, we realised our actions and decided to write this letter of apology with £40 enclosed in this envelope."
On top of that, they also vowed to give the KIlimandjaro a 5-star review on Trip Adviser.
Apollinaire was genuinely shocked at this letter and wanted to thank them for showing him that kindness and responsibility still exist.
"I didn't think people still did that," Apollinaire said according to Gazette-Live. "Everyone was shocked and people are finding it really touching."
Apollinaire was so moved, that he genuinely wanted to thank these people. But there was no contact information on the letter.
"The saddest part is they haven't put their address or contact number on," Apollinaire said according to Gazette-live.
So, he put out the call, encouraging the men to call or contact the restaurant so that he could send each one of them a free bottle of the Kilimandjaro's popular in house restaurant sauce, he told Indy-100.
It's easy this season to think the worst of people, but this story just goes to show that even though they can sometimes be annoying, people are not all that bad.