Myles Eckert was an 8-year-old-boy back in February of 2014. It was then that he found a $20 bill in the parking lot of a restaurant he was visiting with his sister and mom in Toledo, Ohio.
Three years later, because of what Myles decided to do with that $20 bill half-buried in the snow, it has multiplied to more than $2 million.
Myles tried to decide what to do with the $20.

When Myles first made that lucky discovery, his first thought was to purchase something fun, like a game. As the family dined at the restaurant, the $20 was the hot topic of conversation as they ate their lunch together.
Marlee, Myles' sister, suggesting leaving it as a tip for their waitress. All options were on the table, but then someone walked through the door that sealed the deal for the fate of that found cash.
A man in a military uniform, along with his young family, had stopped in for lunch as well. Myles instantly thought of his father, Army Sgt. Andy Eckert, who had lost his life at the age of 24 in Iraq when Myles was just weeks old.
He wrote a note and attached the $20 bill to it.

Myles has some learning disabilities and suffers from frontal lobe seizures, as well as a milder case of Savant Syndrome, the same disorder of the brain that Dustin Hoffman's character portrayed in the movie "Rain Man."
Because of his disabilities, writing is more difficult than your average 8-year-old, but Myles had extra motivation that day he decided to write a note to the military service officer.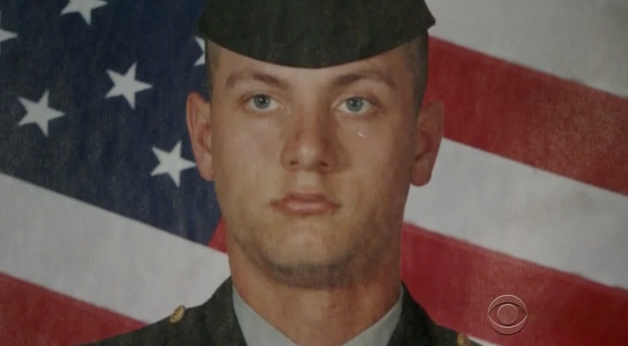 The note said:
"My dad was a soldier. He's in heaven now. I found this 20 dollars in the parking lot when we got here. We like to pay it forward in my family. It's your lucky day! Thank you for your service."
The boy signed the note "Myles Eckert, a gold star kid."
The Air Force Officer sent a picture of that note to his daughter.

Myles delivered the note, along with the $20 bill, to Air Force Lt. Col. Frank Dailey, who was very moved by the thoughtful gesture.
Daily even snapped a photo of the note and texted it to his daughter. His daughter posted it online, and just like that, it went viral.
Myles' family was overwhelmed.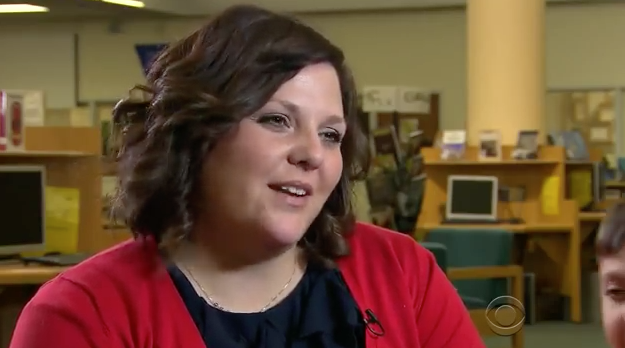 It caught the attention from media outlets all over the world, and kindhearted people started sending money to Myles and his family.
"Myles made a choice that day," said his mother, Tiffany Eckert, in a 2016 interview with Stars and Stripes. "The ripple effect has really been never-ending, and the momentum behind the story is not over yet."
A tsunami of generosity began a new fundraising effort.

That ripple transformed into something more the likes of a tidal wave. Myles has appeared on Dr. Phil, Ellen, and countless other tv shows, and has been now interviewed more than some adult celebrities at his young age!
Tiffany made the decision that any and all money they received would be donated to charities that support military families. Initially, they partnered with Snowball Express, who was given a whopping $1.8 million over a period of just a few months.
Camp Hometown Heroes and the Folds of Honor Foundation are now other recent recipients of the donations that are still coming in and have now surpassed $2 million.
Tiffany Eckert later started a foundation called The Power of 20, which promotes the awareness of kids who have experienced and suffered the loss of a parent killed in combat.
Ordinary people can do extraordinary things.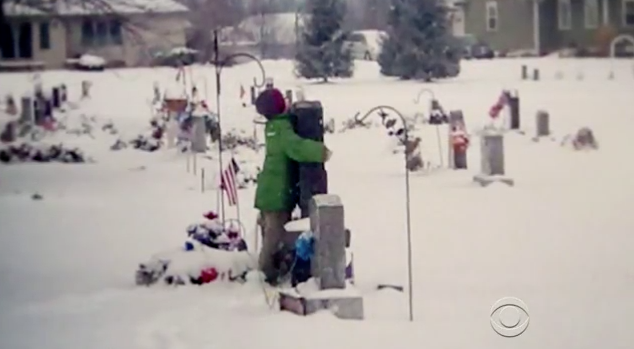 "I tell the kids every day, we're ordinary people who have been given an extraordinary opportunity to touch the world and to positively impact lives," said Tiffany.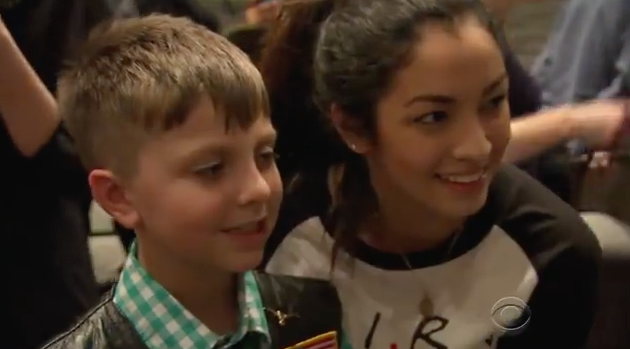 Myles has now become somewhat of a worldwide celebrity and has received multiple prestigious awards, including the Congressional Medal of Honor Society's Young Hero Award, which recognizes "leadership, courage, character, integrity, and service."
He was chosen as a recipient of this award because of his "volunteer philanthropic work on behalf of Gold Star children," which are kids who have lost a parent to war.
Watch the video below:
Source: On the Road: Ohio boy's $20 gift to soldier multiplies by CBS Evening News on YouTube and Boy's $20 tribute to fallen dad blossoms into millions to help others from Stars and Stripes.