Tammy Oswalt loved her newborn son the moment she saw him—but knew that wasn't enough.
The baby, who she named Bruce, couldn't have come at a more difficult time. Oswalt, from Orlando, Florida, was at her lowest point and nearly homeless, already struggling to raise her daughters.
"My world around me was falling apart," she told The Mirror. "My partner had left me, I'd lost my job, and I was on the verge of losing the house as well."
She was forced to make the hardest decision of her life—she decided to give her son up for adoption.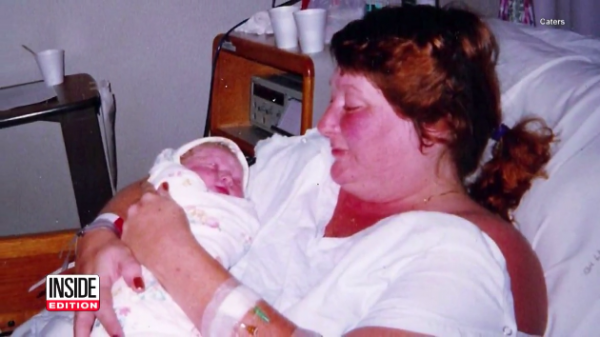 It broke her, but she knew it was in the child's best interest.
"I didn't give him up because I didn't love him or want him," she told The Mirror. 
"I gave him up because I loved him and because I wanted him to have a better life than I could offer him."
She knew she had made the best decision—but that didn't make things any easier. On top of her other problems, she now felt an immense guilt for giving up her son.
"I tried to commit suicide," Oswalt admitted to Inside Edition. "The emotional guilt and loss overwhelmed me."
But Oswalt found the strength to move on and improve her life.
She still missed her son, but believed that one day they'd be reunited.

"There were times that I thought about giving up," she told The Mirror.
"But what kept me going was the hope that we would one day meet again."
That was 18 years ago, and aside from a few early updates from the adoption agency, Oswalt hadn't heard any word about her son since.
But things did get better. She was able to pull herself and her daughters out of their dire straits and make a stable, happy life for themselves.
So when Oswalt's 53rd birthday rolled around last month, she knew her daughter, Sammy Hewett, would have a surprise in store.
She wondered what her daughter got her for a birthday present.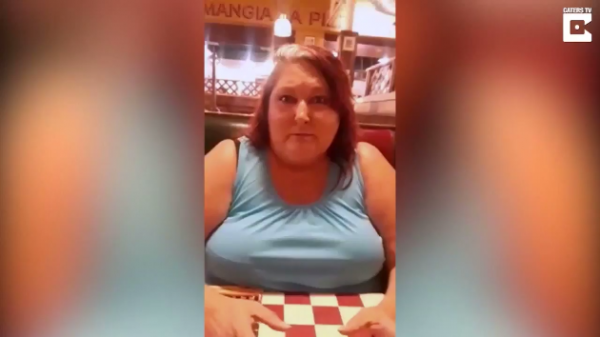 "Last year Sammy had surprised me with tickets to see my favourite band, ACDC," she told The Mirror. "So I was kind of in a 'wait for it' moment to see what wonderful thing she'd arranged for me this time."
But she never expected what happened next.
In a restaurant, her daughter told her this year's gift topped even the concert tickets—this was something "money can't even touch."
Oswalt didn't know what to expect—and then her daughter dropped a bombshell:
"Mom, I want you to meet your son, Dylan."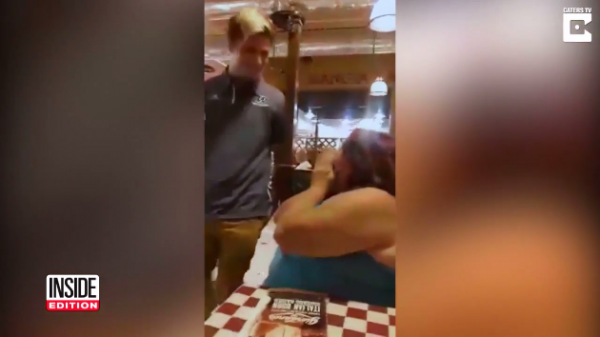 Oswalt turned around and finally saw him: the 18-year-old boy standing behind her.
The reunited mother and son embrace for the first time in nearly two decades.
Oswalt was floored by the surprise.
"As soon as she said, 'Meet your son, Dylan,' I broke," she told Inside Edition.
"I waited almost 19 years for this moment and all I could do was say, 'Oh my God, I love you. You're beautiful.'"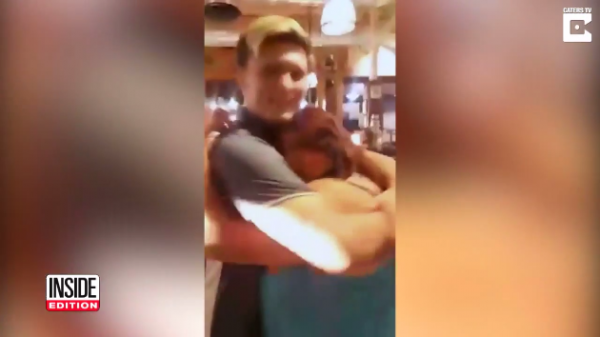 How did her daughter manage track down the long-lost son? Turns out, she didn't need to.
Dylan actually reached out to her, wanting to be a part of his biological family.
"It was honestly so hard to reach out, I had a letter prepared and some photos about a year before I actually did contact Samantha," Dylan told The Mirror.
The siblings communicated for months before revealing Dylan to their mother—but it was that surprise that made him glad he reached out.
"I'm so glad I did, seeing how happy and emotional my biological mom was when she saw me, just felt incredible."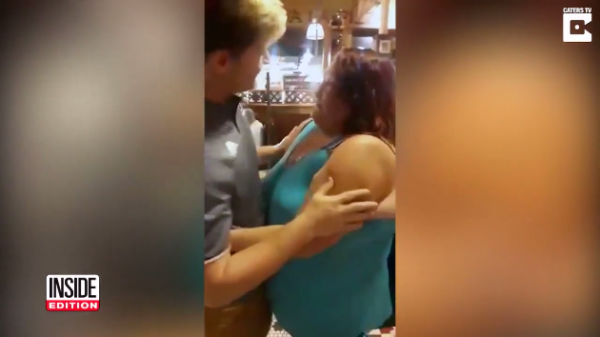 Oswalt was also glad her son found the strength to reunite with her.
"I knew how difficult it must have been for him to reach out to a woman who has seemingly given up on him," she told The Mirror. "And I was so glad he found the courage, it was a moment I feared would never come."
"The first time I saw that he'd called me mom, all my fears just dissipated."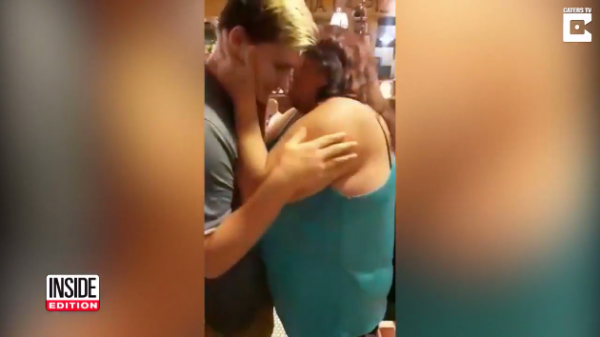 And after 18 years, the two have promised to stay a part of each other's lives from now on.
"I'm not sure what the future holds for me and my biological family, but all I know is that we won't be apart again," Dylan said.
"Dylan and I promised one another we would never lose each other again," Oswalt agreed. 
"No matter what happens from the point, it will all be as a family."

Watch the video below: