It turns out a teen who was part of a violent street mugging might have a conscience after all.
19-year-old Connor Dawes thought he was in for a sweet win when he and a friend saw a vulnerable young man walk into a dark alley way by himself in Nuneaton, Warwickshire at 10pm. The two men followed him for a while and then knocked him to the ground, taking his phone and wallet.
However, upon opening his victim's wallet, the young man felt so bad that he told police he was "scum."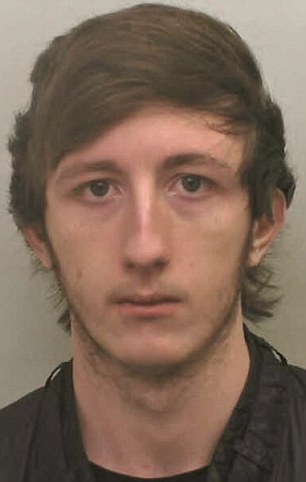 In the victim's wallet, Dawes found information revealing that the man he had just mugged had Asperger syndrome, a form of autism. That moment, the teen's conscience seemed to awaken.
Asperger Syndrome is a neurological disorder on the higher functioning autism spectrum. The developmental disorder typically affects one's ability to effectively socialize and communicate. Unlike classic austism however, there is typically no speech delay for one with Asperger syndrome, according to ASPEN.
The Nottingham teen then turned himself into police and said he felt "very bad" for attacking his victim, even referring to himself as "scum." The Warwick Crown Court sentenced him to two years after he admitted to the crime.

According to the Nottingham Post, Judge Sylvia de Bertodano told Dawes at the hearing: "You may not have known this young man had Asperger's, but you certainly knew he was vulnerable because he was on his own at night, and there were two of you and only one of him." She added, "This is a young man who struggles in life, and he has described in moving terms how much worse that struggle has become as a result of this."
The victim was kicked to the ground and stripped of his coat before his attackers snatched his wallet and phone, leaving him with a cut to his eye. He said after the incident, he felt scared and vulnerable. The other robber was found not guilty, despite the evidence Dawes presented that he had been the second attacker.
At least Dawes served his time in jail with a clear and clean conscience, and hopefully his victim will rest assured that he feels terrible for his crime. Although we have to wonder, would Dawes feel any remorse had his victim been any other person? Hopefully the teen used the opportunity to turn his life around.