Every single day, hard-working people are taken advantage of, or treated poorly, or scammed. What's worse is that in many of these cases the scammers generally get away with their crimes and the hardworking individual is left with nothing.
That was the story of one young woman from Arizona. She had saved nearly $1,000 to buy her first car off of Craigslist. She thought it was a good deal, but in reality it was a scam that took her for all she had saved. In most cases, that would be the end of the story—the girl would learn a hard lesson while the scammer profited.
But not in this case. This time, people around her saw her suffering and decided to make sure this hardworking, young woman would not be a victim.
Newyear had saved nearly $1,000 working at a local hair salon just to buy her first car.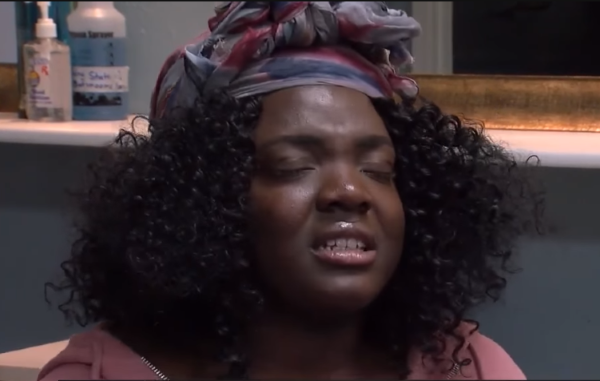 Earlier this month, 19-year-old Newyear was excited. She had saved nearly $1,000 from working at a local hair salon to buy her first car. In fact, she had thought she had found a great deal, too. While looking on Craigslist, she saw a 2003 Nissan Maxima in perfect condition. The seller was in the military and had to sell it quick.
There was just one issue. The seller's preferred payment was unorthodox.
"They said to go to the store to get some eBay gift cards," Newyear told ABC15.
The seller requested that payment be made through these gift cards. Newyear obliged and sent nearly $1,000 in funds to the seller, the agreed upon price. Then the problems began.
The seller requested an additional $1000, money she did not have.
The seller asked for another $1,000 for shipping. But Newyear did not have the money. All she had was the $1,000 she had spent so long saving up.
She asked for a refund, but the seller blocked her calls. Newyear was left with nothing.
Newyear was tough, she had come to the United States at the age of 4 years old from the Ivory Coast. There, her mother was killed in a civil war. She would get past this, it seemed like just another lesson about how people are looking to hurt you no matter where you are.
Thankfully, though, that was not the lesson she would be taking away from this experience. Instead, she had a few guardian angels who were looking out for her.
"You're going to get this car."

"You're going to get this car, though," Joe Ducey told Newyear during an interview with ABC15.
Ducey, who first reported on this scam, was touched by Newyear's story. Soon after the story aired he got in contact with someone who could help.
Eventually, he found a dealer, Jared Halsted of HH Auto Exchange, who was willing to sell Newyear a car.
Halsted found the perfect car for Newyear, a pristine 2001 Chevy Malibu. But there was a catch.
Halsted made Newyear an offer she could not refuse.
Scammed teen is all smiles now after viewer gives her a free car

This hard-working 19-year-old girl trusted the wrong seller on Craiglist and lost her money when she tried to buy a car. Good-hearted viewers and local auto companies heard about the scammed teen's story and came to her rescue with a perfect car to call her own — for free: bit.ly/2ilNvPb

Posted by ABC15 Arizona on Thursday, November 16, 2017
"Price-wise, I'm not sure you'll be able to handle it," Halsted said according to ABC15. "I'm going to sell this car to you for $0 today."
Newyear was shocked. She began to to cry. This whole terrible experience had led to someone's incredible generosity. She embraced Halsted and thanked him profusely.
"We're happy to do it," Halsted told her according to ABC15.
Newyear drove off with her new car that very day. But the car was nothing compared to the kindness and thoughtfulness of those who recognized her suffering and hard-work and decided that she would not be a victim.