Gitanjali Rao was 9 years old when she heard about the Flint water crisis. The Michigan city's water supply became contaminated with lead when officials decided to start using water from the Flint River instead of the Detroit supply line.
Ingesting lead can have serious affects on health, particularly for children.
In an interview with ABC News, Gitanjali explained that for two years she had been following the Flint water crisis and became "appalled by the number of people affected by lead contamination in water."
"I wanted to do something to change this," she said.
Her sense of frustration deepened when she saw her parents testing the water in their home in Lone Tree, Colorado. It was a difficult, time-consuming task.
"I went, 'Well, this is not a reliable process and I've got to do something to change this,' she told Business Insider.
So the 11-year-old decided to design a new kind of test for lead that was fast, accurate, portable, and easy to use.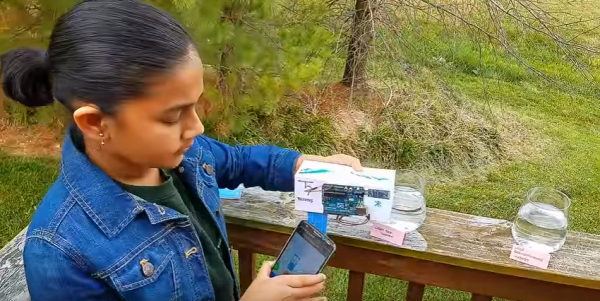 Current methods of testing for lead include lead-test strips, which are quick but not very accurate, or sending away samples to the EPA, which then takes a long time to get the results.
So Gitanjali turned her frustration into action and dedicated five months to creating a more reliable way to test water for lead.
This seventh grader explained to ABC News that she loves reading MIT's Department of Materials Science and Engineering's website. One day Gitanjali came across an article that discussed new technologies used to sense harmful substances and got even more inspired to move forward with her idea.
She took her new-found knowledge and asked for help to develop it.
Coming from a family of engineers, Gitanjali reached out to her parents for help on her project. She asked her parents to create her a science room for her, and from there Gitanjali went to work.
"I have a room with green walls and black polka dots and a huge white table for experiments," she told ABC News.
After much experimentation, she came up with a device composed of three elements. A disposable cartridge composed of chemically treated carbon nanotubes binds with lead in the water, which changes its electrical resistance. This signal is picked up by a computer processor, which then sends the result via Bluetooth to a smartphone app.
It's quick and accurate.
Gitanjali named her invention Tethys. "She's the Greek goddess for clean water," she explained to ABC News.
She submitted her invention to the 3M Young Scientist Challenge.

In a video submission to the Discovery Education 3M Young Scientist Challenge, Gitanjali explains: "The tool allows easy testing at home or by agencies for quick detection and remedial actions. It can be expanded in the future to test for other chemical contaminants in potable water.
"I hope this helps in a small way to detect and prevent long-term health effects of lead contamination for many of us."
The judges certainly thought so, and shortlisted her for the award. She spent three months with 10 other finalists under the tutelage of a mentor at 3M developing her device. At the end of the process she presented Tethys to a panel of judges.
And on October 17, she found out she'd won the challenge, being crowned America's Top Young Scientist and was awarded $25,000 in prize money.
The secret to success is to not be afraid of failing.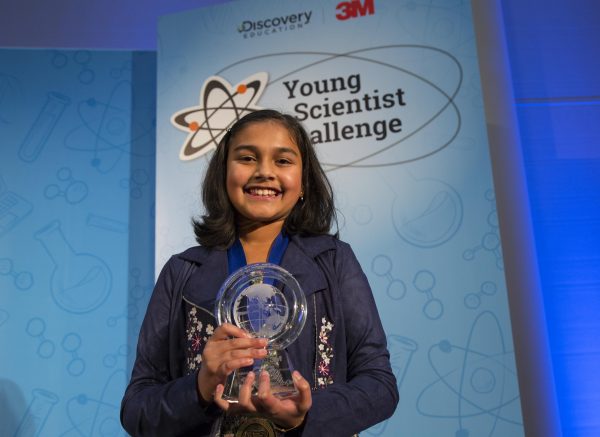 Gitanjali said it took her lots of tries—and lots of failures—to get her device to work, but that was all part of the fun. She encouraged all budding scientists to just give it a go and not be afraid to try.
"I had so many failures when I was doing my tests. It was frustrating the first couple of times, but towards the end, everything started coming together," she told ABC News.
"Keep digging deep for solutions. If you do not succeed the first time, that's OK! There is never a limit to the number of tries it takes to accomplish a goal," she says on the Young Scientist Challenge profile.
We're sure Gitanjali will achieve all her future goals!
Watch her submission video below: