The birth of a new sibling is always exciting for a child, and expectant parents try to let their kids be involved—but never quite to this extent.
Ten-year-old Jayden from Sulphur, Louisiana was excited when his Ashly was pregnant with a baby boy.
But when the big day arrived, Jayden didn't just get a new baby brother—he delivered him.
The boy was forced to step up and play doctor after his mother had a frightening and life-threatening emergency.
According to Today, Ashly wasn't scheduled to give birth until September 20th. Instead, she went into labor on August 11th, only 34 weeks in—and didn't even realize it was happening.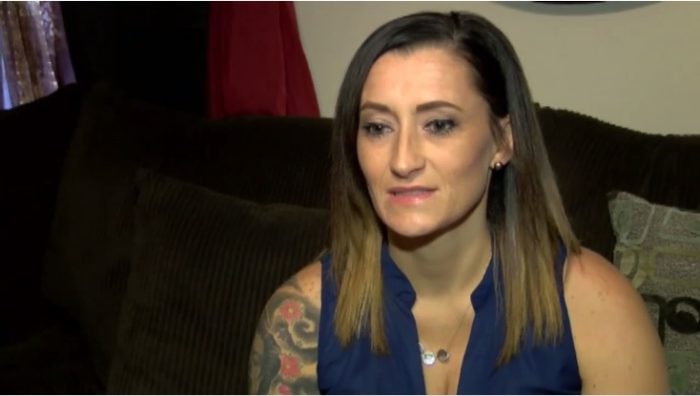 "I went to the restroom to pee…and my water broke," she told KPLC.
But then she realized something even worse:
"I looked down, and my son's feet were hanging out."
She wasn't only going into labor, but the baby was breeched—and to make things even worse, there were no adults around to help her.
Her fiancee, Kelsey Richard, had left for work. Her mother lived next door, but because of a recent back surgery was unable to walk, and could only call 911.
But there was no time to wait: the baby wasn't breathing, and Ashly was bleeding out. Jayden knew he had to step up and help his mother:
"Okay, Mom, just tell me what I need to do."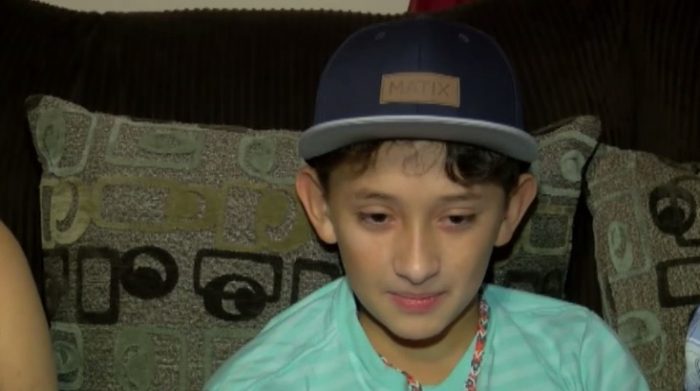 "He didn't look scared, he looked calm and brave," Ashly recalled to KPLC.
"And I said 'Okay, I'm going to tell you what to do and we need to get your brother out as fast as possible because he's breeched and he can't breathe.'"
Jayden got to work delivering his baby brother:
"I just had to pull him by his legs, not hard, gently, until he came out," he recalled to ABC7. "I was just hoping I didn't hurt him when I was pulling him out."
Despite the emergency situation, they both tried to maintain their composure:
"I was crying, but I just tried to stay calm and collected," she told Today. "Jayden was so calm that it made me more calm."
"I could see he was scared, but he knew he had to do it."
He was able to get the baby out safely. Jayden then ran to the kitchen to get a nasal aspirator, which finally allowed the baby to breathe.
It was then an ambulance arrived, and the mother and child recovered safely in a hospital.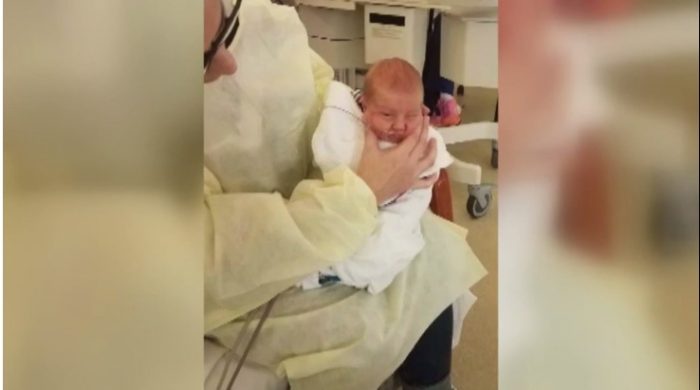 But it was Jayden who really saved his life. Doctors told KPLC that if he hadn't been there, not only would the baby not have started breathing, but his mother would've suffered serious blood loss.
"Every time I think about it, I just cry," Ashly told Today.
"I don't think Jayden understands what he's done and how big it is."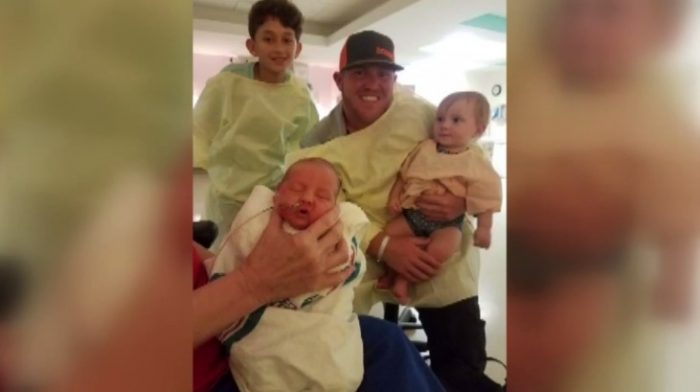 For his heroism, Jayden reportedly received an honor from the mayor of Sulphur at a ceremony at the local middle school.
But Jayden got something even more rewarding out of the ordeal—a special connection with his new sibling. And if he doesn't realize the significance yet, his mother does:
"I said to Jayden, 'You'll always have a special bond with your brother,"' Ashly told Today.
"I'm just so proud of him. He saved our lives."