There are a million reasons why dogs are great, but one of the best is their unconditional love. Regardless of your age, sex, race, or religion, dogs will accept you as long as you treat them with respect.
If only people were better at looking past their preconceived notions! When 104-year-old Milt Lessner was looking to adopt a dog, shelters denied him due to his age. Yet Lessner has proven that, when given a chance, he's proven to be a great dog owner.
When 104-year-old Milt Lessner tried adopting a dog, many shelters turned him down.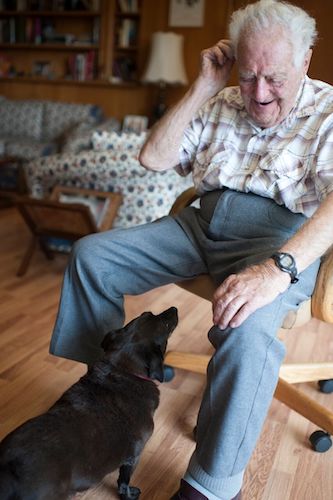 Lessner has owned many dogs over the years. When he was working as a psychiatrist, he would bring dogs in to help his patients relax. These dogs would help him to relax at home as well.
"I enjoy the familiarity with them and the pleasantness, and the bonding – especially the bonding," he told BBC.
Having dogs nearby helped him through some tough times, including the death of his wife. When asked if dogs were the reason he has remained youthful, Lessner said, "I'd like to think so."
Around 2016 though, he didn't have any dogs to keep him company, despite desperately wanting one. He reached out to a few rescue organizations. These places worried that letting an over 100-year-old man adopt wouldn't be a good idea because he might die early in the dog's life.
In 2016, Lessner went to Lionel's Legacy where he met his dog, Layla.

Lessner soon realized that regular rescues were not the best places to look for pets. Instead, he turned to Lionel's Legacy, a San Diego-based charity that specializes in older dogs. They set him up with a little black mutt named Layla.
Layla was initially a stray. When she was rescued, she looked healthy, but she had a serious uterine infection called pyometra. Fortunately, veterinarians were able to treat her and save her life. She was brought to Lionel's shortly thereafter.
Lessner brought Layla home in November 2016, and they have been best friends ever since.
"In no time at all, we were quite friendly with each other," Lessner said. "She's very conciliatory and very agreeable."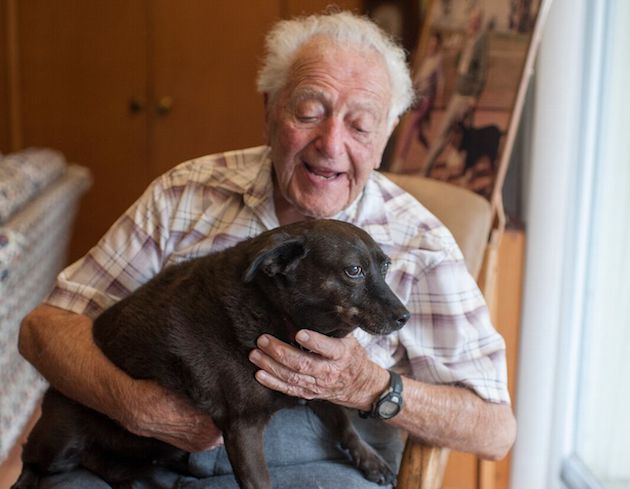 Lionel's Legacy had agreed to let Lessner look after Layla for as long as he's able to. As of May 2018, they've remained happy and healthy together.
"We're trying to stay in good health, both of us," Lessner said. "So far, we've succeeded and we're still alive."
Lionel's Legacy's founder, Laura Oliver, is extremely pleased by how well Lessner and Layla have gotten along so far.
"You can tell they're both smitten," she told BBC.
"I can't think of anything better," Lessner added.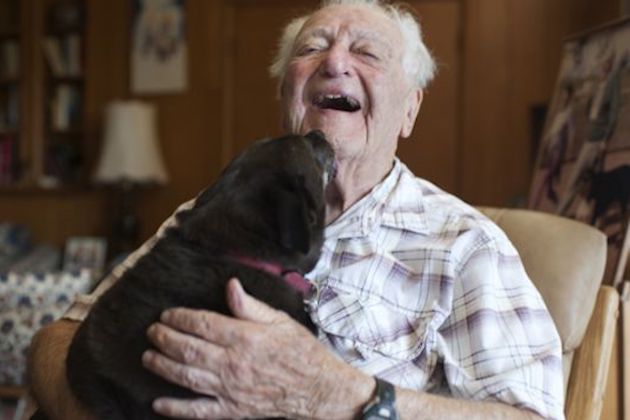 Special Thanks to Jen Reeder and Dona Tracy