Glenn Quillin is someone many people would want to be, as he's a man that is living the dream, doing whatever he wants.
And the Carlsbad, California, resident is doing this even while he's old enough to have lived during World War I.
Quillin is 102 years old, but his age has done little to stop him from doing things people half his age wouldn't even attempt.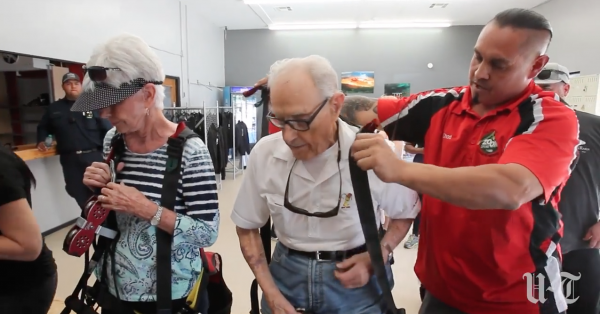 To give you an idea of his mindset, he jumped out of a plane to celebrate his 100th birthday—he has the kind of daredevil attitude where nothing can stop him. He even set the record for being the oldest person to zip line at 102 years old.
And it's obvious that he loves every second of it.
"There's always a lot of anticipation when you log one of these new adventures, and I felt very comfortable along the way," Quillin told The San Diego Union-Tribune about his zip-lining.
And from the looks of it, the zip line ride he took was no walk in the park either.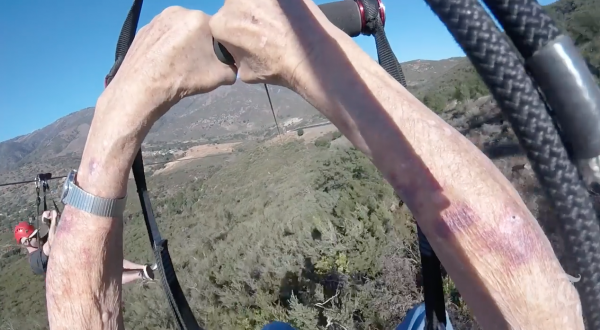 At the place where he went in California, the zip lines are considered to be "extreme," given that they can go up to 50 mph while dropping over 800 feet vertically. It's astonishing that someone his age can handle that kind of drop.
But these feats are no surprise to his family.
"He loves doing things that make people's jaws drop," Mike Welch, Quillin's grandson, said. "He just charged through it all and enjoyed the whole thing."
It seems that Quillin likes to keep busy, as he even goes to the gym multiple times a week at his retirement home. If anything, he sets the gold standard for how people should live their lives in their older years.
His life is so crazy that there's currently a play that's based on his life, written by playwright Lance Arthur Smith, who views the man as a hero.
With all of these achievements, and the potential to become a celebrity from the play, it looks like Quillin has no intentions of slowing down. And why should he?

In fact, he's far from done, as he plans to take a hot air balloon ride in the future, and he plans on breaking the oldest-skydiver record once he turns 103.
Quillin is an example of how age is just a number. You can do anything you put your mind to, and that's exactly what Quillin is doing, even if he's more than a century old.