During the Harlem Renaissance, Alice Barker made a name for herself as a chorus line dancer in New York City. She danced on Broadway and in clubs during the 1930s and 1940s and appeared in countless movies, TV shows, and commercials alongside Bill "Bojangles" Robinson, Gene Kelly, and Frank Sinatra. And while over the years many saw her perform, there was one person who never got to witness Barker dance, herself.
It wasn't until she was 102 years old that Barker saw herself dance on film for the first time.
Barker started dancing when she was in her mid 20s and never stopped.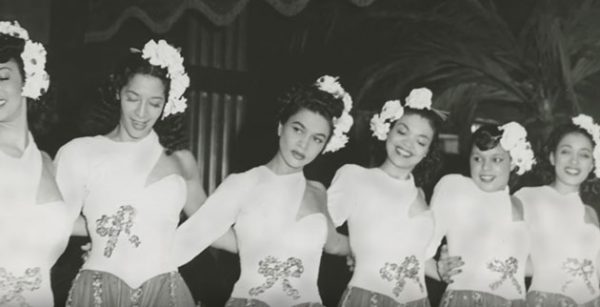 While in a nursing home, Barker became close with a volunteer, David Shuff, who brought his therapy dog to visit residents. Shuff, along with Gail Campbell, an employee of the nursing home, thought it would be a good idea if they could find some old films or "soundies" of Barker.
The two knew it would be a difficult task, but they eventually came across a historian, who, in turn, directed them to the owner of a collection of jazz films.
Shuff and Campbell were able to find three short musical films that Barker starred in.
With the help of Mark Cantor, a jazz film collector, Shuff and Campbell were able to show the former chorus line dancer clips she had never seen before.
As soon as she recognized herself in the video you could tell she was thrilled.
While watching the clips she recalled fond memories she had of her dancing days, including how she got the nickname Chicken Little.
Barker was extremely grateful for getting the opportunity to see herself dance on film.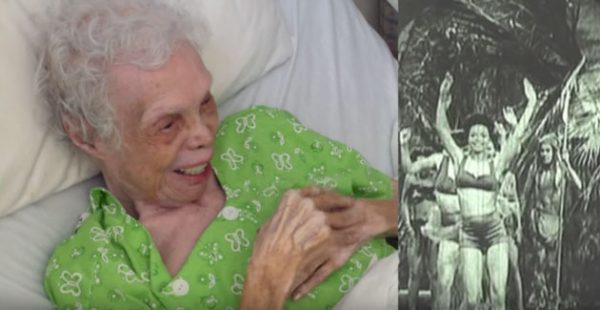 "It's just fabulous! Fabulous to see all these and remember all these things that was happening," she said after watching the short musical films. "I used to often say to myself, 'I am being paid to do something that I enjoy doing and I would do it for free!' because it just felt so good doing it. Because that music you know, I get carried away in it."
On a website Shuff set up for Barker, he wrote that as a result of millions of people getting to see the 102-year-old's sweet reaction to watching herself, she was able to reconnect with some old friends she made while dancing.