Most 10 year olds keep themselves busy with school, games, and playing with their friends. October Hamilton likes to keep herself busy reading.
But her favorite pastime is difficult to indulge in in her hometown of East Carbon, Utah. Without a library in the town, residents rely on the Bookmobile to get their hands on reading material.
The Bookmobile visits East Carbon, Utah, every Wednesday.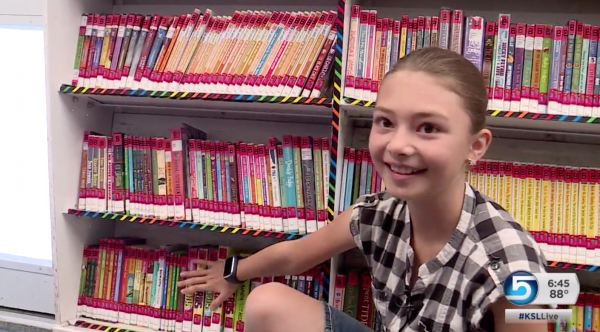 "We don't have a library. The bookmobile is the only book source we have," October told KSL. "It's practically like Christmas," she said, referring to the Bookmobile's Wednesday visits.
But on top of fueling her own passion for reading, the Bookmobile is special to her for another reason. Reading is the only thing that her little brother, Tuxin Allen, can sit and remain focused on.
"He's autistic, he has ADHD and he can't sit still for two seconds. But you hand him a book and he'll sit down and read the whole thing," October told the Sun Advocate.
"It's a big deal in the community, especially out in East Carbon. We don't want to lose the program."
Due to budgetary constraints, East Carbon was planning to cut funding to the Bookmobile.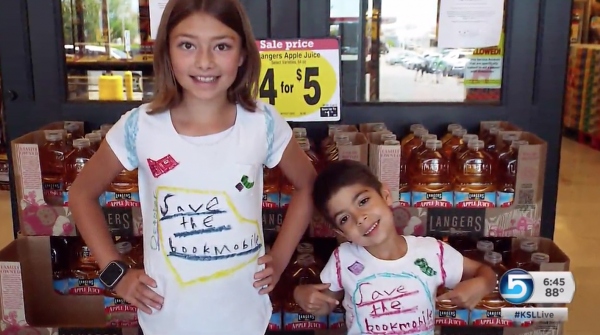 Facing massive budget cuts, the city reported a dip in revenues of over 20 percent as the reason for cutting the program. But October wasn't going to let it go without a fight.
"Would you like to sign to save the Carbon County Bookmobile?" she asked shoppers outside of her local Smith's Food and Drug grocery store.
The dutiful 10-year-old petitioned to save the program, and amassed 992 signatures ahead of the Carbon County Commission meeting in June 2017. When the time came, she spoke confidently to a group of politicians about the program's importance.
"The Bookmobile is something that we need," she said in her pitch to save the program. "My brother is autistic, and the only reason he reads is because of the Bookmobile. If you take him to another library, he'll just run around and not care.
"The Bookmobile, he'll actually get books."
October's presentation was met with uproarious applause, as well as a special thanks from the board for her interest and involvement in the political process.
The county decided to save the program largely because of October's efforts.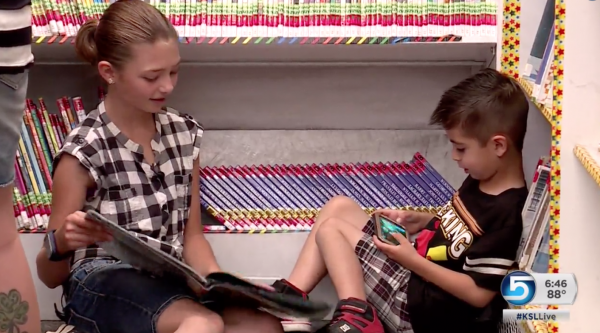 "What she's done in the community with her petition has done more to raise attention for literacy than anything any local politician could have done," Jake Mellor, Carbon County Commission chair, told KSL.
City officials agreed on a reduced schedule for the Bookmobile program that will allow it to retain some of its funding and keep the program alive. They cited a need to find additional sponsors to help keep it afloat long-term.
Had it not been for the 10-year-old's unwavering determination to keep the Bookmobile alive, it would have been a victim of budget cuts. But thanks to October, kids in East Carbon, Utah, still have access to books.