The United Nations (UN) on Monday warned that a global recession and prolonged stagnation lie ahead, driven by the monetary and fiscal policies of advanced economies, including that of the U.S. Federal Reserve.
In its Trade and Development (UNCTAD) report, the international body warned that all regions of the globe would be affected by a recession, but stressed that developing countries would edge closer to debt default unless central banks in advanced economies revert their course of action.
The warning comes as the U.S. central bank has continued raising interest rates in an effort to curtail inflation, currently at 40-year highs, by implementing yet another aggressive 75 basis-point rate hike last month.
More hikes look likely in the future, Fed officials have suggested, while similar hikes are also on the horizon in England and Europe.
The UN said that rapid interest-rate increases and fiscal tightening in advanced economies, along with the multiple crises stemming from the COVID-19 pandemic and Russia's war in Ukraine, have "already turned a global slowdown into a downturn with the desired soft landing looking unlikely."
"Excessive monetary tightening could usher in a period of stagnation and economic instability for many developing countries and some developed ones," UNCTAD said in a statement.
The UN noted that such excessive monetary tightening comes at a time of falling real wages, financial turbulence, and "insufficient multilateral support and coordination."
"Any belief that they [central banks] will be able to bring down prices by relying on higher interest rates without generating a recession is … an imprudent gamble," it said.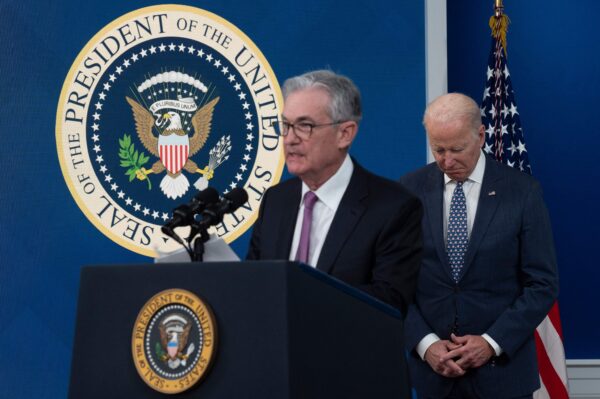 'Revert Course' of Raising Interest Rates
UN officials also warned that a global recession could inflict more damage than the financial crisis of 2008–09 and the COVID-19 pandemic shock in 2020, and called on central banks in developed economies to "revert course and avoid the temptation to try to bring down prices by relying on ever higher interest rates."
UNCTAD projects that world economic growth will slow to 2.5 percent in 2022 and drop to 2.2 percent in 2023, resulting in a global descent that would leave real gross domestic product still below its pre-pandemic trend, and cost the world more than $17 trillion in lost productivity.
The international body said alarm bells are particularly ringing for developing countries, where the average growth rate is projected to drop below 3 percent, which UN officials said is "a pace insufficient for sustainable development, further squeezing public and private finances and damaging employment prospects."
The report highlighted countries such as Zambia, Suriname, and Sri Lanka, which were already showing signs of debt distress before the pandemic began, and said the situations in these countries are set to become even worse.
Sri Lanka, for example, fell into sovereign default earlier this year, and has since reached a preliminary deal with the International Monetary Fund (IMF) for a $2.9 billion bailout fund.
UNCTAD said 60 percent of low-income countries and 30 percent of emerging market economies are already in or near debt distress, while reiterating the of potential global debt crisis.
This year's interest-rate hikes in the United States are set to cut an estimated $360 billion of future income for developing countries (excluding China) and could bring even more chaos, the report warns.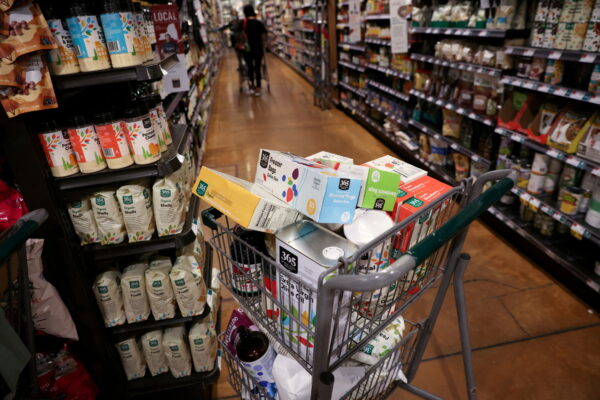 'We Have the Tools to Calm Inflation'
"There's still time to step back from the edge of recession," UNCTAD Secretary-General Rebeca Grynspan said. "We have the tools to calm inflation and support all vulnerable groups. This is a matter of policy choices and political will. But the current course of action is hurting the most vulnerable, especially in developing countries, and risks tipping the world into a global recession."
UNCTAD called on the governments to enact a more pragmatic policy mix of increased public spending, strategic price controls, and tighter commodity market regulation to help bring down prices across the food, energy, and other sectors that have been hitting consumers hard.
Officials also urged governments to deploy antitrust measures and windfall taxes on "excessive corporate profits" and redirect these funds to help support those economies which are most vulnerable.
Officials also implored public and private investors to channel more money into renewable energy research and development, and called for increased support in the UN-led Black Sea Grain Initiative, which was brokered by the United Nations and Türkiye, and aims to resume vital food and fertilizer exports from Ukraine to the rest of the world.
"The real problem facing policymakers is not an inflation crisis caused by too much money chasing too few goods, but a distributional crisis with too many firms paying too high dividends, too many people struggling from paycheck to paycheck, and too many governments surviving from bond payment to bond payment," Richard Kozul-Wright, director of UNCTAD's globalization division, said in a statement.
UNCTAD's report comes after a revised government report showed that the U.S. economy contracted for two consecutive quarters this year, which technically meets the rule-of-thumb definition for a recession.
However, neither the Biden administration nor the National Bureau of Economic Research (NBER) Business Cycle Dating Committee, the official body to declare a recession, has yet called one.