Ukrainian President Volodymyr Zelensky said on Thursday morning that the government would provide anyone with weapons from a Russian invasion that was launched in the early morning hours.
"We will give weapons to anyone who wants to defend the country. Be ready to support Ukraine in the squares of our cities," Zelensky said in a statement. "We will lift sanctions on all citizens of Ukraine who are ready to defend our country as part of territorial defense with weapons in hands."
It came as missiles rained down on Ukrainian cities. Ukraine reported columns of troops pouring across its borders from Russia and Belarus, and landing on the coast from the Black and Azov seas. Video footage online showed alleged Russian forces using multiple rocket launch systems, heavy artillery, hypersonic missiles, and airstrikes on Ukrainian assets.
Ukrainian troops fought Russian forces along practically the entire border, and fierce fighting was taking place in the regions of Sumy, Kharkiv, Kherson, Odessa and at a military airport near Kyiv, an adviser to the presidential office told news outlets.
Ukrainian officials said Russian helicopters attacked Gostomel, a military airport near Kyiv, and Ukraine downed three of them. Ukrainian border officials said the Russians were trying to penetrate Kyiv region and the Zhytomyr region on the Belarusian border, and they were using Grad rockets.
Initial unconfirmed reports of casualties included Ukrainian civilians killed by Russian bombardment and border guards defending the frontier.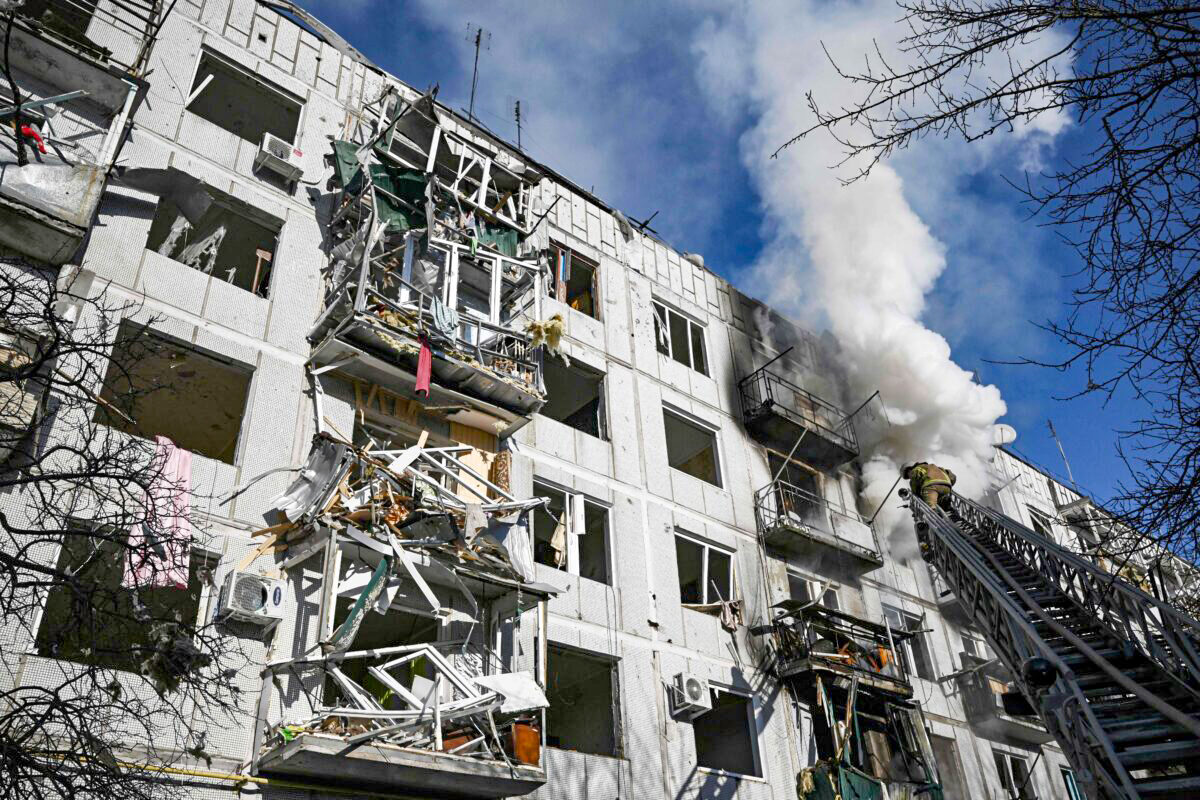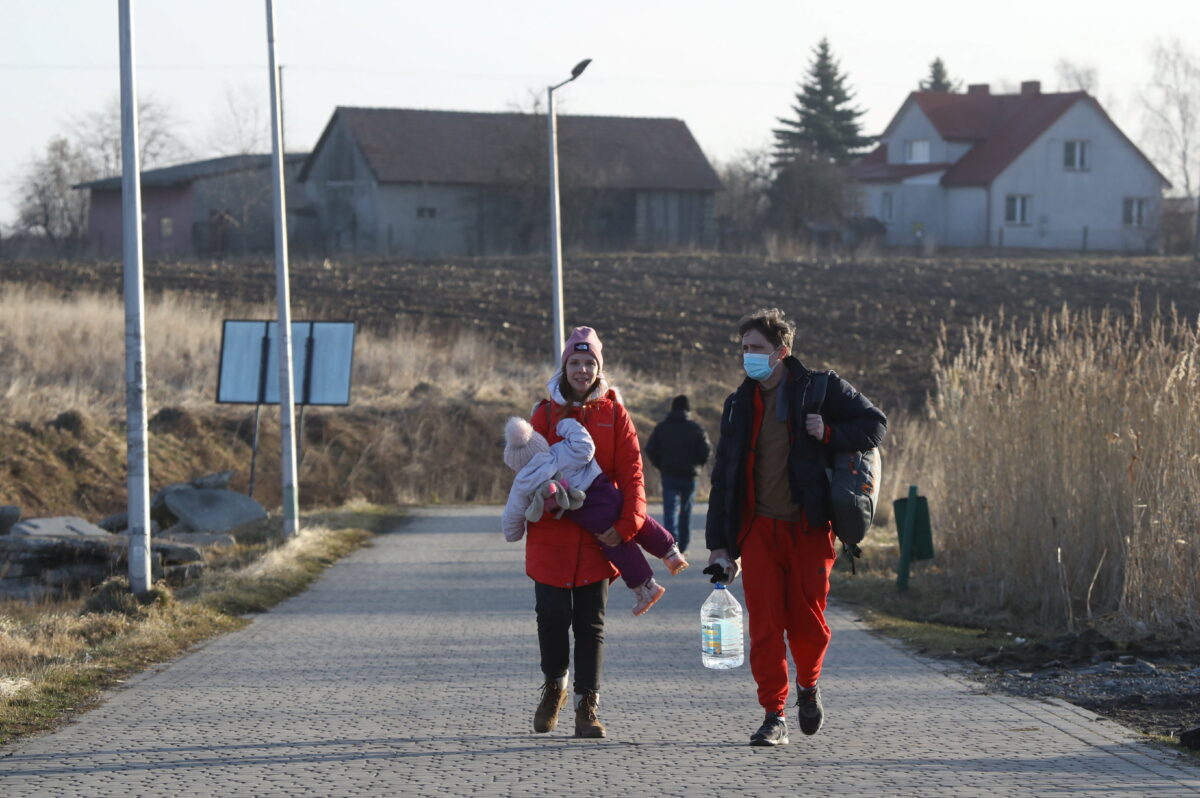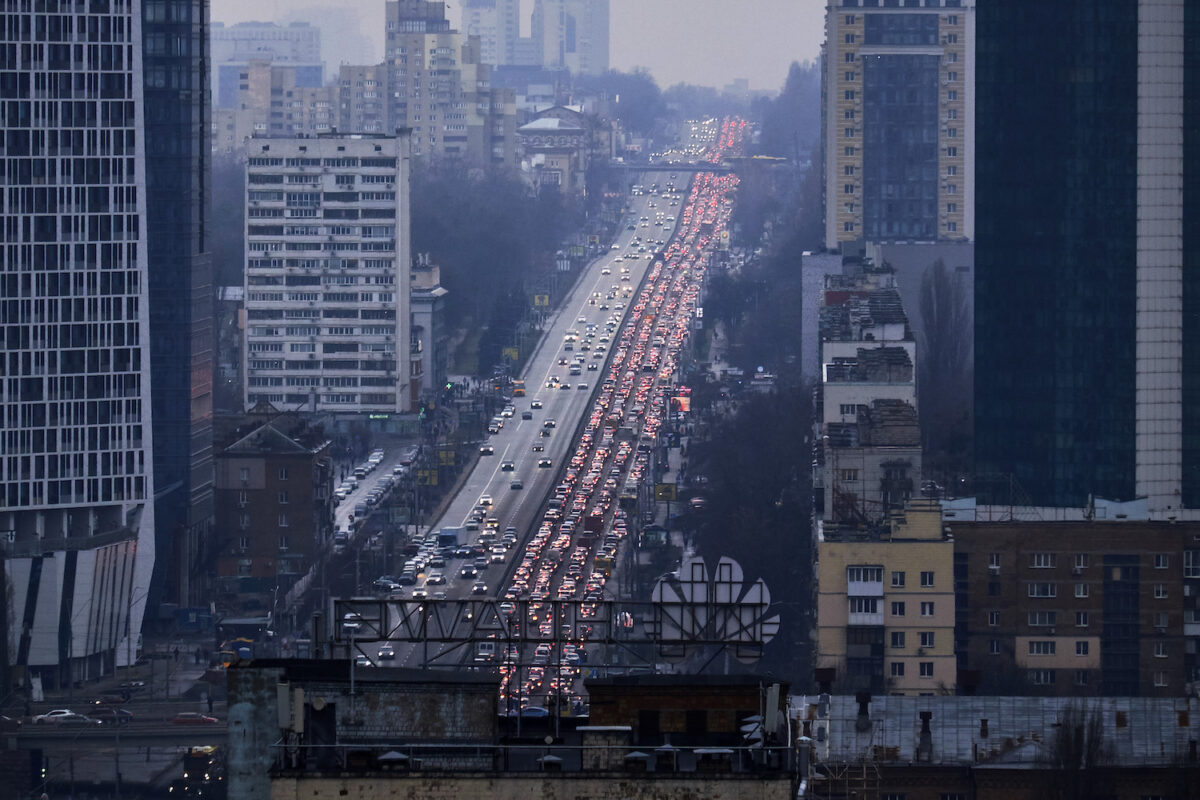 Regional authorities of Ukraine's southern Odessa region said 18 people were killed in a missile attack. At least six people were killed in Brovary, a town near Kyiv, authorities there said. Ukraine reported five people killed when one plane was shot down.
The move to invade Ukraine came as Russian President Vladimir Putin released what appeared to be a pre-recorded speech in which he said he authorized a "special military operation" in Ukraine. It's not clear for how long. Putin asserted the move is for the "demilitarisation and denazification" of Ukraine.
Later on Thursday, Kremlin spokesman Dmitry Peskov told state-run media that Russia is determined to "neutralize the [Ukrainian] military potential, which was boosted considerably lately, including with the active assistance of foreign nations."
Previously, President Joe Biden said he would rule out sending troops to Ukraine, although the Department of Defense said it placed more American troops in NATO allies like Poland, Estonia, Latvia, and Lithuania. Ukraine is not a member of NATO.
"Russia alone is responsible for the death and destruction this attack will bring, and the United States and its Allies and partners will respond in a united and decisive way," Biden said in a statement, while the White House said it will issue more sanctions to top Kremlin officials.
Reuters contributed to this report.