Ukraine and Russia appear to have found some common ground amid ceasefire talks, according to information released from both sides.
"The only thing we confirm at this stage is a ceasefire, withdrawal of Russian troops and security guarantees from a number of countries," Mykhailo Podoliyak, adviser to Ukrainian President Volodymyr Zelensky, wrote in a Twitter post.
Podoliyak is also one of Ukraine's representatives at the Russia–Ukraine ceasefire negotiations.
He confirmed a draft ceasefire deal reported on by the Financial Times but said it only represents the position of the Russian side.
He also encouraged a direct dialogue between Zelensky and Russian President Vladimir Putin.
According to the Financial Times, the 15-point draft would include Kyiv abandoning its pursuit of The North Atlantic Treaty Organization (NATO) membership, declaring neutrality, accepting limits on its armed forces, and promising not to host foreign military bases or weapons; leading to a ceasefire and withdrawal of Russian forces from Ukraine.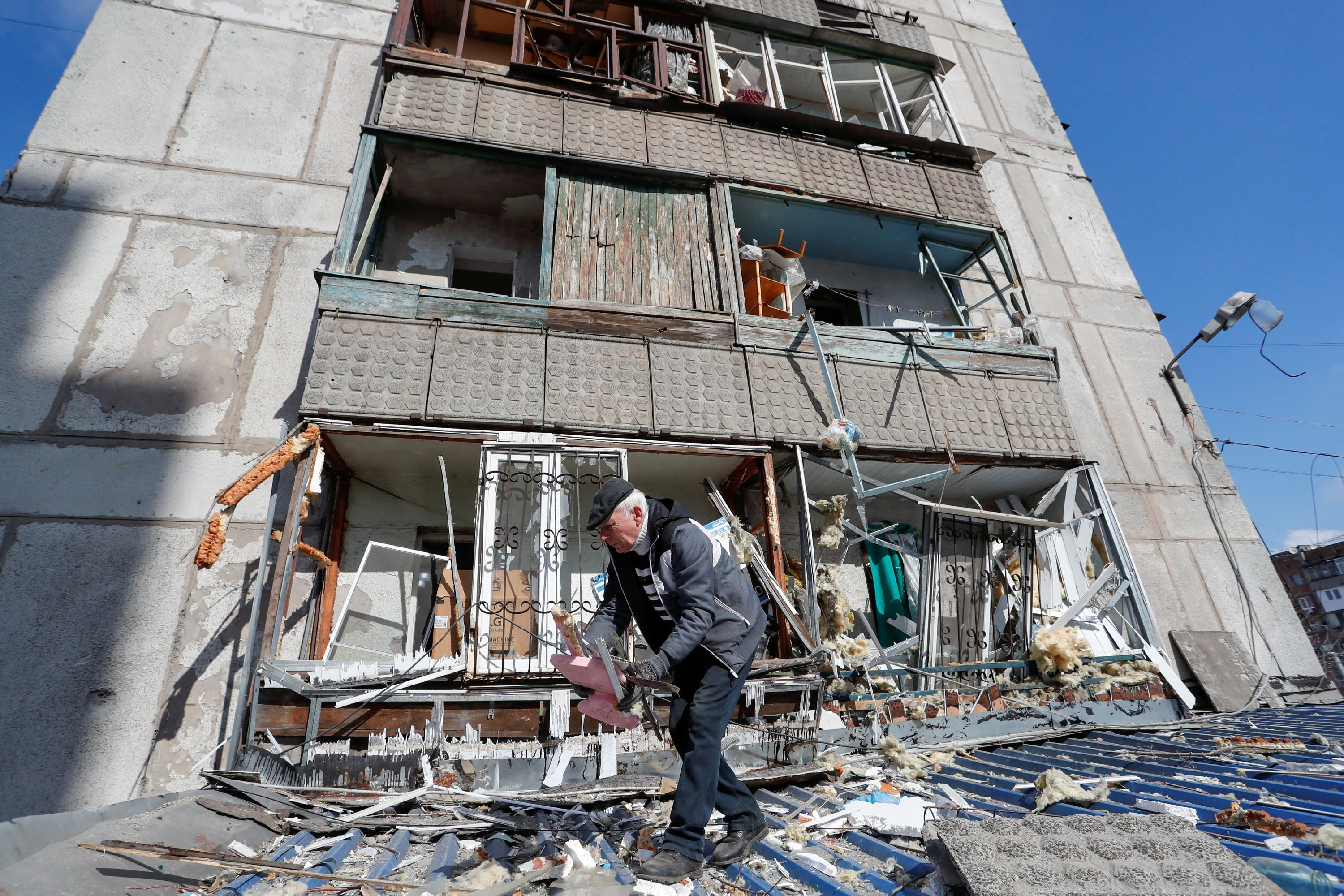 The two sides apparently are making headway based on the revealed conditions.
Zelensky already conceded that Ukraine will likely abandon the pursuit of NATO membership, a critical Russian concern that was used to justify the invasion.
He said on Tuesday that his country has to accept that it will not become a member of the NATO military alliance.
"Ukraine is not a member of NATO. We understand that. We have heard for years that the doors were open, but we also heard that we could not join. It's a truth and it must be recognized," Zelensky said during a video conference with the UK-led Joint Expeditionary Force.
The Russian side also expressed some optimism in the ongoing negotiations.
Russia's Foreign Minister Sergei Lavrov said on Wednesday that a "business-like spirit" has emerged in negotiations with "concrete formulations" that he said are close to being agreed on.
"A neutral status is being seriously discussed in connection with security guarantees," Lavrov said. "There are concrete formulations that in my view are close to being agreed."
Russian President Vladimir Putin ordered a full-scale invasion of Ukraine on Feb. 24 after the efforts to deter war failed.
The United Nations said that, as of March 14, they had recorded 691 deaths and 1,143 injuries of civilians in Ukraine because of Russia's military action against Ukraine, mostly caused by shelling and airstrikes.
However, the U.N. believes that the actual figures are "considerably higher."
Over 3 million people have fled Ukraine since the war began, United Nations data show.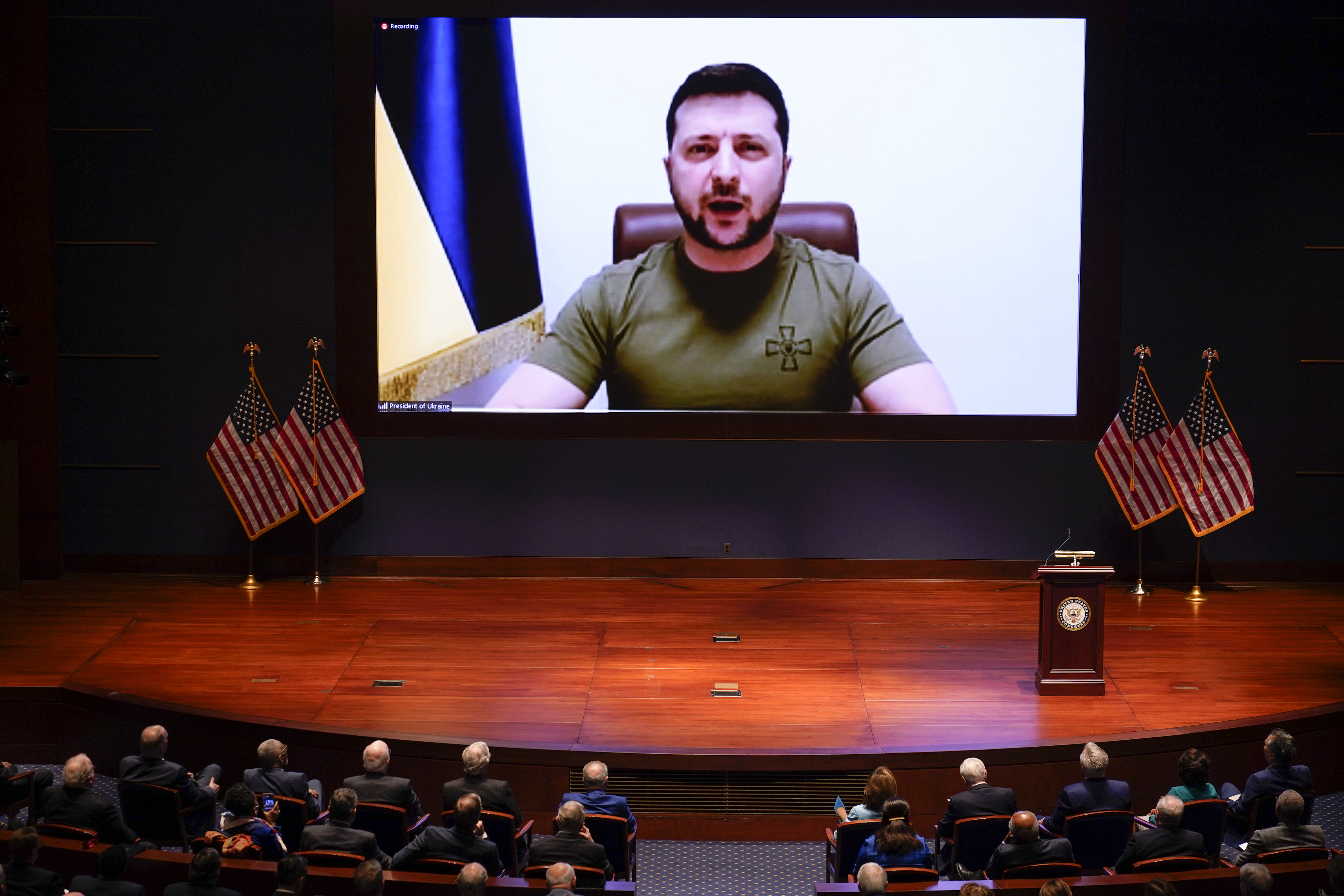 Ukraine's Western allies have continued to provide defensive weapons. President Joe Biden announced an extra $800 million in security assistance to Ukraine on Wednesday right after Zelensky's address to the U.S. Congress.
The additional assistance includes 800 Stinger anti-aircraft systems, 2,000 Javelin anti-armor systems, 1,000 light anti-armor weapons, 6,000 AT-4 anti-armor systems, 100 tactical unmanned aerial systems, and more guns and ammunition.
However, the allies have stopped short of establishing a no-fly zone as requested by Ukraine and providing offensive arms like fighter jets.
Jack Phillips and Tom Ozimek contributed to the report.