The climate campaign group that staged more than a dozen of sittings on UK motorways and major roads in the past month said they are suspending their protests for 10 days.
In an open letter to Prime Minister Boris Johnson on Thursday, Insulate Britain said it will suspend its campaign until Oct. 25, the week ahead of the 2021 United Nations Climate Change Conference—otherwise known as the COP26—in Glasgow, Scotland.
Biff Whipster, a retail worker from Canterbury who attempted to hand the letter into Downing Street on Thursday, said the group wants to "give the government a bit of breathing space so they don't feel under pressure."
"So we're saying, we've made our point, we've made our voices heard, let's have a 10-day pause and we will continue if there is not a meaningful statement or trustworthy statement from Mr. Johnson about what actions he's taking," Whipster told the PA news agency.
"Then we will recommence blocking roads, blocking motorways, and breaking court injunctions."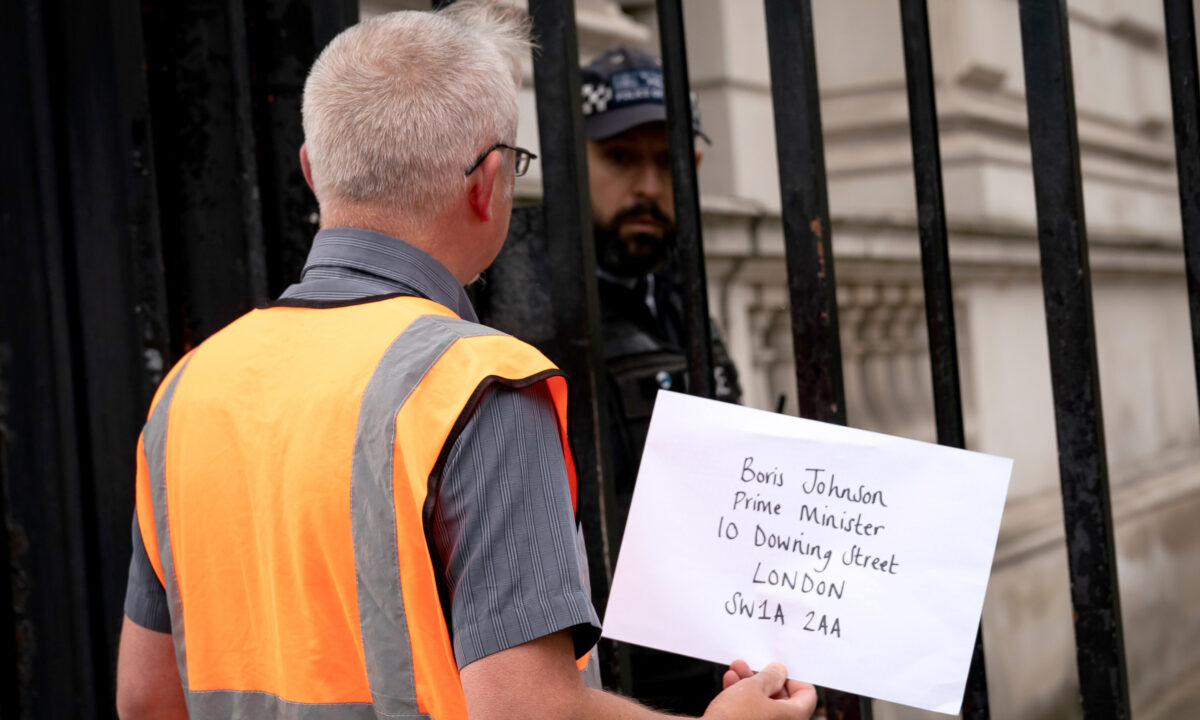 Whipster apologised for causing disruptions but insisted they had to, painting a bleak picture of "no food on the shelves" and "no jobs" as the end of the "current trajectory."
The activist also said he was willing to go to prison and lose his house over the protests.
Police officers guarding No. 10 Downing Street declined to take the letter, stating they do not take letters on behalf of the prime minister.
After the failed attempt to hand the letter in person, the protesters told media outlets outside Downing Street that they had emailed a copy of the letter to Johnson and will post the physical copy to the prime minister.
Insulate Britain, an offshoot of Extinction Rebellion, has been demanding that the government insulate all homes across the UK by 2030 to cut carbon emissions.
After the group repeatedly shut down motorways, the government secured a number of injunctions that threatened imprisonment, fines, or asset seizure, hoping to prevent further disruptions, but without success.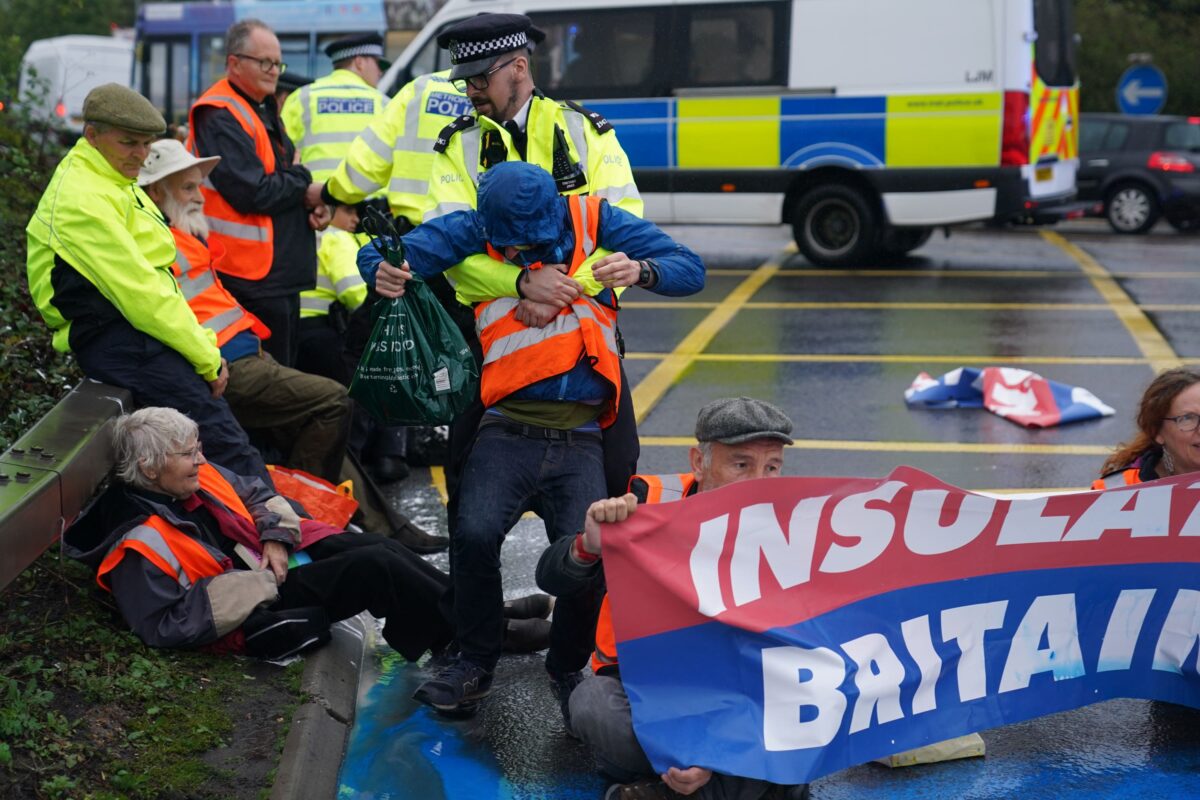 On Wednesday morning, angry drivers at the junction of St Clements Way and London Road blasted their horns, ripped banners out of the hands of demonstrators, and repeatedly dragged protestors off the road.
The group has said some motorists thanked them for their protests.
A survey result published last week by YouGov suggested that the opposition toward the actions of Insulate Britain had surged by 13 percent as a result of their three-week protests.
The government has said it will draft amendments to the Police, Crime, Sentencing, and Courts Bill, bringing in prison terms and unlimited fines for people who interfere with the operation of key infrastructures.
Alexander Zhang contributed to this report.