Twitter shares—since President Donald Trump's permanent ban—slid even more on Monday before a slight rebound.
As of Monday at around 11:20 a.m. ET, the San Francisco-based company's stock was trading at $44.96—dropping about 0.50 percent. Earlier in the day, shares were trading below $44.60. But by 3:30 p.m., Twitter's shares were up to $45.81.
On Jan. 6, during the Joint Session of Congress, the company's shares were trading at $53.26. At this point, Twitter is down at least 15 percent so far in 2021.
Last week, CNBC analyst Jim Cramer warned that Twitter's stock could slide even further because of Trump's ban.
"I think that there are a lot of people who literally knew that the president was the most important person" on Twitter, he said, adding that "you had to keep checking him, and then you had to check people who talked about him."
"And you just had this endless wave, this web that the president created, and then it was like action and reaction, so I think that the surprise factor of going to Twitter, which was of course the president, is gone!" he wrote. Trump had more than 88 million followers and his tweets typically had the most engagement in terms of retweets, comments, or "likes."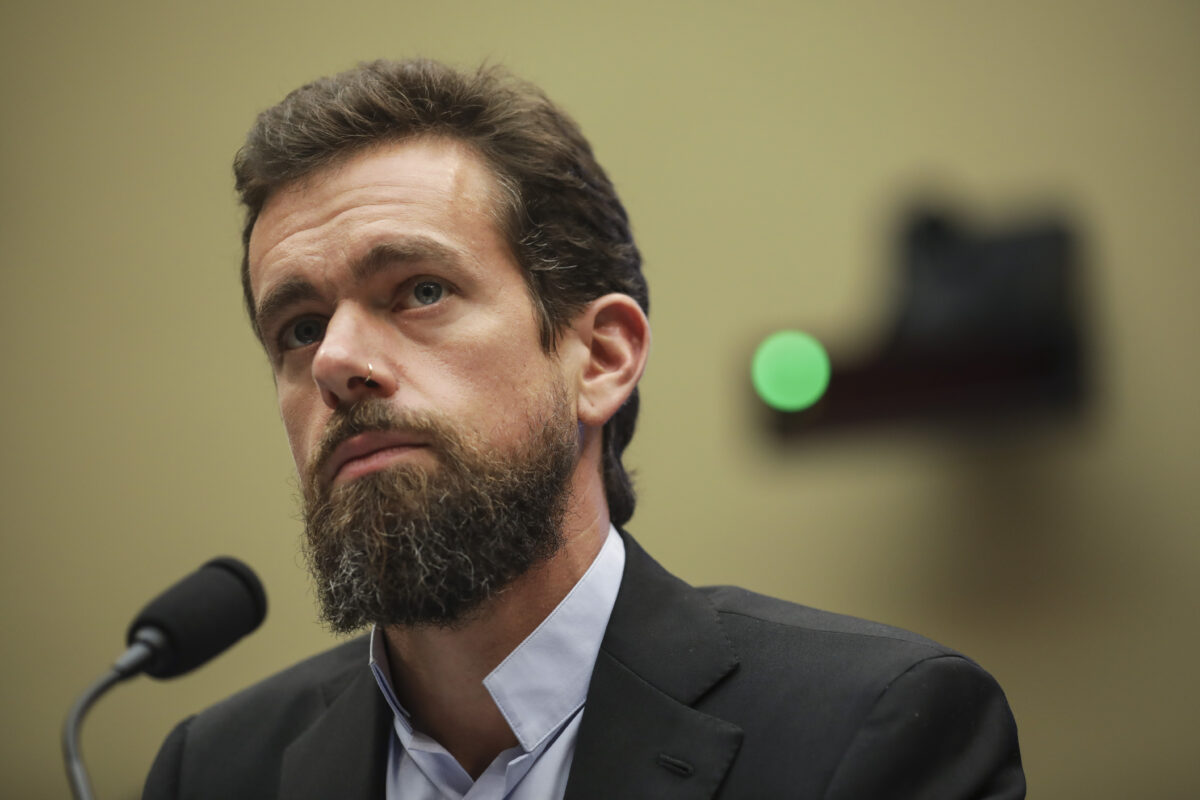 And Investorplace noted that there are concerns of a "potential ripple effect of the company banning President Trump from its platform" that could lead to another drop in shares. The site noted that users will likely leave Twitter for other platforms out of fears of censorship.
Meanwhile, following Trump's permanent account suspension, Twitter executive Vijaya Gadde was seen in a leaked video talking about what policies the social media platform will pursue next.
"Beyond de-amplification, we are going to—conspiracy theories—we are going to be permanently suspending those accounts," Gadde said in a leaked video clip. Twitter confirmed to news outlets that it was authentic.
"So a lot of our learning here has come from other markets. So in that sense, we do feel like it is—this is our global approach," she said about the next wave of account suspensions. She added: "We need to be very focused on being able to enforce any of these policies or enforcement decisions we make at scale."
Twitter explained that it banned Trump's account in light of the U.S. Capitol breach. It claimed that Trump's comments on the platform could incite violence, although Trump never called on his supporters to engage in violent acts.