Twitter stock rose as much as 3.4 percent on July 7 after executives reiterated that spam bots represent fewer than 5 percent of users.
In a conference call, company officials told the press that the social network conducts manual reviews of thousands of accounts each quarter to come up with its 5 percent figure, according to Reuters. In addition, the company utilizes various components to determine the number of spam bots, such as confirming telephone numbers and IP addresses.
The San Francisco-based company can verify if a human runs an account by employing these measures.
Officials added that the actual number of fake accounts is likely below what is disclosed in its filings with the Securities and Exchange Commission (SEC).
Twitter executives also revealed that the firm suspends more than a million spam accounts daily, doubling the number that was noted by CEO Parag Agrawal in May.
"We suspend over half a million spam accounts every day, usually before any of you even see them on Twitter," he stated in a tweet at the time. "We also lock millions of accounts each week that we suspect may be spam—if they can't pass human verification challenges (captchas, phone verification, etc)."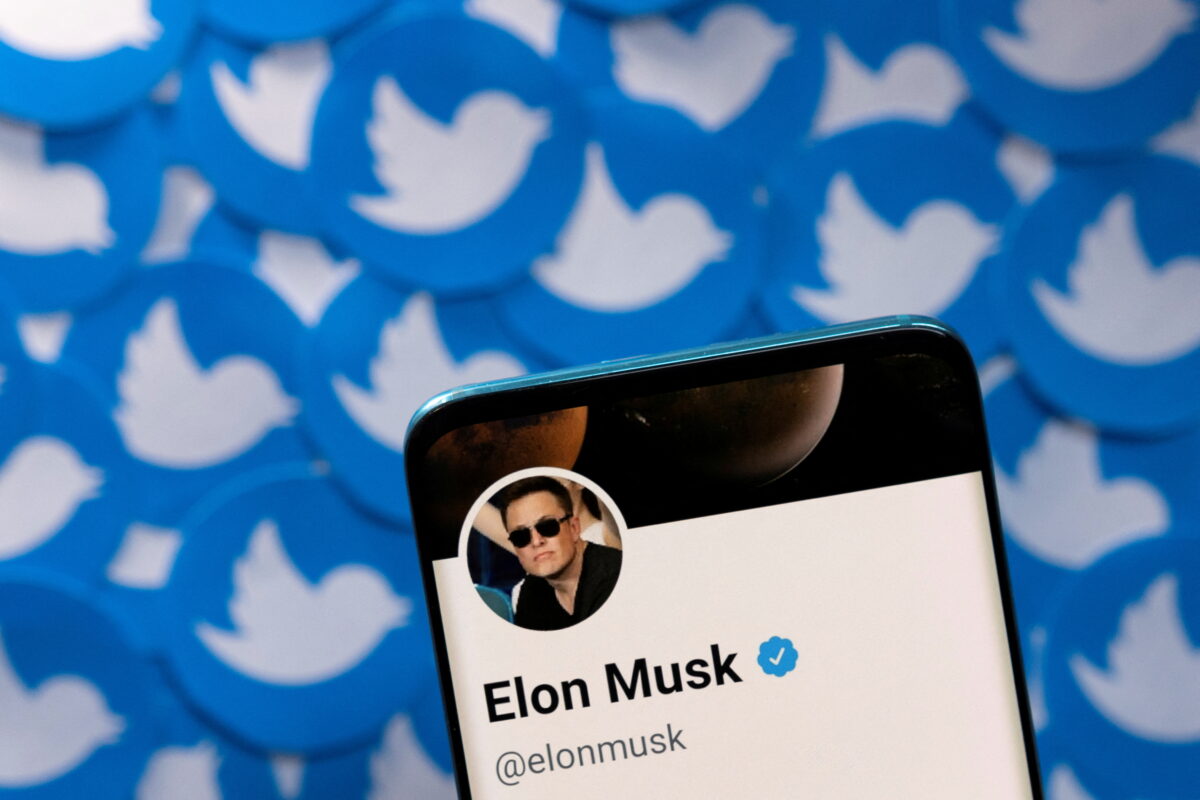 Company shares rallied as much as 3.4 percent on the news, hitting $39.51 before paring the gain to close at $38.79. The stock has tumbled nearly 9 percent year-to-date and erased its post-Elon Musk rally.
If Musk's purchase of Twitter is completed, shareholders would receive $54.20 per share. But why is there such an enormous gap with the stock trading below $50?
Despite the board of directors approving Musk's proposal, there is some consternation among investors that he won't follow through on his takeover bid. There's a belief that he will either renegotiate the $44 billion figure or choose to pay the $1 billion termination fee over concerns surrounding the prevalence of spam bots.
Musk's tweets have put the arrangement in doubt many times as he attempts to verify the total number of bogus accounts himself. He ostensibly doesn't believe the company's touted 5 percent figure and has routinely questioned the accuracy of that estimate.
He's threatened to walk away from the deal until he receives confirmation of Twitter's bot percentage.
After multiple requests for an audit of users, Twitter provided Musk with access to the corporation's so-called firehose of public tweets. At the same time, the company doesn't think outside calculations would be accurate or even successfully performed because they wouldn't possess private account data.
The company isn't sharing internal data with external parties over privacy concerns.
Musk continues to be critical of Twitter's operations.
He was asked by a Twitter user if he knew that author and psychologist Jordan Peterson had been suspended from Twitter over a post about transgender actor Elliot Page.
"Yeah, they're going way too far in squashing dissenting opinions," he replied.
Musk also shared a meme on the Fourth of July that poked fun at Twitter's content moderation policies. The image was from "Paul Revere" who posted a tweet, "The British are coming, the British are coming!" Underneath the tweet was a note from Twitter, "Learn how British taxes are beneficial for society."
It's widely expected that Musk will speak on the final day of the Allen & Co. Sun Valley Conference. This has turned into a key annual meeting of the nation's top executives. Images show that several prominent figures in the tech industry have arrived at the conference, including Twitter's Agrawal.
Market analysts note that one of the main subjects during Sun Valley will be Musk's Twitter acquisition. If Musk does speak from the podium, it would be a departure from the norm since the closing speech is typically made by billionaire CEO Warren Buffett.