President Donald Trump would push to stop America's reliance on China and end illegal immigration if elected to a second term, according to an agenda released by his campaign on Sunday.
The "set of core priorities for a second term" includes action on jobs, COVID-19, and healthcare.
Trump wants to create 10 million new jobs in 10 months, enact fair trade deals that protect American jobs, and expand opportunity zones.
The goal of developing a vaccine for the CCP (Chinese Communist Party) virus by the end of the year was reiterated, along with what appeared to be a new priority: returning to normal in 2021.
Ending reliance on China includes giving tax credits to companies that bring back jobs from the country, not giving federal contracts to businesses that outsource to China, and holding China fully accountable for allowing the CCP virus to spread around the world, according to the agenda.
Trump told Fox News in an interview released earlier Sunday that the United States could decouple from China.
Trump would also work toward blocking illegal immigrants from becoming eligible for taxpayer-funded welfare, healthcare, and free college tuition as part of a larger plan to extinguish illegal immigration, or people entering the country without permission, which is currently a misdemeanor.
Other priorities in that sphere include mandatory deportation for non-citizen gang members, requiring new immigrants to be able to support themselves financially, and ending so-called sanctuary cities, which have lax enforcement of immigration laws.
Trump will also work on bringing troops home from around the world, establishing a permanent presence on the moon, and holding violent extremist groups like Antifa to account.
"President Trump's boundless optimism and certainty in America's greatness is reflected in his second-term goals and stands in stark contrast to the gloomy vision of America projected by Joe Biden and Democrats," the Trump campaign said in a statement.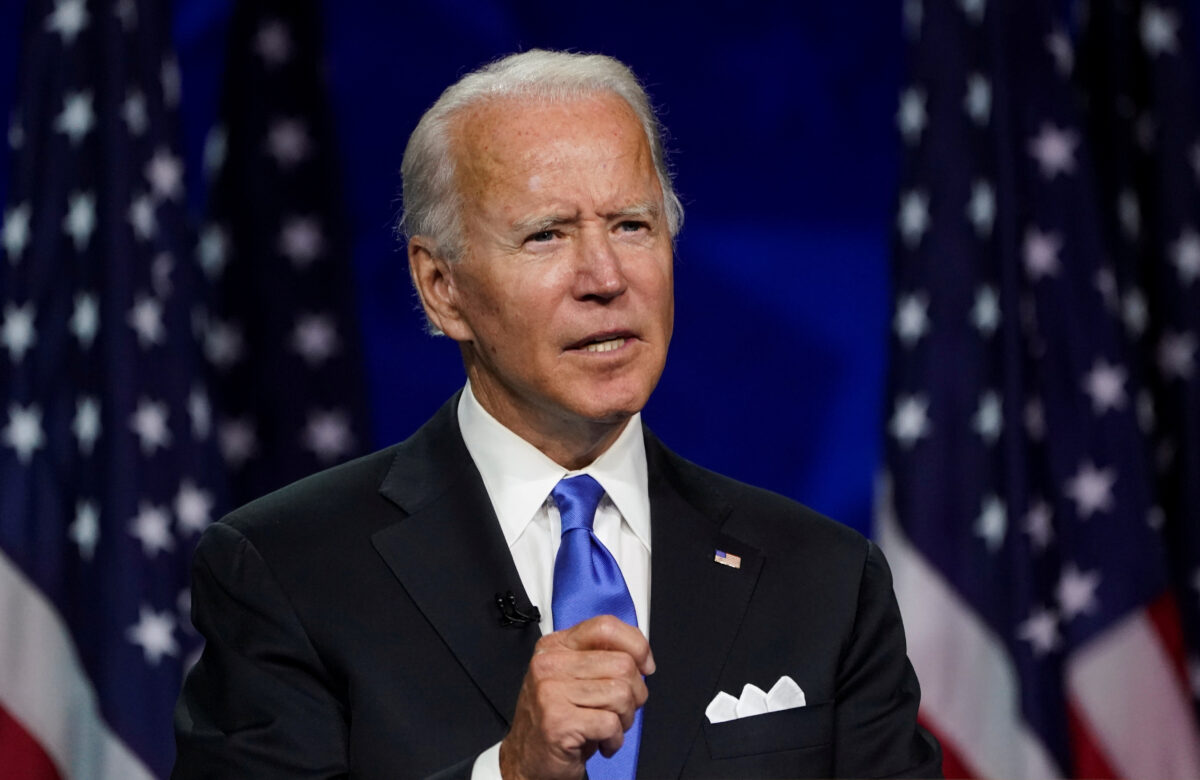 Trump told Fox that he will deliver "a very, very positive message" during the upcoming Republican National Convention.
Over the weekend, the Republican National Committee (RNC) said it unanimously voted to forgo convening a committee to update its platform, "in appreciation of the fact that it did not want a small contingent of delegates formulating a new platform without the breadth of perspectives within the ever-growing Republican movement."
If the committee had met, it "would have undoubtedly unanimously agreed to reassert the party's strong support for President Donald Trump and his administration," the RNC said in a resolution (pdf).
Joe Biden's campaign didn't respond to a request for comment.
The Democratic presidential nominee said in his Democratic National Convention speech last week that he would implement a national strategy to combat COVID-19, including developing and deploying rapid tests and producing medical supplies and protective equipment in America versus China or other countries.
Biden promised to create 5 million new manufacturing and technology jobs. And he said he'd build on the Affordable Care Act, or Obamacare. The nominee previously said he'd reinstate the individual mandate, which forced Americans without health insurance to pay a tax.
Other priorities outlined on Biden's campaign website include ending the opioid crisis, making community college free for all families earning below $125,000, and reversing essentially all of the actions Trump has taken on immigration.