President Donald Trump has been fever-free around 24 hours and is in good spirits as he battles COVID-19, doctors said on Saturday.
"This morning, the president is doing very well," Dr. Sean Conley, the president's physician, said at Walter Reed National Military Medical Center in Maryland on Saturday.
"The team and I are extremely happy with the progress the president has made."
Trump had a mild cough, nasal congestion, and fatigue, but all the symptoms are "resolving and improving," Conley told reporters at a press conference.
Dr. Sean Dooley, a Walter Reed pulmonologist, said Trump is receiving multidisciplinary care.
"We are monitoring him very closely for any evidence of complications from either the coronavirus illness or the therapies that we are prescribing to make him better," Dooley said.
Dooley said Trump is "in exceptionally good spirits" and told doctors, "I feel like I could walk out of here today."
"The big plan for today since he's in such great spirits and doing well is to encourage him to eat, to drink, to stay hydrated, to be up out of bed, and to be working and doing the things that he needs to do to get well," added Brian Garibald, another Walter Reed doctor.
Trump, 74, tested positive on Oct. 1, along with First Lady Melania Trump, 50, following a positive COVID-19 diagnosis of White House aide Hope Hicks, 31.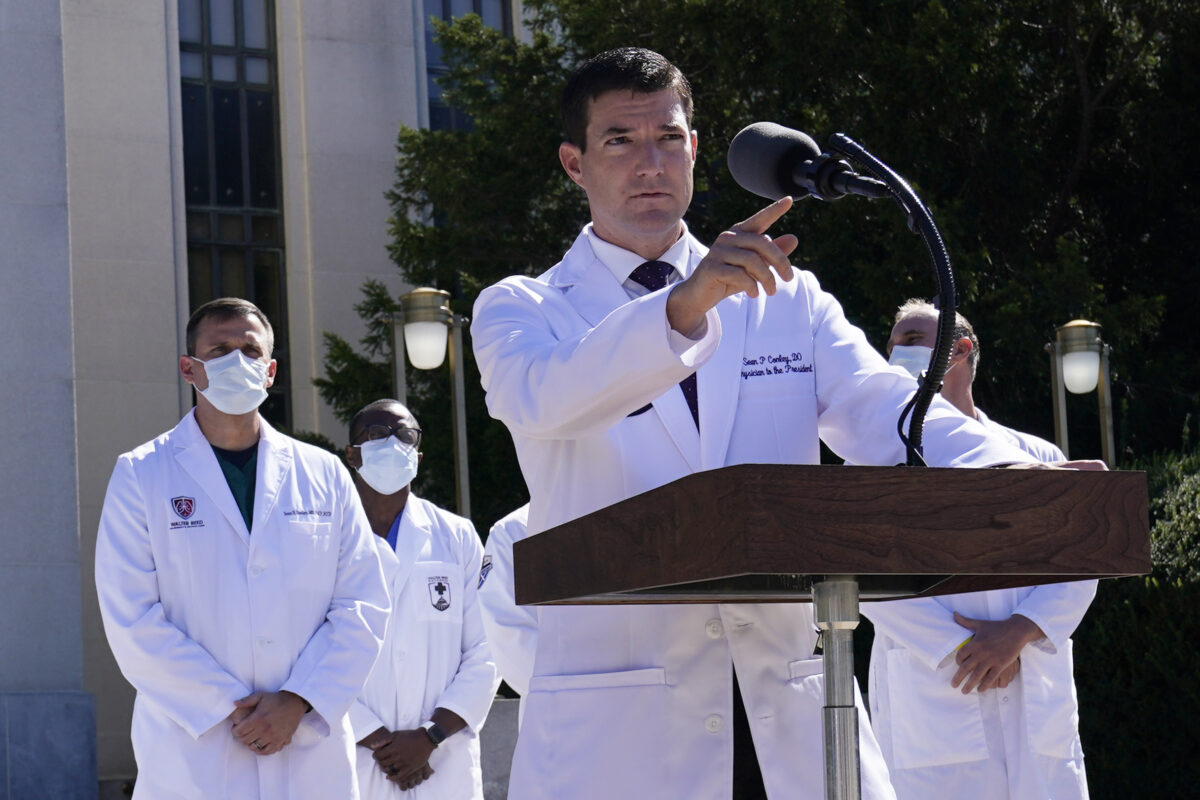 Walter Reed, the nation's largest joint military medical center, is about 15 miles northwest of the White House.
COVID-19 is the disease caused by the CCP (Chinese Communist Party) virus.
Trump has been given a dose of Regeneron's polyclonal antibody cocktail, at least one dose of Remdesivir, and zinc, vitamin D, famotidine, melatonin, and aspirin.
Polyclonal antibodies are a collection of antibodies produced by different B cells. Antibodies help protect the human body against foreign substances.
New York-based Regeneron said this week that initial data from a clinical trial showed the cocktail reduced viral load and the time to alleviate symptoms in non-hospitalized patients with COVID-19.
Zinc has shown success in COVID-19 treatment, particularly when combined with the anti-malarial hydroxychloroquine and azithromycin, an antibiotic. People deficient in vitamin D should take it to protect against the new virus, Dr. Anthony Fauci said last month, a recommendation backed by doctors and studies.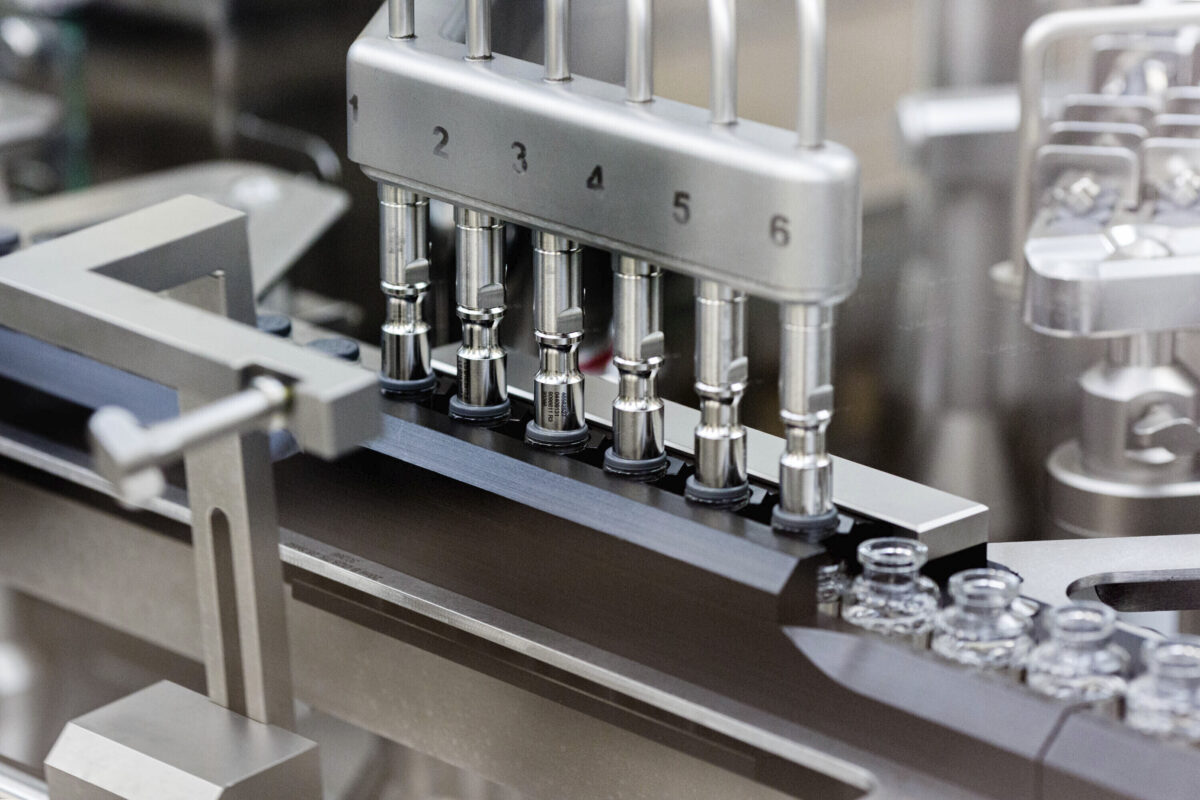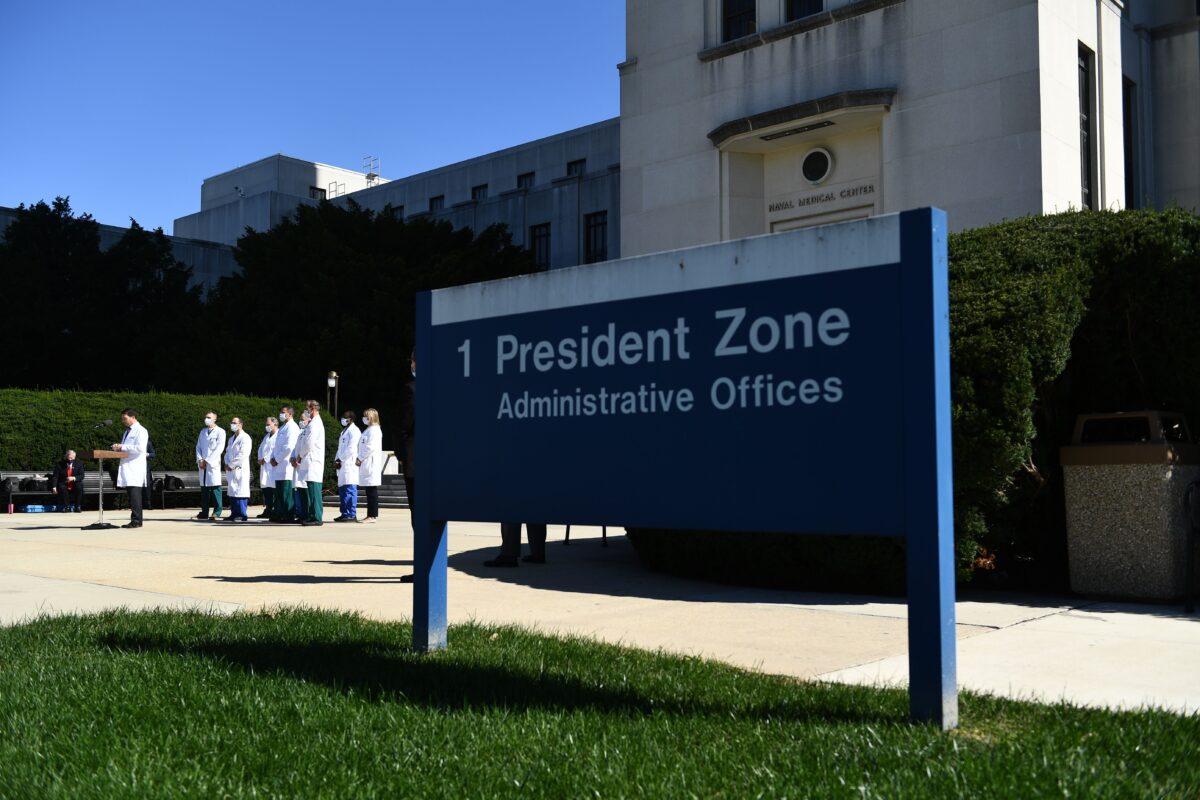 Famotidine is a heartburn medicine. Melatonin is used to regulate sleep cycles. Aspirin is a blood thinner and anti-inflammatory.
Prior to Saturday's update, Conley had written three memos regarding the health of the president and the first lady.
Conley said Oct. 1 that the couple had tested positive for COVID-19. They "are both well at this time, and they plan to remain at home within the White House during their convalescence," he wrote in the first memo.
In an update the next day, the doctor disclosed the treatments Trump had been receiving. He said Trump was given a dose of Regeneron's polyclonal antibody cocktail.
Trump "remains fatigued but in good spirits," the doctor said, adding that the rest of Trump's family had tested negative for COVID-19.
Conley said later Friday that he recommended moving the president to Walter Reed "for further monitoring."
The doctor said Trump was "doing very well" and did not need supplemental oxygen but was given a dose of Remdesivir, an antiviral made by California-based Gilead Sciences.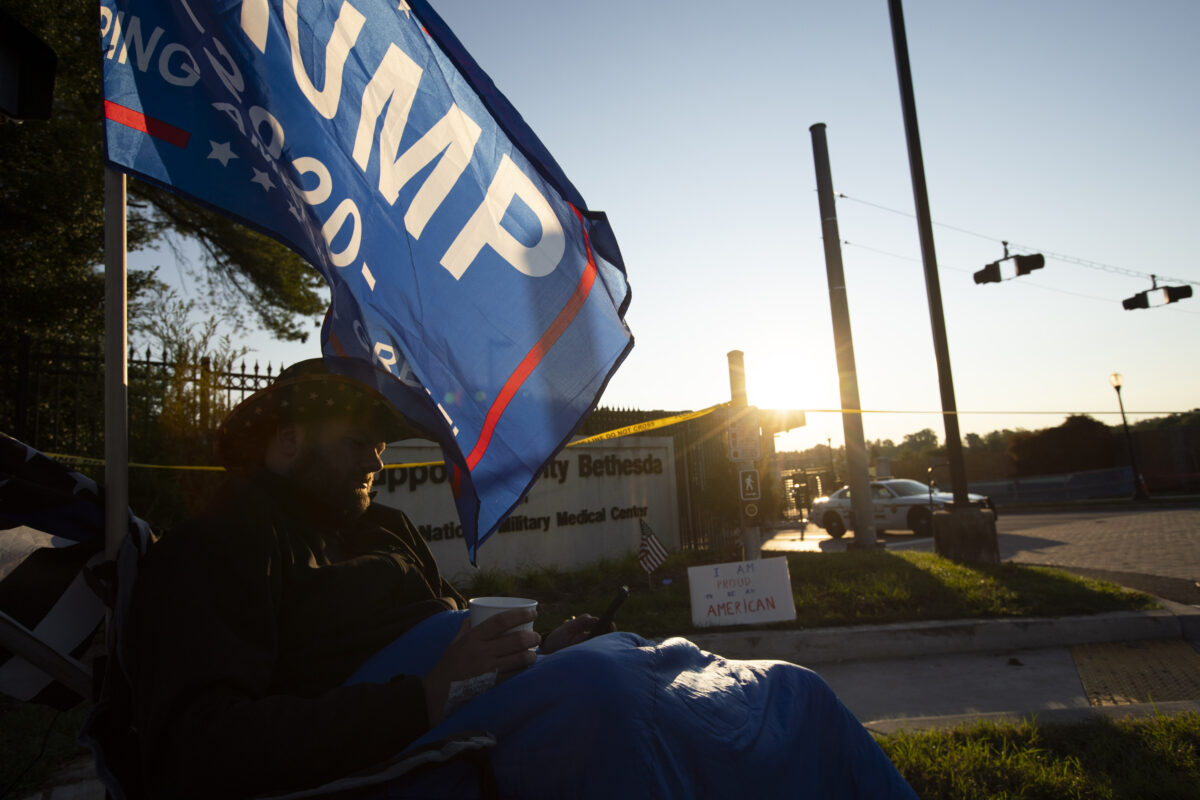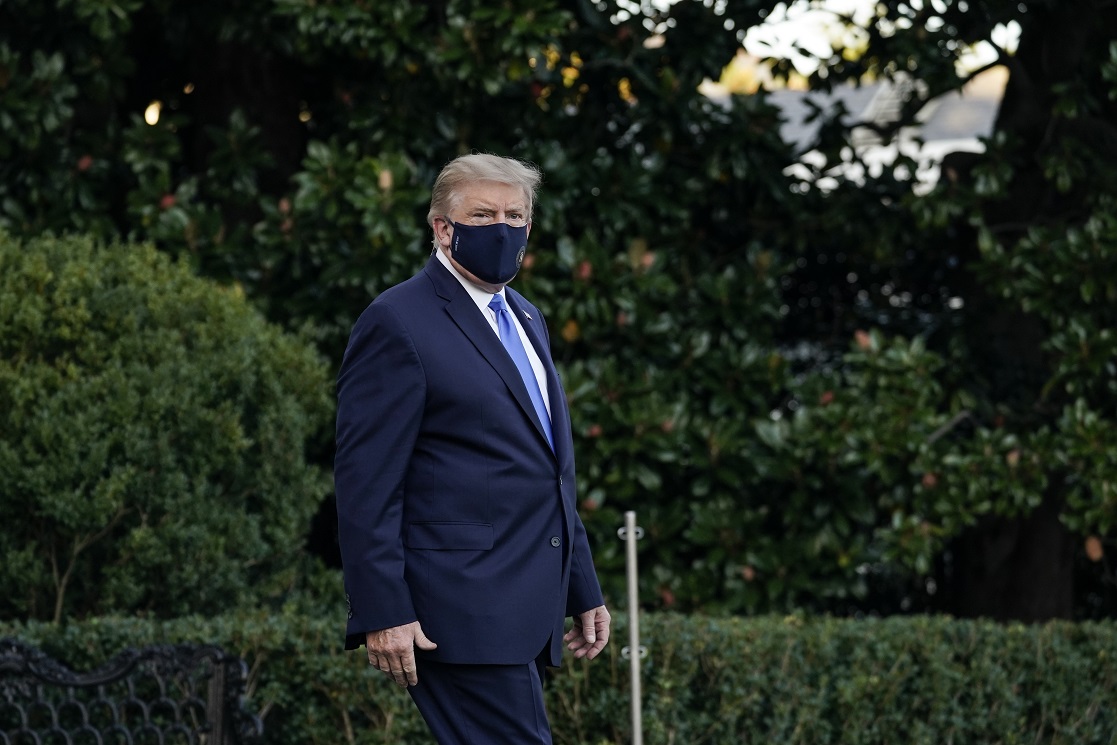 Trump said in a video recorded in the White House, "I think I'm doing very well, but we're going to make sure that things work out." He thanked supporters for thinking of him.
White House press secretary Kayleigh McEnany said Trump was working throughout Friday.
"Out of an abundance of caution, and at the recommendation of his physician and medical experts, the president will be working from the presidential offices at Walter Reed for the next few days," she said in a statement.
Trump has spoken over the phone with a number of people since being diagnosed, including Republican congressional leaders.
House Minority Leader Kevin McCarthy (R-Calif.) said late Friday that he had spoken with Trump.
"He was upbeat and told me that he appreciates all the prayers and support from everyone," McCarthy said in a tweet. "Our president is strong and will beat the virus!"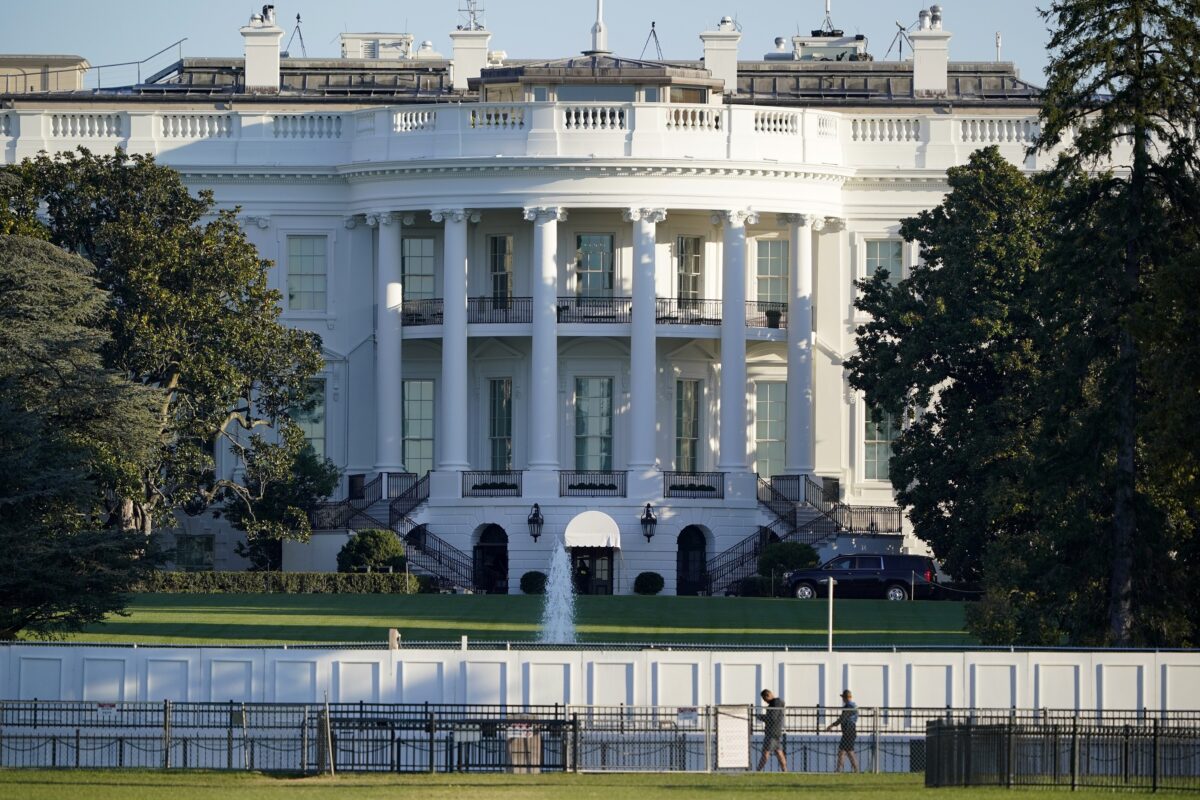 A number of top Republicans have tested positive since Trump's diagnosis, including Sen. Ron Johnson (R-Wis.), Trump campaign manager Bill Stepien, and Sen. Mike Lee (R-Utah).
The first lady remains at the White House, where she is resting. The White House said she has mild symptoms.
Symptoms of COVID-19 include fever, aches, and chills.
While COVID-19 can kill, the vast majority of patients recover, according to federal health data.
A significant percentage show no or mild symptoms. Others require care in hospitals.