Commentary
I was going to write about the hearing on the Horowitz report.
I'd planned to say how the mainstream media were the true losers for enabling the mendacious lies perpetrated by the FBI, and also to mention how Republican senators eventually co-opted Justice Department IG Michael Horowitz who, by the end, was nodding in almost full agreement with my senator, Marsha Blackburn (R-Tenn.), on the disputed subject of political bias in the FISA matter, which couldn't have been more obvious anyway.
But an event came on television that commanded my attention.
That event was the White House ceremony for President Donald Trump to sign the executive order targeting anti-Semitism, especially on campuses.
This order, under Title VI of the Civil Rights Act of 1964, would "apply to institutions that traffic in anti-Semitic hate," including, of course, colleges and universities, limiting their federal funding if they don't comply.
This was a long time in coming (overdue, in fact, since acts of anti-Semitism are seriously on the rise in the United States, easily bypassing violent acts against all other ethnic or religious groups) and, although I am not given to such things and am not a particularly religious person, the event brought tears to my eyes and not, I hope, just because I am Jewish.
It was the right thing to do.
The timing couldn't have been more eerily appropriate after the bloody assault on the kosher supermarket in Jersey City, New Jersey, only the day before that left several dead. I have never experienced anything remotely that violent, but on visits to the University of California at Irvine, I watched Orthodox Jewish students, clutching their yarmulkes, race across campus to narrowly avert an assault.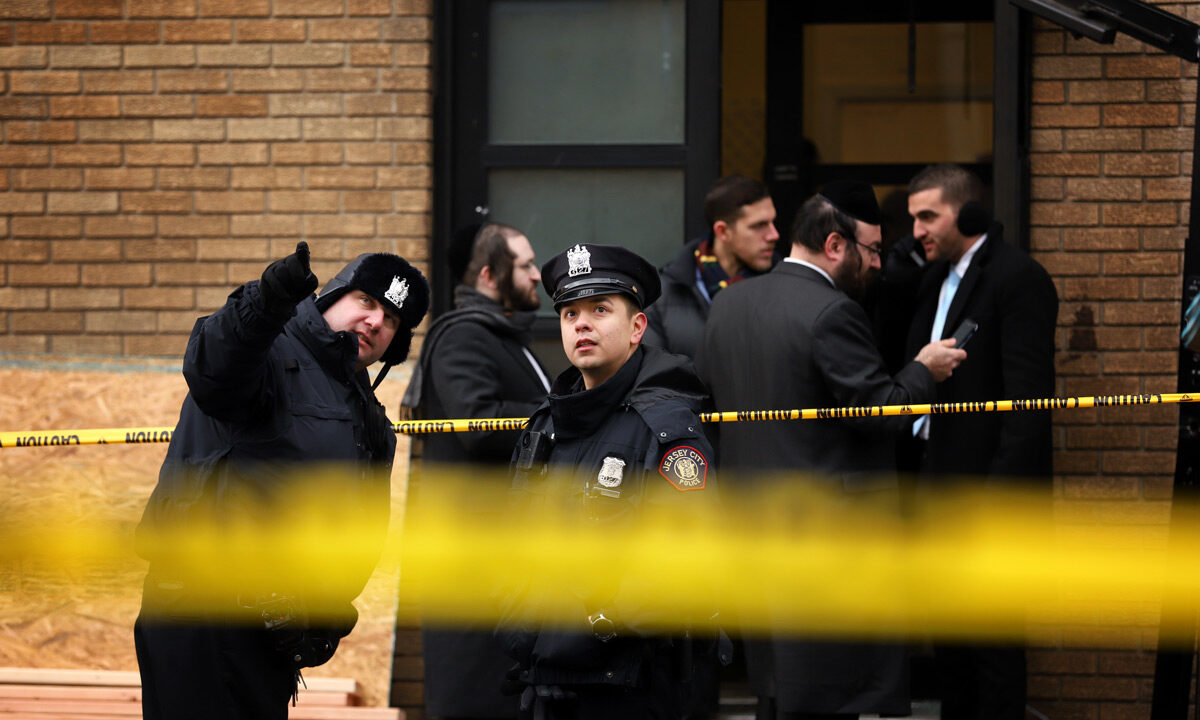 Later, at that same institution, I stood in the audience as Michael Oren, then the Israeli ambassador to the United Nations and a personal friend, was driven from the stage by the Muslim Student Association while he was giving a speech oriented toward peace—not that they possibly could have heard over their shouts and screams.
These are hardly Holocaust-level events but harbingers of worse to come.
They are also why I am moved by Trump—a man I believe is the best friend of the Jews and Israel ever to inhabit the White House and that includes President Harry Truman, who (somewhat reluctantly) recognized the Jewish state. FDR, whom I was taught to revere as a boy just as almost every Jewish American child of my generation was, history has shown to have been not that much of a friend.
Most Republican presidents were better than the Democrats, although the Jews vote Democratic, one of the more perplexing ironies of our time. It's almost, though not quite, like blacks voting Democratic, although Democratic policies have helped to eviscerate the black family. Jews, at least, have done well, but in spite of, not because of, Democratic policies.
I'm not going to go into this conundrum here—it's more the subject of a book than an article—but returning to Trump, the record of what he has done in three years is remarkable.
First, there was pulling out of the Iran Deal (an illusory agreement that gave the mullahs millions to kill people across the Middle East), then there was moving the U.S. Embassy to Jerusalem (an act promised but not delivered by at least the last three presidents), then came ceding the Golan Heights to Israel (removing what had been a shooting gallery aimed at the Israeli public for generations) and finally, domestically, this new adaptation of the Civil Rights Act to include the Jews.
One of the criticisms of this last action is that it conflates nationality and religion. Which is it? Do Jews deserve to be covered by a "civil rights act"?
This is an old debate about the Jews that I find close to the original distinction without a difference. Who cares whether they are an ethnic group, a nationality, a religion, or some combination? Hitler certainly didn't. He didn't care if a Jew was an atheistic communist, an agnostic college professor, or a devout Hasid. He just wanted them dead.
Trump clearly wants them to live. And thrive. Maybe it's because he has Jewish grandchildren. Who knows? But every Jew in America should thank him for it. Unfortunately, they don't. Far from it.
And that's, as Trump himself would say, sad.
Senior Political Analyst Roger L. Simon has an Academy Award nomination for the screenplay of the Holocaust-themed "Enemies, A Love Story." His latest novel is "The GOAT."
Views expressed in this article are the opinions of the author and do not necessarily reflect the views of The Epoch Times.