Former President Donald Trump said pundit Piers Morgan deceptively edited his interview with the former president after the "Good Morning Britain" host published a video that appeared to show Trump walking out of the interview.
"Piers Morgan, like the rest of the Fake News Media, attempted to unlawfully and deceptively edit his long and tedious interview with me. He wanted to make it look like I walked out on the interview when my time limit of 20 minutes went over by an hour," Trump said in a statement Wednesday.
Trump continued to say that his interview with Morgan "was taped by us as a means of keeping him honest" and added that "for those who want to make Piers look bad, compare his video promo and how it was doctored to the real thing."
"Hopefully they will now be doing some big changes to their final product," the former commander-in-chief added.
A recording of the interview that Trump released included audio of Trump and Morgan laughing and thanking one another. "That was a great interview," Morgan is heard saying.
In a promo of the interview, Morgan alleged that Trump stormed out of an interview for his new show, "Uncensored," which will stream on Fox Nation. The video, which featured short edited clips from the interview, included dramatic-sounding music and ended with a sound bite of Trump telling Morgan he's "very dishonest," although it's not clear what exactly occurred.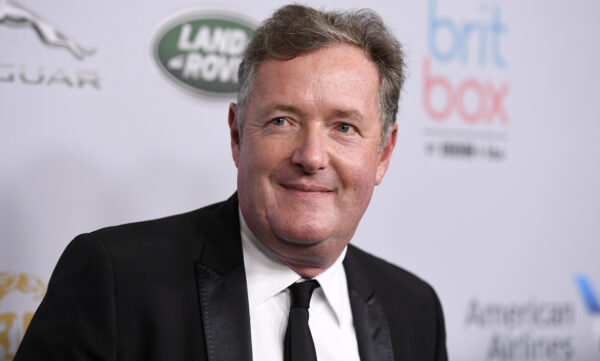 Morgan also published an opinion article for the New York Post in which he disputed Trump's claims following the 2020 election.
Trump continued in his statement Wednesday that "it just shows, however, what I have to deal with in the Fake News Media" as Morgan "went out of his way to deceptively edit an interview and got caught."
Throughout his presidency, Trump repeatedly criticized corporate media outlets for publishing deceptively-edited interviews, clips, and clickbait headlines. In mid-2018, after an interview with CBS News, the broadcaster published an article with the headline: "'I think the European Union is a foe,' Trump says." However, when watching the entire CBS interview, Trump had actually said that he believes the EU is an economic competitor with the United States.
And during the early period of Trump's presidency, he repeatedly asserted that legacy news outlets fabricated claims that he had a cozy relationship with Russia. The FBI, CIA, and other government agencies later wound find that many of the 2016-era Russian collusion claims were not substantiated—some of which are now being probed by special counsel John Durham.
The relationship between Trump and Morgan goes back to the mid-2000s when Morgan was declared the first winner of Trump's "Celebrity Apprentice" reality TV show.
The Epoch Times has contacted Fox for comment.