President Donald Trump vowed that his campaign will "continue to go forward" with its legal challenges related to the Nov. 3 election.
"No, it's not over. We keep going and we're going to continue to go forward. We have numerous local cases," Trump said after the U.S. Supreme Court declined to hear a case from Texas against Michigan, Georgia, Pennsylvania, and Wisconsin. Texas Attorney General Ken Paxton, in his filing, said those states had weakened their ballot-integrity laws, leading to widespread irregularities.
"We're going to speed it up as much as we can, but you can only go so fast," Trump told Fox News in an interview published on Dec. 13. "They give us very little time. But we caught them, as you know, as fraudulent, dropping ballots, doing so many things, nobody can even believe it."
Trump was referring to the Dec. 14 Electoral College vote, another step in the process in a presidential election. The Epoch Times will not call a winner in the race until all election-related legal challenges have ended.
The president has said that the Nov. 3 contest was "rigged" and said local Democrats "outsmarted" their Republican counterparts in allegedly perpetrating voter fraud.
"This wasn't like a close election," Trump said. "You look at Georgia; we won Georgia big. We won Pennsylvania big. We won Wisconsin big. We won it big."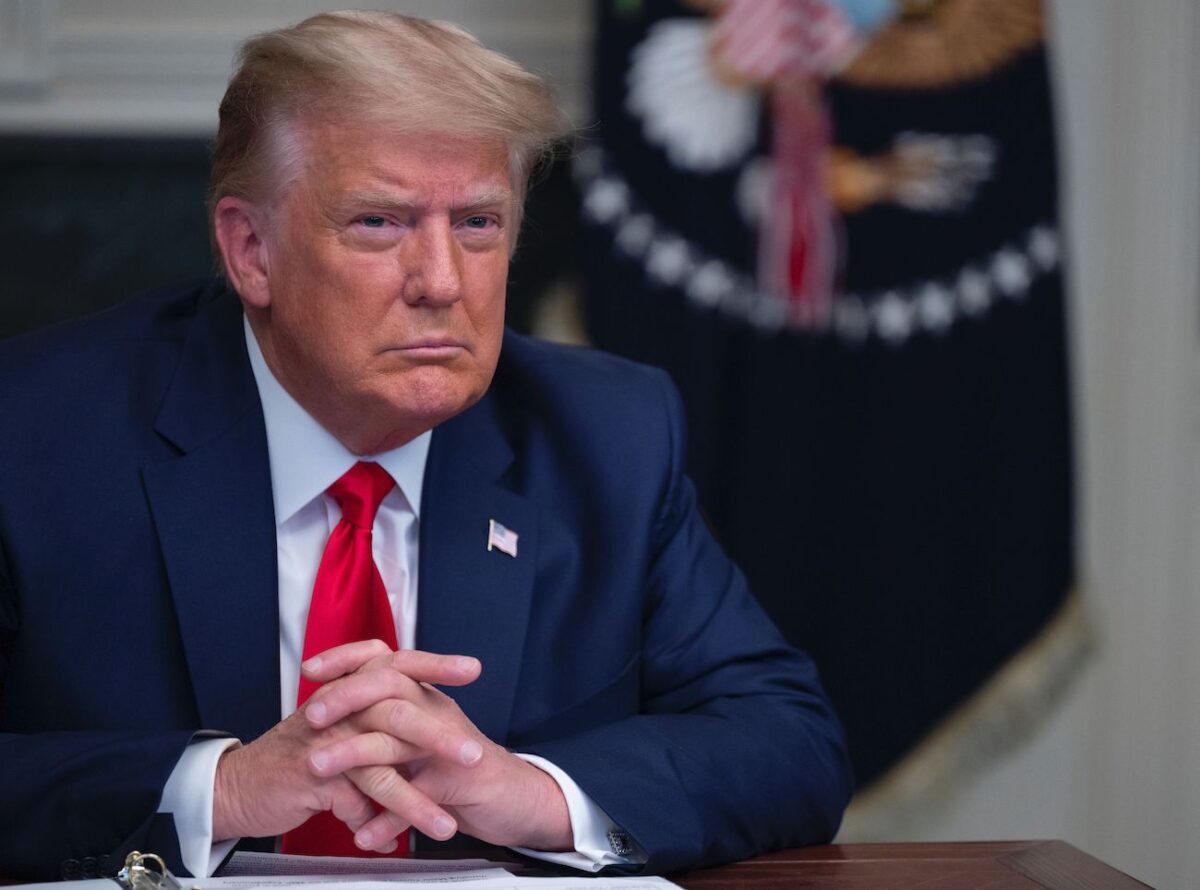 In the interview, the president said he will continue to fight, otherwise the United States will have an "illegitimate president" due to the alleged election fraud.
"What happened to this country is we were like a third-world country," he said.
"I'm president of the United States; I just got 75 million votes," Trump said. "The biggest number of votes in the history of our country ever gotten by a sitting president."
The Supreme Court on Dec. 11 wrote that "the State of Texas's motion for leave to file a bill of complaint is denied for lack of standing under Article III of the Constitution," while adding that "Texas has not demonstrated a judicially cognizable interest in the manner in which another State conducts its elections. All other pending motions are dismissed as moot."
Supreme Court Justices Clarence Thomas and Samuel Alito said they would have heard the case, but stated they likely would not have offered the injunctive relief sought by Texas. Alito added he "express[ed] no view on any other issue."
About 20 states, as well as more than 100 House lawmakers, filed amicus briefs in support of the Texas petition.
In response, Democratic attorneys general argued that the Electors Clause of the Constitution, which Texas claims has been violated, allows no space to second-guess decisions made by courts and legislatures. They further argued that the election changes were enacted to curb the spread of COVID-19.
In a series of tweets over the past weekend, Trump slammed the Supreme Court for showing "ZERO interest" in allegations of election fraud, while Trump lawyer Jenna Ellis said the court's move was "morally outrageous."