President Donald Trump lawyer Jordan Sekulow said an election challenge that will be filed this week contains new allegations about irregularities.
"We have got lawsuits likely to be filed in Georgia on either Monday or Tuesday; I can't get into the details," he said to Newsmax, without providing any examples. "I can't tell you right now, but what's coming in Georgia will be shocking, when we file this in federal court Monday or Tuesday," he added. "It's nothing that we have talked [about] before. It's not what you heard in the press conference [on Thursday] either.
Sekulow, the son of Trump personal attorney and impeachment defender Jay Sekulow, said it is "something completely separate" from the allegations contained in the press conference held by lawyers Sidney Powell, Jenna Ellis, and Rudy Giuliani.
"They've got to be outcome determinative, but I will tell you, the Lt. Gov. [Geoff Duncan] in Georgia, the Secretary of State in Georgia [Brad Raffensperger] in Georgia, they're in for quite a shock on Monday and Tuesday about how poorly they run and they ran—there's going to be a proof—of how poorly run they ran the elections in one of their major counties," Sekulow said.
Georgia's secretary of state's office has not responded to a request for comment.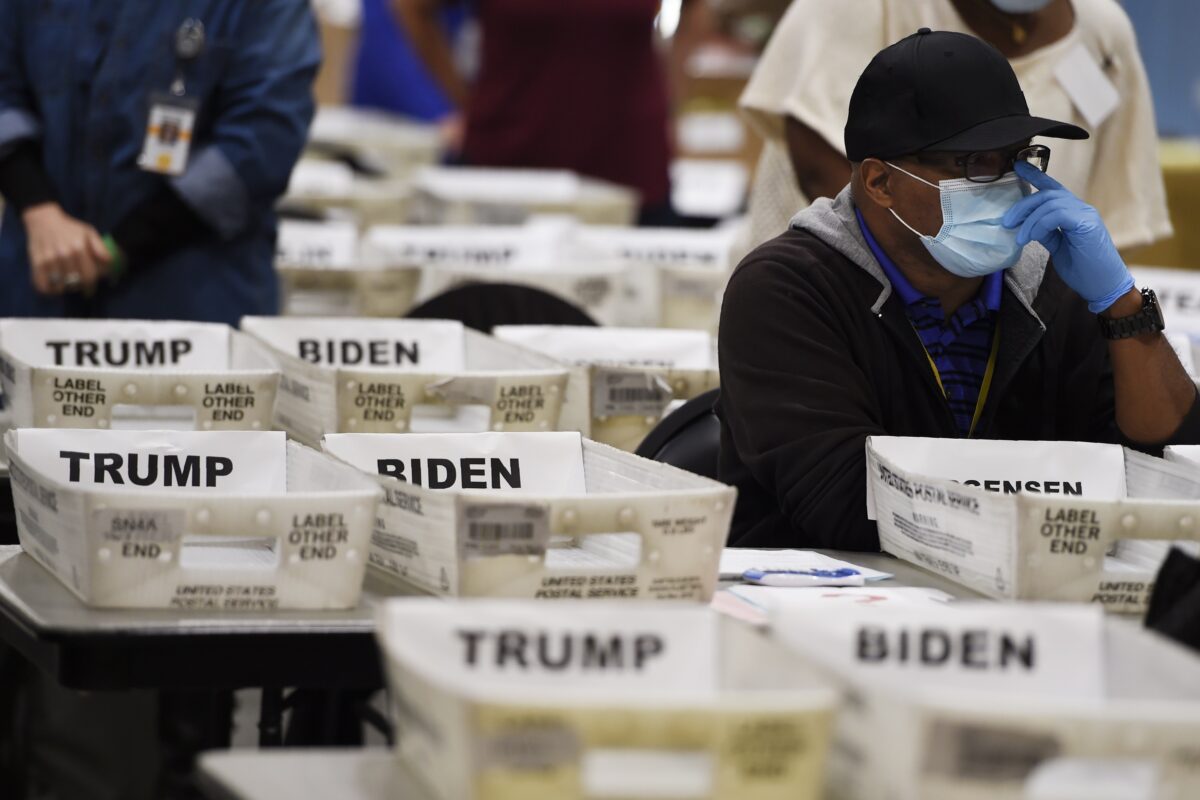 "Look at the in-fighting in Georgia: That's a lawyer's dream, so we've got to be there and we are," Sekulow added.
Sekulow said that his team is working on a constitutional case, while Powell, Giuliani, and Ellis are working on a case involving voting machines and allegations of fraud. Two manufacturers of voting software—Smartmatic and Dominion Voting Systems—have said there is no evidence of fraud committed on behalf of their systems, and both have added that they have no financial or organizational ties to one another, as well as no ties to foreign governments. Smartmatic, which was created in Venezuela years ago by three engineers, has drawn controversy over the years in several different countries.
Dominion, meanwhile, has told The Epoch Times in several statements that there are no "software issues with our voting systems" and "no vote switching" was observed. It also pointed to claims of no voter fraud by the Department of Homeland Security's cybersecurity division last week—and similar claims made by the secretaries of state in Georgia, Michigan, Pennsylvania, and Arizona about them finding no evidence of fraud.
But Federal Elections Commission Chairman Trey Trainor has gone on the record several times since Nov. 3, recently telling Just The News that there is a significant amount of evidence pointing to fraud and irregularities.
"The massive amounts of affidavits that we see in these cases show that there was in fact fraud that took place," he said.
Powell, meanwhile, said her team would file a significant lawsuit alleging fraud in the coming weeks.