During President Donald Trump's border visit to McAllen, Texas, on Jan. 10, he met up with Reggie Singh, the brother of slain cop Corporal Ronil Singh, at a round-table discussion. In a touching moment, Trump was seen comforting the grieving brother.
Corporal Ronil Singh, 33, was killed in the line of duty by an illegal alien in the early hours of Dec. 26, 2018.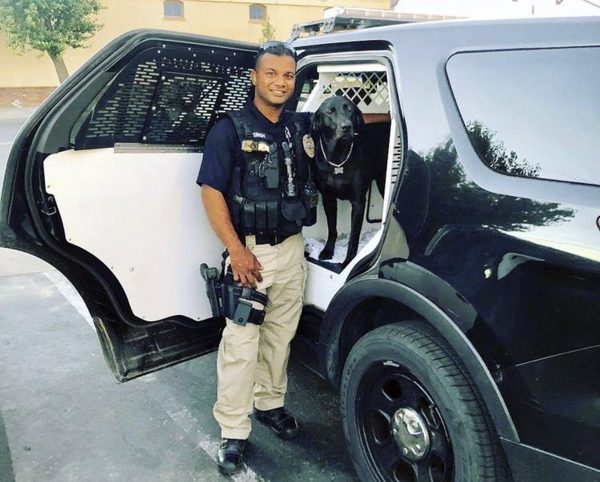 Ronil Singh, a member of the Newman, California, Police Department, was gunned down by 32-year old Gustavo Perez Arriaga, a Mexican who was living in America illegally, after pulling him over on suspicion of drunk driving. The accused killer has two prior DUI arrests but had not been referred to immigration authorities. He was subsequently arrested and charged with murder.
Ronil Singh, whose family had legally migrated to California from Fiji in 2003, is now survived by his wife and 5-month-old son. His tragic death has brought the issue of border security and illegal immigration to the forefront.
During the roundtable discussion on Thursday, President Trump honored Ronil Singh in the presence of his brother Reggie Singh.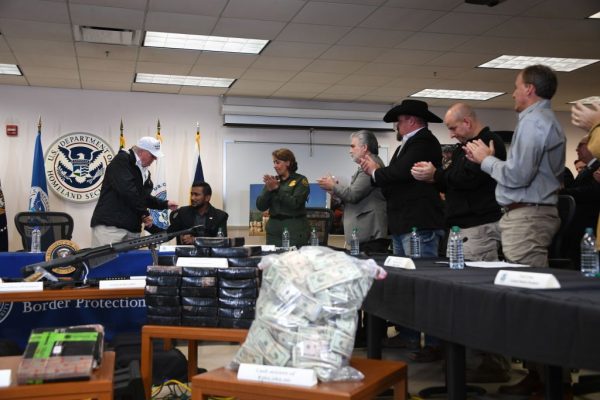 "We are deeply moved to have with us Reggie Singh, whose brother (was) Ronil Singh, incredible guy. I mean, I watched and I've rarely felt worse watching news of our nation than watching your family, and the love that you have for your brother," Trump said in a video from The Daily Caller.
"And there are so many other people who have the same. Nobody covers them." Trump added.
He continued, "I watched a family, right around Christmas time, and I watched them suffer," Trump said. "He was so beloved by the people of the department and beyond the department."
Having to pick up Ronil Singh's remains, his younger brother, Reggie Singh, was understandably heartbroken.
NEW: Authorities have the announced arrest of Gustavo Perez Arriaga, 32, an undocumented immigrant with known gang affiliations, for allegedly killing Northern California police officer Ronil Singh. https://t.co/8TBswROy02 pic.twitter.com/TtRCn2bazn

— World News Tonight (@ABCWorldNews) December 28, 2018
Not wanting other families to experience this gut-wrenching pain he and his family are going through, he pinned his heart on his sleeve as he sat next to President Trump.
Holding back his tears, Reggie Singh recounted his late brother's dream of migrating to the United States from Fiji to become a law enforcement officer.
"He always wanted to be in law enforcement," Reggie Singh said.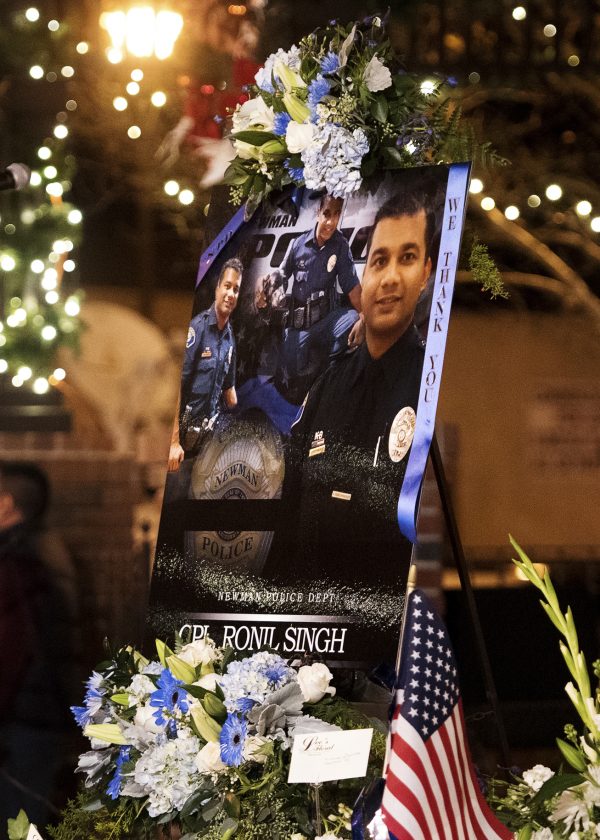 During his church service, Reggie said that his brother wanted to be a police officer in America because he always thought "the USA has the best police officers," and added that his brother was inspired to become a law enforcement officer after watching the TV show "Cops."
"The way he was killed, what my family is going through right now—I do not want any other family, law enforcement person, to go through that, " he said.
"Seeing a five-month-old baby looking for his dad, no one should ever go through that on Christmas Day."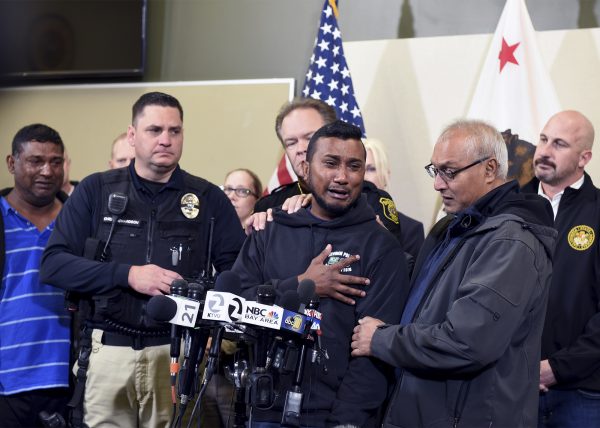 Reggie Singh and his family are in support for Trump's efforts to secure the border and to restrict illegal immigration.
"Whatever it takes to minimize, put a stop to it, my family fully supports it," he added.
To give him comfort, the president offered Reggie Singh a hug and said some really impactful words. "We're with you. You know that, right?" Trump told the grieving brother.
Brother of slain CA police officer Ronil Singh speaks during Pres. Trump's border visit. "What my family is going through right now—I do not want any other family, law enforcement person to go through that."

"We're with you," Pres. Trump tells him. https://t.co/WsU5sJrlhw pic.twitter.com/aa2SpQFinW

— ABC News Politics (@ABCPolitics) January 10, 2019
Using Ronil Singh as an example, President Trump persistently promoted the construction of a wall along the U.S.-Mexico border.
Trump tweeted the day following Ronil Singh's shooting: "Time to get tough on Border Security. Build the Wall!"
During his speech to the nation on the Crisis at the Border on Jan. 8, he said, "They don't build walls because they hate the people on the outside, but because they love the people on the inside," the President said.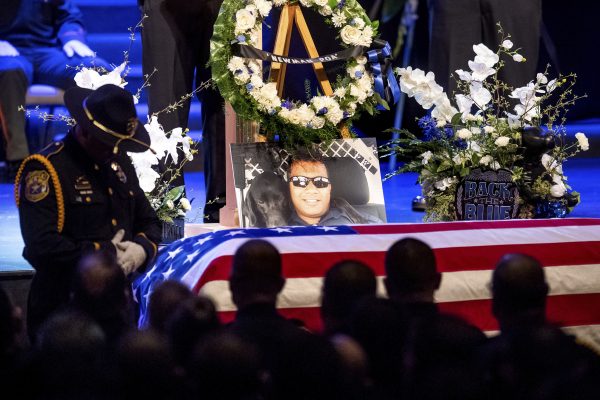 Speaking to the media before leaving the White House for the border visit, Trump said, "You know who has more human pain? The husband that lost a wife, or the wife that lost the husband to an illegal immigrant that came in five or six times, that shouldn't be here. That's the human pain."
Our thoughts and prayers are with Singh's family during this difficult time. Let's work together to secure our border so as to protect the lives of every American.