President Donald Trump on May 3 said China was "embarrassed" by the CCP virus outbreak and that a new report will reveal what really happened in the country to cause the global pandemic.
Speaking at a virtual town hall session with Fox, Trump said he believed there was no doubt the virus originated in Wuhan, China.
The president said he believes the country's leaders had "made a mistake" and attempted to cover it up while "treating the rest of the world badly" by allowing people to fly out of Wuhan to other parts of the world, prompting the virus to spread.
"We're going to be given a very strong report as to exactly what we think happened and I think it will be very conclusive," he told Fox News anchors Bret Baier and Martha MacCallum.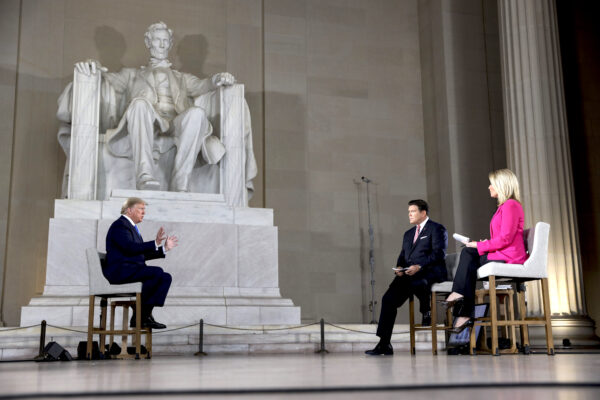 "Personally, I think they made a horrible mistake, and they didn't want to admit it. We wanted to go in [to China] but they didn't want us there, even the World Health Organization wanted to go in, they were admitted but much later, you know, not immediately. And my opinion is that they made a mistake, they tried to cover it, they tried to put it out, it's like a fire, it's really like trying to put out a fire."
"They couldn't put out the fire," Trump said.
"What they really treated the world badly on, they stopped people going into China, but they didn't stop people going into the USA and all over the world, so you could fly out of Wuhan, where the primary problem was, all of the problem essentially, also where the lab is, but you could fly out of Wuhan and you could go to different parts of the world but you couldn't go to Beijing and you couldn't go to any place in China.
"So what's that all about?" Trump said he was querying. "In other words, they knew they had a problem. I think they were embarrassed by the problem, very embarrassed."
Elsewhere in the town hall, Trump said he believes his administration did the "right thing" by closing the economy as it "saved millions of lives," but that now they must "get it back open safely but as quickly as possible," adding that he believes the country is set to have an "incredible year" and is "going to go into a transition in the third quarter and see things happening that look good."
Trump also said he is also confident that a vaccine for the virus would be developed by the end of the year and that his administration was "pushing very hard," and had already begun building supply lines.
The president's comments come after he told reporters last week that he was confident that COVID-19 came from the Wuhan Institute of Virology, adding that U.S. authorities were "looking at it very, very strongly."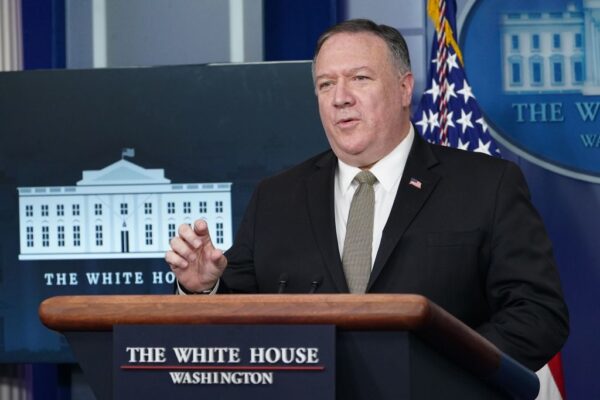 Secretary of State Mike Pompeo in an interview with ABC's "This Week" on Sunday also said there is "enormous evidence" suggesting the virus outbreak originated in a Chinese laboratory, but did not provide any further details.
"We have said from the beginning, this virus originated in Wuhan, China, I think the whole world can see now, remember, China has a history of infecting the world and running substandard laboratories," Pompeo said, in reference to the first SARS virus. "These aren't the first times that we have had the world exposed to viruses as a result of failures in Chinese labs. I can tell you that there's a significant amount of evidence that this came from that laboratory in Wuhan."
The secretary of state added that the Chinese Communist Party had done "all it could so the world couldn't learn in a timely fashion" about the virus, and criticized the regime's covering up of the virus through rigorous censorship.
"We have seen the announcement, the fact they kick journalists out. Medical professionals inside of China were silenced. They shut down reporting. All the kind of things that authoritarian regimes did. This is a classic communist disinformation effort. That created enormous risk. Now you can see tens of thousands in the United States have been harmed.
"President Trump is very clear, we'll hold those responsible accountable and we'll do so on a timeline," he added.