President Donald Trump described the man who killed at least 59 people from his Las Vegas hotel room "a sick man, a demented man."
Trump's statements came as he was leaving the White House en route to Puerto Rico.
"We are looking into him very, very seriously. But we're dealing with a very, very sick individual," Trump said.
The president announced on Monday that he would be spending most of his day in Las Vegas on Wednesday to meet with local law enforcement officers as well as with victims and their families.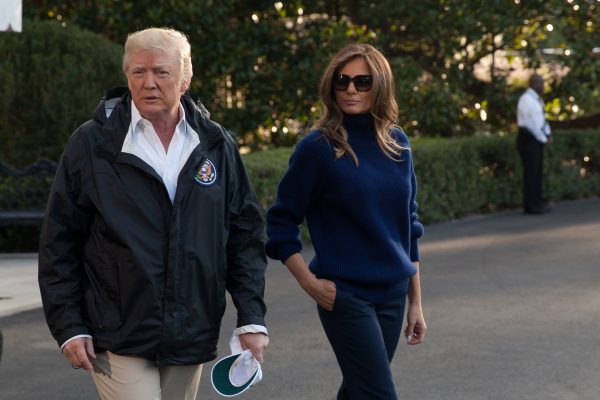 The shooting in which at least 59 people were killed and over 500 injured is the worst mass shooting in U.S. history.
The gunman, who was identified as Stephen Paddock, killed himself after firing from his hotel room on concertgoers at a country music festival.
"We cannot even rule out mental illness or some form of brain damage, although there's no evidence of that, either," an official told Reuters.
Trump praised the police department for doing an incredible job.
"How quickly the police department was able to get in was really very much of a miracle. They've done an amazing job," he said.
Investigation
Public records on Paddock point to an itinerant existence across the U.S. West and Southeast, including stints as an apartment manager and aerospace industry worker. He appeared to be settling into a quiet life when he bought a home in a Nevada retirement community a few years ago.
His brother, Eric, described Stephen Paddock as financially well-off and an enthusiast of video poker games and cruises.
"It just makes less sense the more we use any kind of reason to figure it out," Eric Paddock said in a text message on Tuesday. He added that he had not yet talked to Marilou Danley, Paddock's roommate.
"Mary Lou is absolutely the closest person to Steve," he wrote. "We are going to let her contact us if and when she decides she wants to."
Police said 23 guns were found in Paddock's suite at the Mandalay Bay hotel.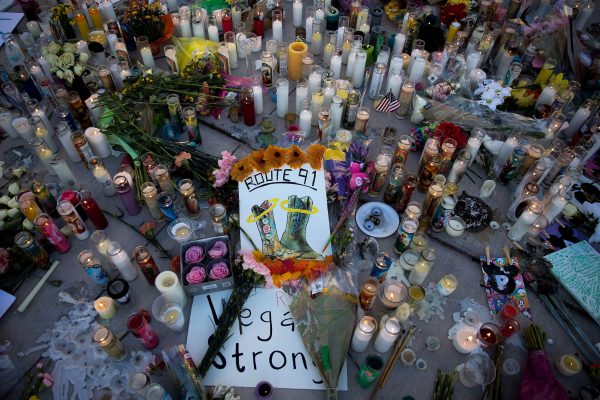 A search of his car turned up a supply of ammonium nitrate, a fertilizer that can be formed into explosives and was used in the 1995 Oklahoma City bombing of a federal office building that killed 168 people, Clark County Sheriff Joseph Lombardo said.
Police found another 19 firearms, explosives and thousands of rounds of ammunition at Paddock's home in Mesquite, 90 miles northeast of Las Vegas.
They obtained a warrant to search a second house connected to Paddock in Reno, Nevada.
Chris Sullivan, the owner of Mesquite's Guns & Guitars shop, issued a statement confirming that Paddock was a customer who cleared background checks and said his business was cooperating with investigators.
Lombardo said investigators knew a gun dealer had come forward to say that he had sold weapons to the suspect, but it was not clear if he was referring to Sullivan. He said police were aware of other people engaged in those transactions, including at least one in Arizona.
Reuters contributed to this report