Former President Donald Trump denounced President Joe Biden over his handling of the inflationary wave hammering American households, telling rally-goers in Arizona that the true rate of inflation is far higher than the official rate of 9.1 percent.
Trump made the remarks at a July 22 rally in Prescott Valley, where he was stumping on behalf of former TV anchor Kari Lake in her bid to become Arizona's next governor for the upcoming GOP primary election.
During his speech, Trump touted his own record on the economy, including high job creation and low inflation.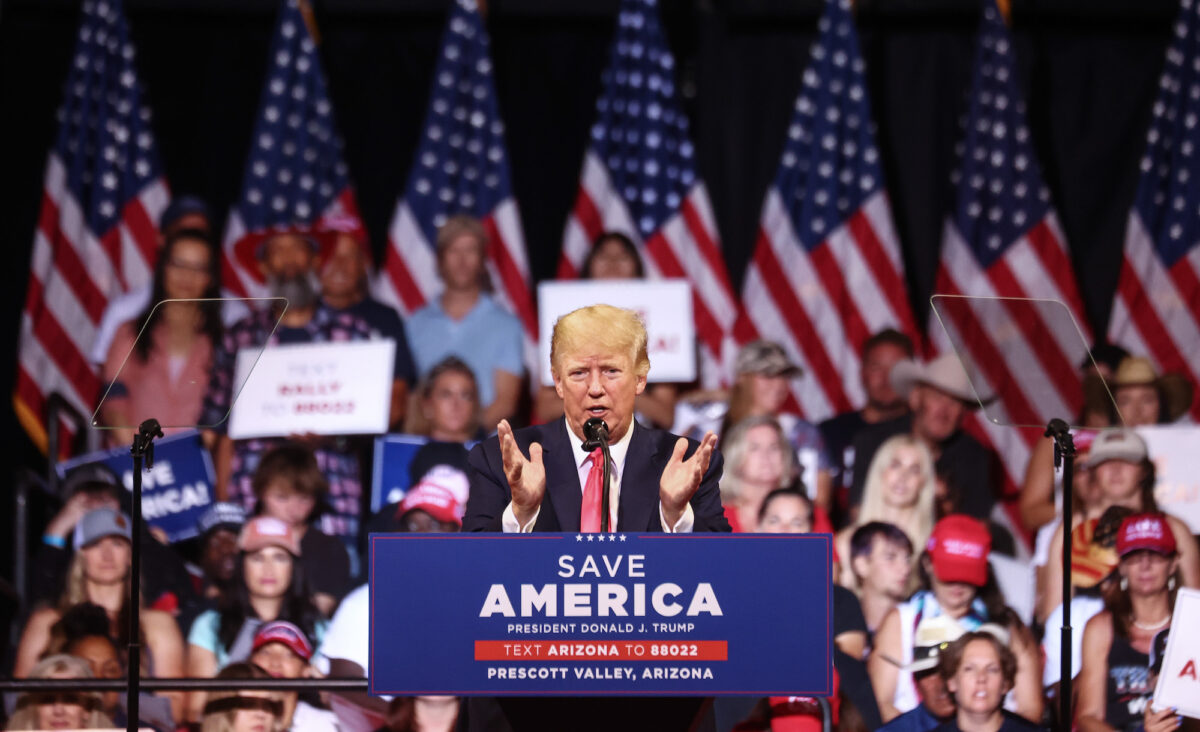 'The Worst Inflation'
Trump told rally-goers that under his tenure, "We had the greatest economy in the history of the world with no inflation," and added that "Biden created the worst inflation in 47 years."
February 2017, the first full month of Trump in office, saw the headline Consumer Price Index (CPI) inflation gauge at 2.8 percent in annual terms. While the CPI measure fluctuated during his tenure, the highest it ever reached was 2.9 percent in July 2018, while in his final month in office, January 2021, inflation clocked in at 1.4 percent.
Inflation has climbed steadily under Biden, soaring 9.1 percent year-over-year in June 2022, a figure not seen in more than 40 years.
Commerce Secretary Gina Raimondo told CBS News's "Face the Nation" on July 24 that inflation in the United States has "probably" peaked, while acknowledging that factors "out of our control," such as another war or pandemic, could once again cause price growth to accelerate.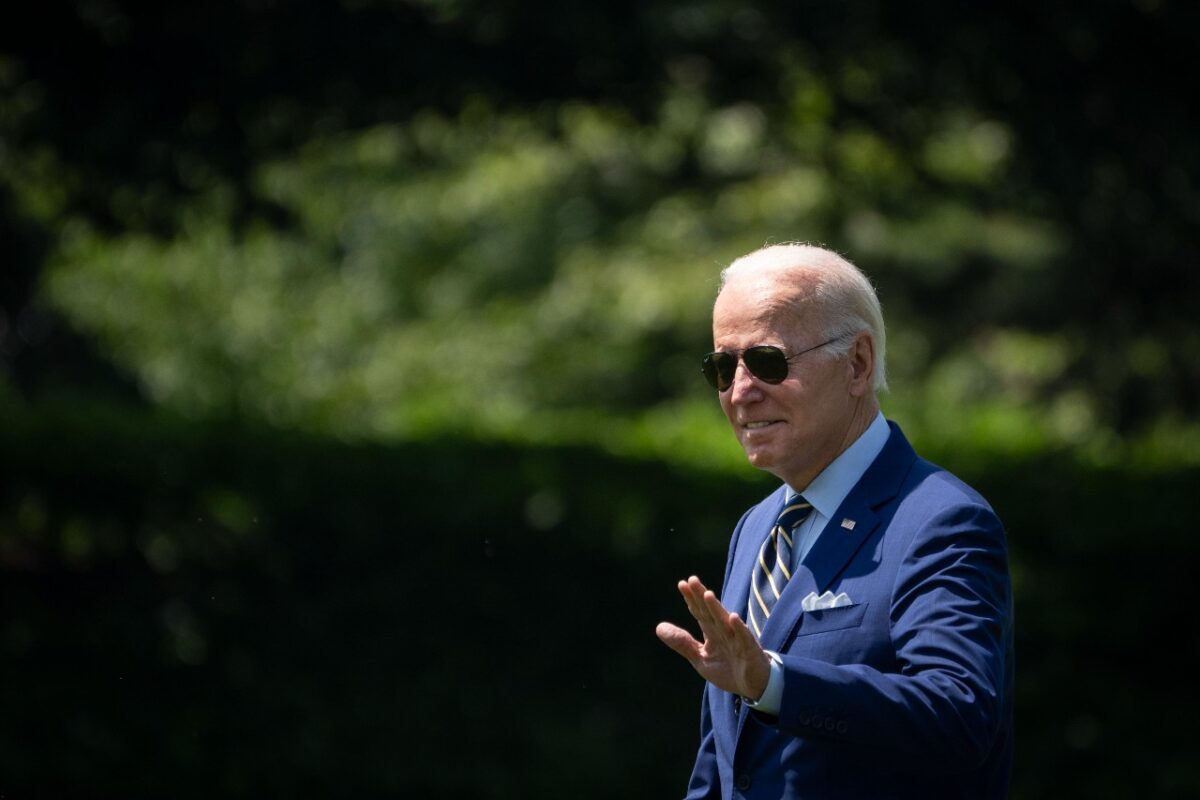 'War on American Energy'
While Trump didn't go into detail as to the Biden policies that he thinks have sent inflation soaring, he did single out what he called "Biden's war on American energy."
Soaring energy prices have been one of the key contributing factors to inflation, accounting for around half of the headline inflation figure, according to the Bureau of Labor Statistics.
Since taking office, Biden has signed a number of executive orders targeting the oil industry, such as revoking the Keystone XL pipeline permit, freezing new oil and gas drilling leases on federal lands and waters, and ending fossil fuel subsidies by certain agencies.
The price of gasoline is currently around double what it was when Biden took office, with the president variously blaming a lack of refining capacity, global supply shortfalls set against a sharp post-pandemic rebound in demand, the war in Ukraine, and corporate greed.
In a bid to lower gasoline prices, Biden has ordered the release of crude reserves from the national strategic reserve, called on U.S. refineries to boost output, and pushed OPEC to pump more oil.
In his speech in Arizona, Trump criticized Biden for "begging" other countries to pump more crude oil instead of trying to ramp up domestic oil production.
"We are a nation that is begging Venezuela and Saudi Arabia and many other countries for oil," Trump said.
"Yet we have more liquid gold under our feet than any other country in the world. We are a nation that is consumed by the radical left's Green New Deal, yet everyone knows that the Green New Deal will lead to our destruction.
"Just two years ago, we were energy-independent. We were even energy-dominant. The United States is now a beggar for energy."

Inflation 'Much, Much Higher'
Trump also alleged that the true inflation figure is far higher than is being officially reported.
"We're at 9.1 percent, but the actual number is much, much higher than that," Trump said, without citing where he received his data. "And it's going higher and higher all the time. It's costing families nearly $6,000 a year, bigger than any tax increase ever proposed."
While the former president didn't provide his own estimate for the true rate of inflation, an alternative CPI inflation gauge developed by economist John Williams, calculated according to the same methodology used by the U.S. government in the 1980s, puts the figure at 17.3 percent, a 75-year high.
Trump also said he believes that the country is facing a "much bigger problem than recession," telling rally-goers that Americans now face a combination of high inflation and slow growth, known as stagflation, and that they should brace for a full-blown depression.
"Where we're going now could be a very bad place," he said.
"Not recession. Recession's a nice word. We're going to have a much bigger problem than recession. We'll have a depression."