Former President Donald Trump has announced he will resume campaign-style rallies starting next week in Ohio, according to a statement from his office.
The rally, which will be held at the Lorain County Fairgrounds near Cleveland on June 26, will be the first rally Trump has held since leaving office in January. At the event, Trump will endorse former adviser Max Miller, who is running for Congress, Trump's Save America PAC stated on June 17.
"President Trump's first of many appearances in support of candidates and causes that further the MAGA agenda and accomplishments of President Trump's administration," the PAC stated.
Trump's website, which allows individuals to register for the event, states that the former commander-in-chief will deliver remarks at the "first post-presidential rally sponsored by Save America."
Trump last spoke to his supporters at a rally on Jan. 6 in Washington. Around the same time, rioters breached the U.S. Capitol building, leading to months of Democratic-led accusations that the former president "incited an insurrection."
"Max Miller is a wonderful person who did a great job at the White House and will be a fantastic Congressman," Trump wrote when endorsing Miller in February. Miller is competing against Rep. Anthony Gonzalez (R-Ohio), who was 1 of 10 Republicans to vote to impeach Trump during his second impeachment.
Trump wrote that Miller "is a Marine Veteran, a son of Ohio, and a true PATRIOT" and "Gonzalez should not be representing the people of the 16th district because he does not represent their interest or their heart. Max Miller has my Complete and Total Endorsement!"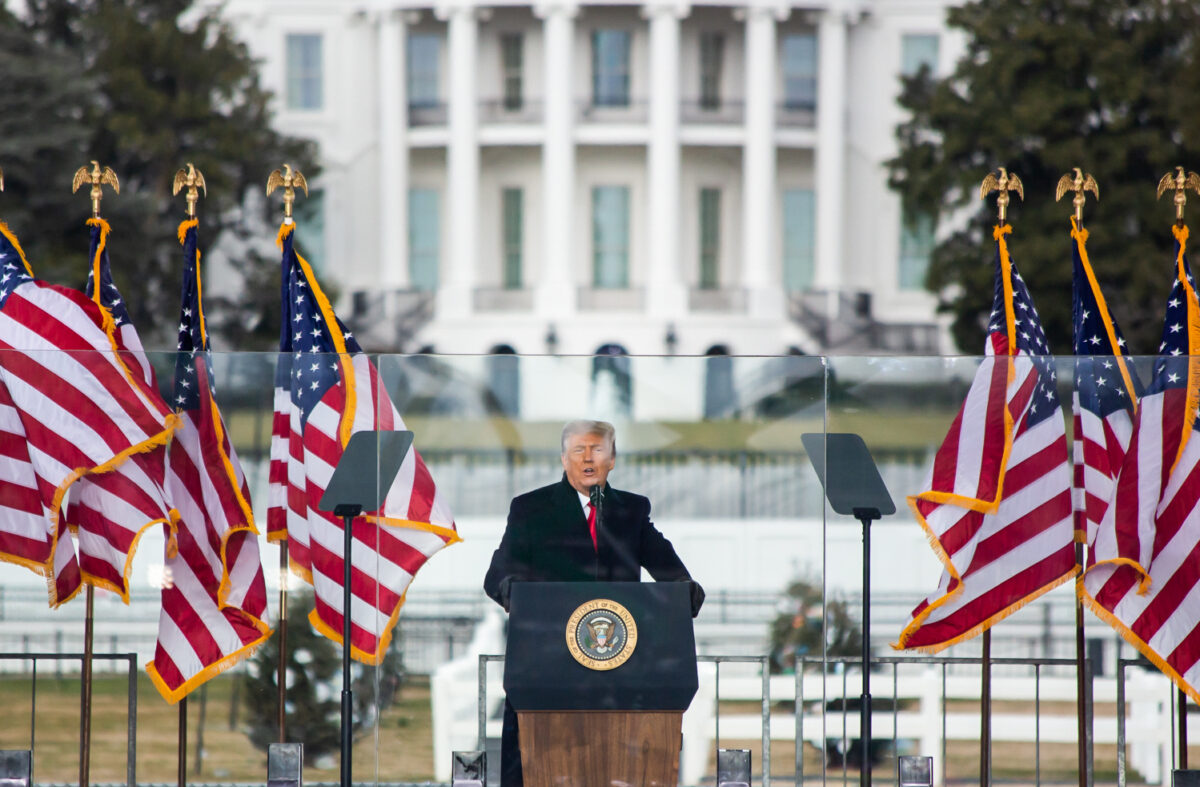 Gonzalez, who claimed Trump helped "organize and incite a mob" on Jan. 6, was censured by the Ohio Republican Party in May. Some Republicans in Ohio, including Sen. Rob Portman (R-Ohio), decried the state GOP's vote.
Other than Ohio, Trump said last month during an interview with OANN that he plans to hold rallies in Florida, Georgia, and North Carolina in the near future. During the 2016 election, Trump won all four of those states and took three of four during the 2020 contest.
Throughout his 2016 and 2020 presidential campaigns, Trump held numerous rallies across the United States, sometimes attracting tens of thousands of people. The former president would often point to the size of his rallies as evidence of his popularity, namely when fielding questions from reporters.
Trump's former adviser and spokesman Jason Miller told Axios recently that the rallies would "start as soon as late spring or early summer."