Toyota Recalls 600,000 Minivans Because of Potential Defective Parking Brake
September 27, 2013 3:39 pm Last Updated: July 18, 2015 5:18 pm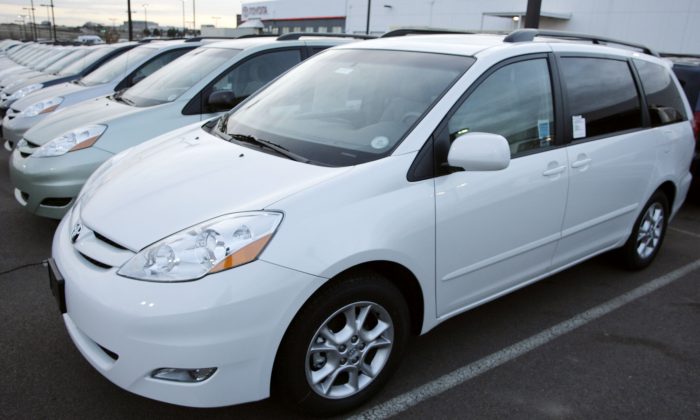 Toyota has recalled 615,000 Sienna minivans because of concern about a defective parking brake.
Because of potential damage to the "shift lock solenoid," there is a possibility that the shift lever could be moved out of the parking position without the driver taking his or her foot off of the brake pedal.
This could result in the vehicle rolling away, according to Toyota.
At the same time, the recall is voluntary.
All known owners of the vehicles–Sienna minivans from model years 2004 to 2005 and 2007 to 2009–will be notified by mail to return their vehicles to a Toyota dealer for a replacement shift lock.